If you are looking for a cheap wireless mouse for the start of the 2022 school year, then this budget friendly mini wireless mouse may get your attention. At the moment, the Logitech M170 is sold under $10 at Amazon. The Logitech M170 Wireless Mouse will come in a box that includes a nano-receiver.
This device comes in the form of a dongle which must be connected to a USB port on the desktop or laptop computer. Thanks to this connection mode, the Logitech M170 can be used over a distance of 33 feet or 10 meters. It's precise, fast, and works exactly as advertised; Let's see all the details about this mouse.
Best Current Price on Amazon: $9.99
---
Table of Contents
---
Pros and Cons
Pros
Price
Battery life
AA battery included
Good for office use
Cons
Discomfort after prolonged use
May not be a good fit for big hands
---
Design
The N170 comes in a tidy little box that has the mount itself, a manual and some warranty papers.  The USB receiver is tucked inside the mouse inside the battery case. Speaking of batteries, the M17 mouse also comes with a free alkaline double-a battery.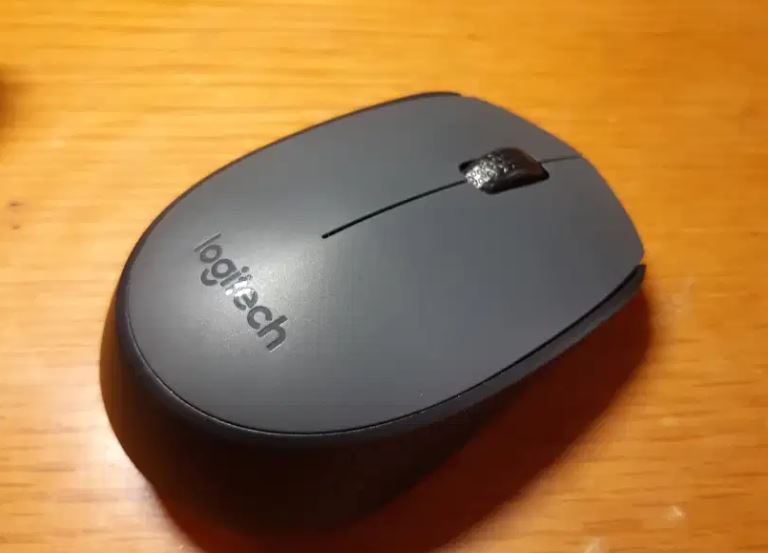 The mouse has a simple but attractive design. Though obviously that remains to be seen the mouse weighs in at about 70.5 grams with a battery inside and is entirely made out of plastic with textured surfaces on the left and right sides. The scrolling wheel while subtle, I actually like it, not just aesthetically but also in terms of how it feels. The construction of mouse and the grip is pretty convenient for most users. 
The mouse comes in a variety of colors such as blue, grey and red as well beside the black one we have used.
---
Performance
The Logitech M170 supposedly has a max DPI of about 1,000 though it's not really stated in Logitech's official website. The M170 is also compatible with Logitech options software. Basically Logitech options allows you to customize your mouse with gestures and custom button functions.
However with the M170, you only get access to the most basic customizations such as swapping the left and right buttons, adjusting the scroll speed and the scroll wheel direction. At 10 dollars without any fancy features like dpi switching programmable buttons, spaceship looking designs or RGB lighting, this mouse still has a good price/performance ratio. 
---
Comfort
The M170 is constructed with hard solid plastic. The buttons work pretty good. They are neither too easy to click nor too hard to click. The overall build is fully ambidextrous so it can be used by right and left-handed people with ease. The symmetrical design allows for a complete grip but it may cause a discomfort for users with big hands. 
---
Connectivity
The Logitech M170 has a 2.4 GHz wireless connection feature with USB Mini Receiver. It's a plug-and-play mount so you can use it out of the box and on any system without having to set anything up. It has a transmission range of up to 33 feet or 10 meters and it supposedly has a 12 month battery life.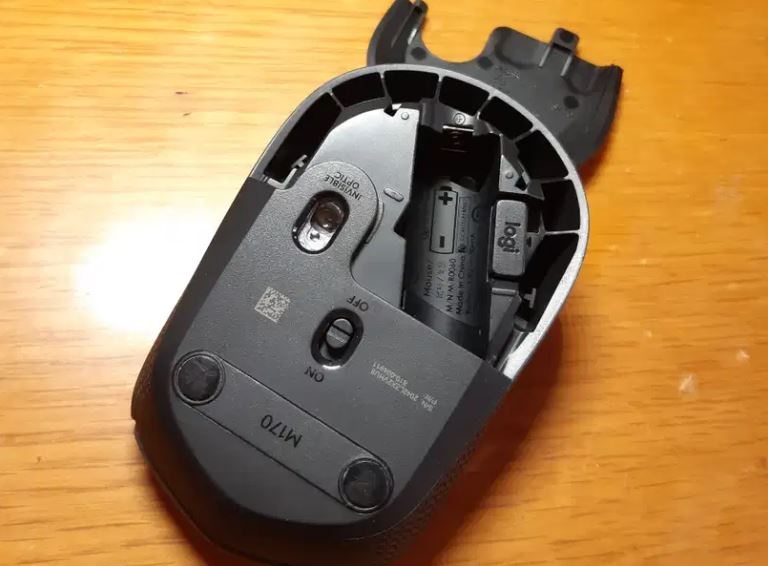 The n170 works on pretty much any computer system from Windows to Linux.
---
Conclusion
This mouse is obviously catered more to the general budget-conscios public it's a budget friendly and great all-around Mouse that you can use for office and school work as well as editing videos and many more tasks.
Not everyone is willing to buy an expensive Mouse such as the $70 Logitech MX master. When you can spend that money on something more important hardware such as a graphics card obviously. Overall, the M170 is a great budget mouse and something that we can definitely recommend.
If you are looking a budget mouse that you can also want to play games, We highly recommend you to take a look at our list of Best wired gaming mouse under $30.
Price History on Amazon
| Months | Lowest Price on Amazon |
| --- | --- |
| Sep 2022 | $9.99 |
| Oct 2022 | $9.99 |
| Nov 2022 | $9.99 |
| Dec 2022 | $9.99 |
| Jan 2023 | $9.99* |
Logitech M170
---
Logitech M170 Specs
| | |
| --- | --- |
| Scroll Type | Scroll Wheel |
| Number of Buttons | 2 |
| Mouse Hand Orientation | Ambidextrous |
| LED Illumination | None |
| Full-Functionality OS Support | Chrome OS, Linux, Mac, Windows |
| Connector | USB Type-A |
| Wireless Connectivity | 2.4 GHz RF |
| Battery Requirements | 1 x AA |
| Maximum Battery Life | 12 Months |
| Dimensions (L x W x H) | 3.8 x 2.4 x 1.4″ / 97.7 x 61.5 x 35.2 mm |
| Weight | 0.16 lb / 70.5 g |