Active Noise Cancellation (ANC) is a feature of mid-to-high-end wireless headphones that block outside noise by performing what's called "signal processing" to block outside noise. To simply put, the ANC function allows most of the distracting noise to be filtered out.
How does active noise cancelling work?
Active noise cancelling is an array of microphones placed around an earpiece or in-ear headphones and works through a concept known as phase cancellation. The first step is to use these microphones to determine what the listener is hearing.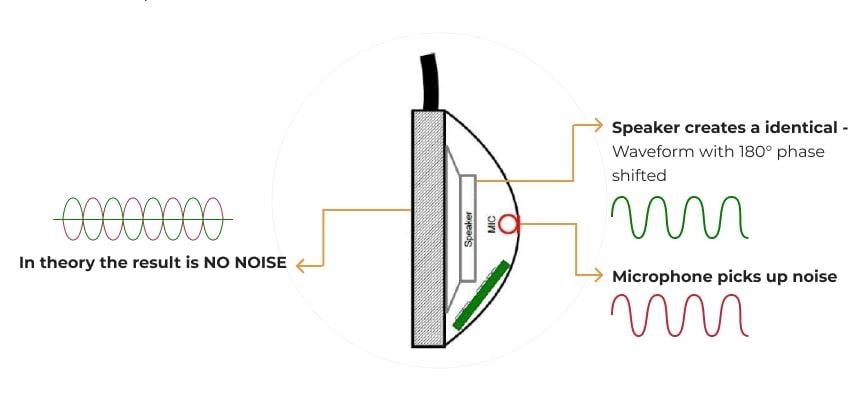 When the microphones capture this sound, the digital signal processing hardware and software inside the headset starts working. This is where things get complicated. You've probably heard the term "sound wave" before.
Sound is a series of vibrations in the air. The peak of one waveform occurs simultaneously with a peak in the opposite direction of the other waveform, so they effectively cancel each other out. This is the principle of operation in headphones.
First visual resource: Unsplash