Comedy is one of the most popular movie genres because many people prefer to watch comedy productions due to the stress they experience during the day. We have compiled the most popular comedy movies for you.
If you're looking for the best movies on Netflix in general, we recommend you also check out our list of the Best and Most Popular Netflix movies. Now let's move on to our list of comedy genre.
---
Table of Contents
---
1. Hustle
IMDb Rating: 7.4
Age Limit: 13+
Cast: Adam Sandler, Juancho Hernangómez, Queen Latifah and more
When a talent scout finds a high-potential player in Spain, he tries to prove that both he and the player can be successful in the NBA. The film is directed by Jeremiah Zagar. As the drama-comedy movie makes us laugh, it also affects our perspective on life.
---
2. The Hangover
IMDb Rating: 7.7
Age Limit: 15+
Cast: Bradley Cooper, Ed Helms, Zach Galifianakis and more
On a bachelorette night in Las Vegas, the groom disappears. The three friends of the groom embark on a comedy-filled adventure to find the groom. The movie was released in 2009 and was directed by Todd Phillips. You may probably heard of this movie but never had a chance to watch. Now it is time to watch this high rated funny comedy movie.
---
3. Ted
IMDb Rating: 6.9
Age Limit: 13+
Cast: Mark Wahlberg, Mila Kunis, Seth MacFarlane and more
John Bennett wishes his teddy bear to come to life in his childhood. Bennett's wish comes true and his teddy bear named Ted comes to life. Bennett must decide between Ted or his girlfriend Lori.
Directed by Seth MacFarlane, the movie grossed more than $549 million. The successful film is 1 hour 46 minutes long.
---
4. The Dictator
IMDb Rating: 6.4
Age Limit: 13+
Cast: Sacha Baron Cohen, Anna Faris, Ben Kingsley
It tells the story of General Aladeen, the dictator of the Wadiya Republic, which was released in 2012. The production, which was shot with a budget of 65 million dollars, earned more than 176 million dollars. Larry Charles is the director of the film, which is 1 hour and 24 minutes long.
---
5. Bad Trip
IMDb Rating: 6.5
Cast: Eric André, Lil Rel Howery, Tiffany Haddish and more
2021's Bad Trip tells the adventures of two friends who play various pranks on people. Kitao Sakurai was the director of the 1 hour and 26 minutes long film.
---
6. The Edge of Seventeen (2016)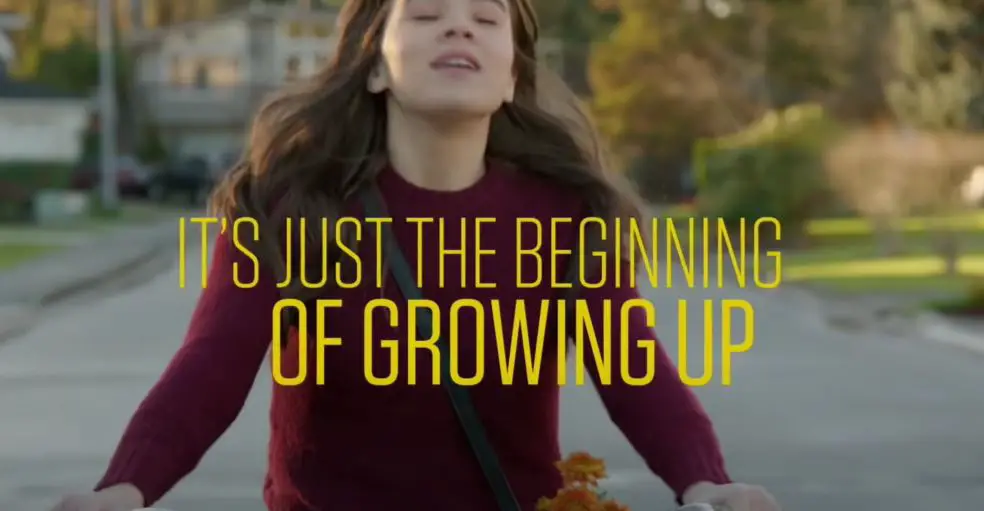 IMDb Rating: 7.3/10
Age Limit: 13+
Cast: Hailee Steinfeld, Haley Lu Richardson, Blake Jenner
Everyone knows growing up is tough, and life isn't easy for high school student Nadine (Hailee Steinfeld), who's already hit the pinnacle of awkwardness when her star brother Darian (Blake Jenner) starts dating her best friend Krista (Haley Lu Richardson).
Nadine feels more alone than ever before the unexpected friendship of a thoughtful boy (Hayden Szeto) gives her a glimmer of hope that things might not be so bad after all.