BINNUNE wireless gaming headset is one of the best selling budget gaming equipment in last years. The Headset works with PlayStation or PC and mobile devices as well. It features with a Noise Cancelling Microphone and  2.4G Lossless Wireless connection as well. The headset is advertised to have 48 hours of battery life but we will see if it can stand that long at the end this review. Let's get to the details of this budget friendly headsets which sold a lot on amazon.
---
Table of Contents
---
BINNUNE Wireless Gaming Headset: Pros and Cons
Pros
Wireless and wired options
Lightness
The battery life is good
Price
Easy to setup
Cons
Controls are not properly designed
Sound quality should be adjusted in settings
---
Design & Comfort
I gotta say for a cheaper headset this is definitely pretty nice build quality really nice thick ear cushions here the cushions have a leatherette material there and a nice red accent on the inside pretty nice cushion there on the headband as well.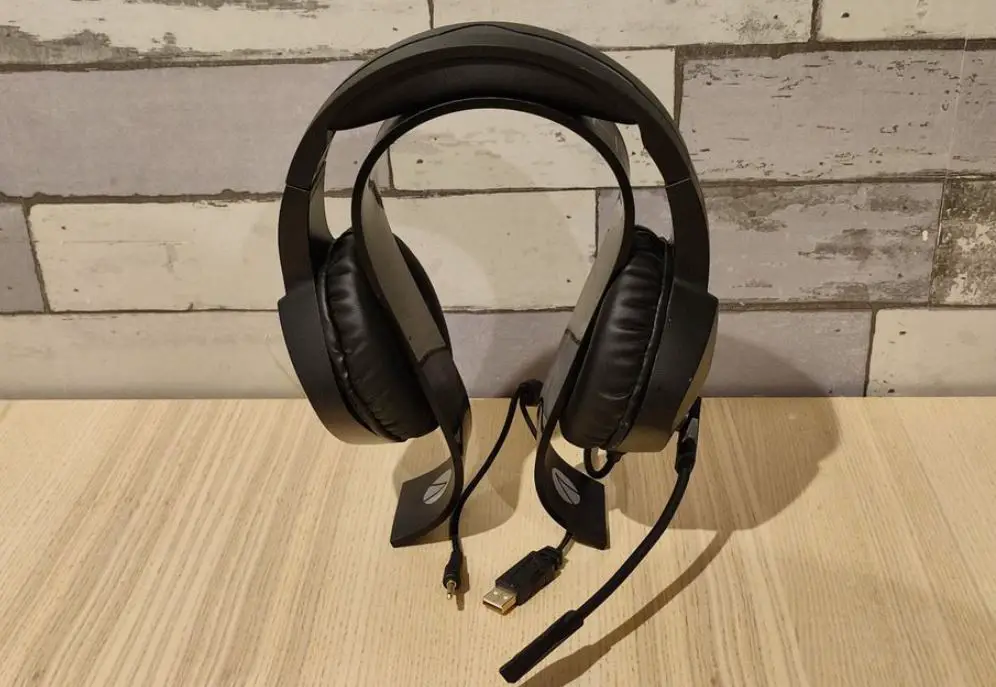 it appears to be plastic adjustable sliders pretty decent adjustability as far as the ear cups go.
and surprisingly these actually feel pretty durable and really no creaking considering this is all plastic now these aren't going to fold flat or anything but again build quality on these feel really good especially for the price.
The ear cups fit all the way over my ears so i don't have to worry about my ears getting smashed like on some of the other gaming headsets I've tested.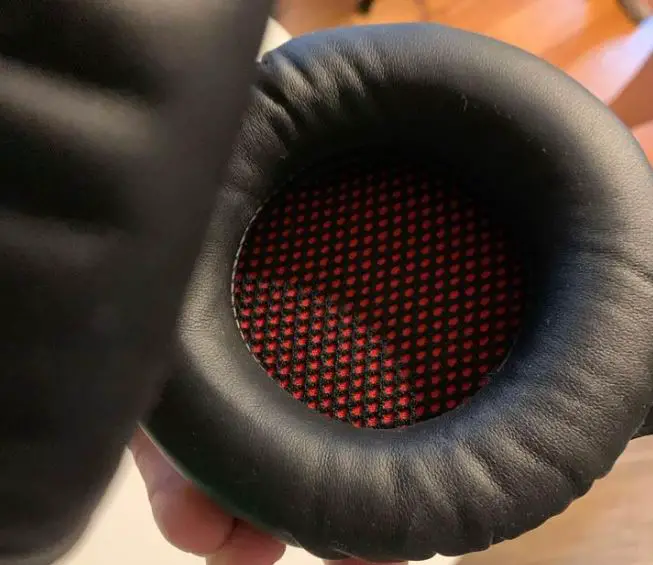 i mean there is a little bit of pressure on the size of my head. but overall really not too bad it just sort of feels like the knee broke in.
---
Sound
The Binnune wireless headset has integrated 50 mm drivers for a bass strong sound.
We could say the headset has a decent bass, good highs and overall just have a really pleasant sound to them. Even when listening to music or watching movies, the headset can handle every kind of sound details. However the headset definitely sound better using the usb adapter versus the 3.5 millimeter audio cable.
We have also noticed in our test that the bass and overall loudness difference when using the USB vs 3.5 millimeter. The sound depth is pretty drastic in this case.
I only have to use them at about half to three quarter volume when using the usb adapter i mean it really is that much louder. Unfortunately The headset does not cancel out any background noise properly when wearing in a loud or crowded place.
---
Microphone
The microphone is not removable on this headset but you've got all of your controls there on the left ear cup. There are volume wheel, power button and  3.5 millimeter audio jack as well as USB type C charging port.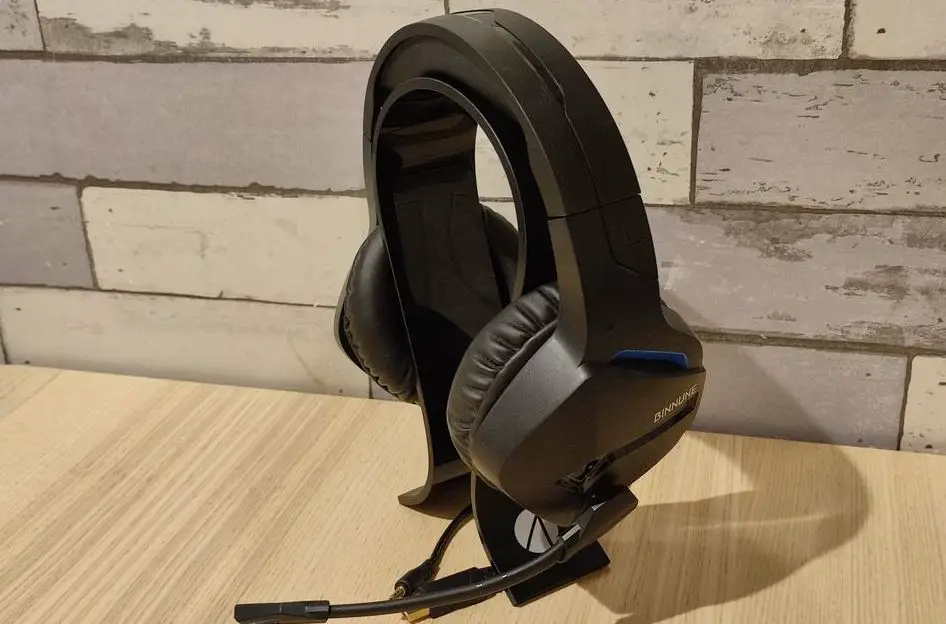 There is also a mute button for the microphone. The microphone on this headset actually bends just about any direction. so that's a nice detail to mention.
The microphone quality is above average compared to the headsets in this price range. 
---
Battery
The headset is being advertised for up to 48 hours battery life. The headset can be used as wired with a 3.5 millimeter cable and they also have about 200 hours standby time and then it's gonna take about four hours to recharge.
---
Connectivity
The BINNUNE Wireless Gaming Headset has a 2.4 gigahertz USB adapter. It also comes with a Bluetooth connection option. The headset can work up to 33 feet via wireless connection as far as distance goes.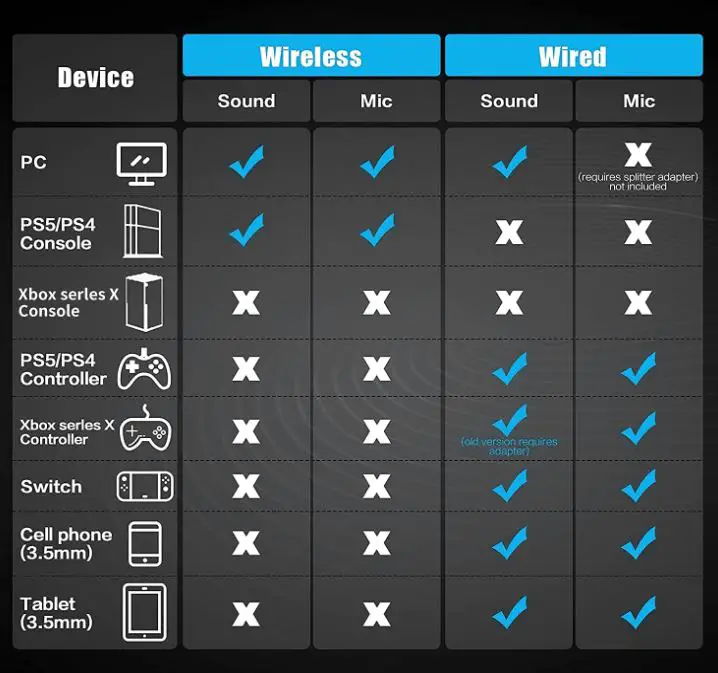 ---
Conclusion
We can easily say BINNUNE Wireless gaming headset is one of the best gaming headsets We have tested in this price range. And we actually tested lots of headsets in the $30 – $50 price range. The overall comfort and design is easily above average. The battery last long. the only downside might be the Wonky controls that is actually hard to guess what you are pressing on.
Current Best Price on Amazon: $39.99
Price History on Amazon
| Months | Lowest Price on Amazon |
| --- | --- |
| Sep 2022 | $33.99 |
| Oct 2022 | $31.99 |
| Nov 2022 | $39.99 |
| Dec 2022 | $39.99 |
| Jan 2023 | $39.99 |
| Feb 2023 | $39.99 |
| Mar 2023 | $39.99 |
BINNUNE Wireless Gaming Headset
---
BINNUNE Wireless Gaming Headset Specs
BRAND: BINNUNE
EAR PLACEMENT: Over Ear
Drivers: 50mm speaker unit neodymium magnets
CONNECTIVITY TECHNOLOGY: Wireless
FORM FACTOR: Over Ear
NOISE CONTROL: Sound Isolation
PACKAGE DIMENSIONS: 8.46 x 7.8 x 4.65 inches
ITEM WEIGHT: 0.085 ounces.