China is getting more and more involved in aviation and has no intention of stopping there. The country aims to break the rocket launch record set last year and complete the assembly of the new space station by 2022.
The International Space Station (ISS) is no longer the only space station in orbit. The Chinese Space Station, which Beijing will establish under a three-stage plan, will be completed after a total of 11 launches.
When completed, the T-shaped structure will contain three main modules: the central module named "Tianhe" (eighteen meters long) and two 14.4 meters long experimental modules named "Wentian" and "Mengtian". It will be able to accommodate six astronauts for stays of up to six months.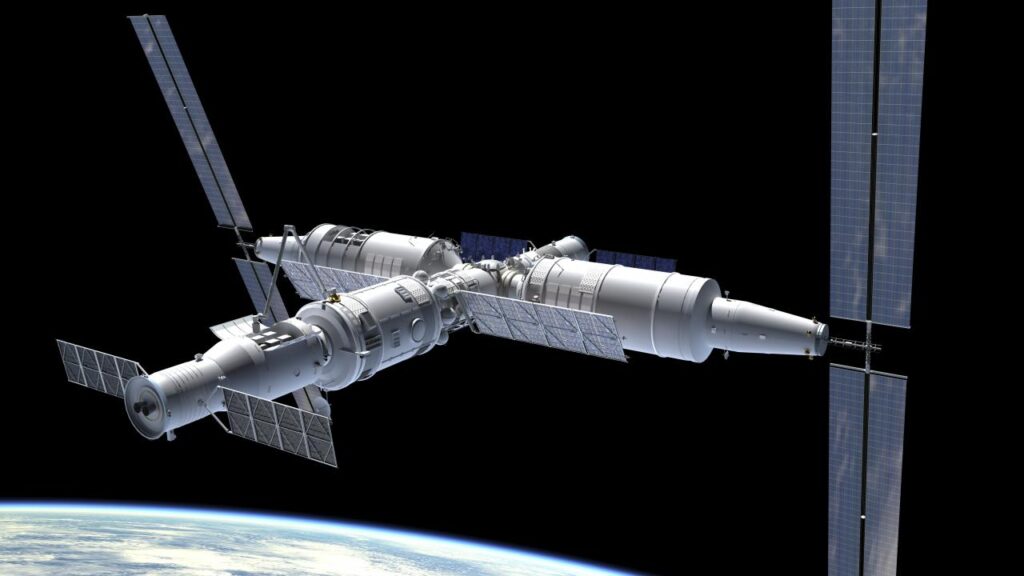 For now, only the main module is in orbit, but China's National Space Administration is preparing to launch the other two this year. This year, China will also send two Tianzhou cargo spacecraft and two Shenzhou crewed spacecraft to the station.
A first team rotation will also be planned for the end of the year. The Shenzhou 15 spacecraft will then join the crew of Shenzhou 14 and dock at Tianhe. At this time, China will simultaneously have six astronauts in orbit. Other key missions planned for this year include a second launch of the Long March 8 without side boosters and the first launch of the Long March 6A.
Target is new launch record
Overall, China plans to send 140 spacecraft into space with more than 55 launches in 2022. If it succeeds, that will be a record. Last year, China Aerospace Science and Technology Corporation (CASC), the main player in aviation in China, launched 48 rockets. Chinese commercial and private companies will also contribute to achieving this record. Last year, China made a total of 55 launches.
In contrast, the United States had 45 rockets, most of which were carried by SpaceX company's Falcon 9 rocket. As a reminder, SpaceX, for its part, plans to launch 52 rockets in 2022. If successful, it will be the largest number of launches in a year by the company.