Dream Games, the game company established in Istanbul, received an investment of 255 million dollars. The company's value reached $2.75 billion.
According to the official statement, Dream Games, which managed to receive a new investment of 255 million dollars in its third investment round, reached a valuation of 2.75 billion dollars and became one of the most valuable mobile game companies in the world.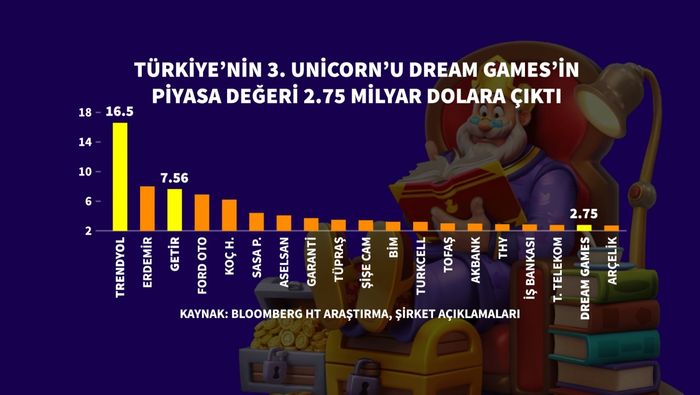 With this tour, the total investment of Dream Games reached 468 million dollars, according to rumors. According to the same statement, the company's first game, 'Royal Match', became one of the world's highest-grossing mobile games in 2021; It was among the top 10 mobile games in the US, UK and other key markets.
In the statement made about the investment, Dream Games CEO Soner Aydemir stated that their approach to game development is very similar to the animation giant Pixar's approach to filmmaking: "By bringing engineering and art together, we ensure that thousands of details in our game are in perfect harmony.
In this way, we are able to offer a quality gaming experience that is liked by millions of users around the world."