French inventor Franky Zapata has unveiled a vertical take-off and landing aircraft equipped with 10 micro-turbojets, after the Flyboard Air hoverboard that crossed the English Channel.
Three years ago, Franky Zapata impressed the whole world with his flying surfboard Flyboard Air, which he successfully crossed the The English Channel. Franky Zapata joined the July 14 parade on the Champs Elysées a few weeks ago with his new invention. This inventor with unlimited imagination embarked on an amazing adventure with his JetRacer vehicle.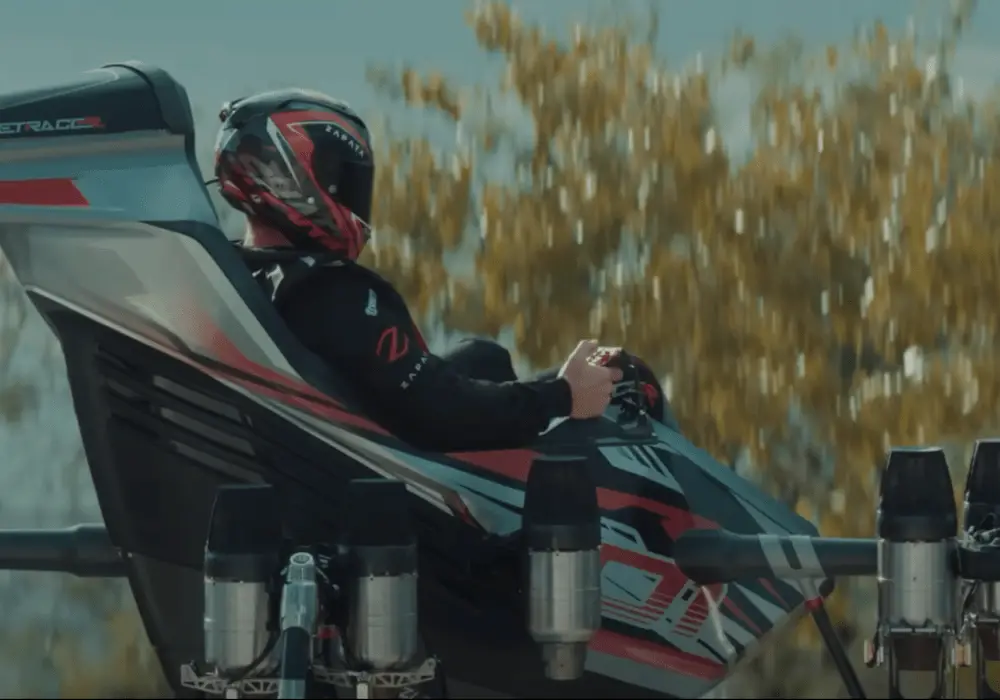 JetRacer features
It is a vertical takeoff and landing aircraft with no lift surface, powered by 10 micro turbo-jet engines.
Its main features are maximum speed and high maneuverability at the expense of a relatively short range.
JetRacer® is built on a lightweight and modular chassis and allows remote control as well as meeting many civil and military needs.
All critical systems are designed to provide an extremely high level of capability and safety: drive, control, power supply, etc.
JetRacer Performance Specifications
Altitude: 10,000 feet or 3000 METERS*.
Speed: 155 miles/h (250 KM/H*).
Number of engines: 10
Maximum payload: 200KG or 440 pounds
First image resource: Youtube / zapata