The luxury electric car maker has unveiled the Faraday Future FF 91, emphasizing that it is the first truly luxury electric car. The event was held at the company's manufacturing facility in Hanford, California.
This model is very similar to the Faraday Future electric crossover concept shown in 2017. Production was supposed to start in 2018, but plans changed and the company had to postpone the introduction of the vehicle for a long time.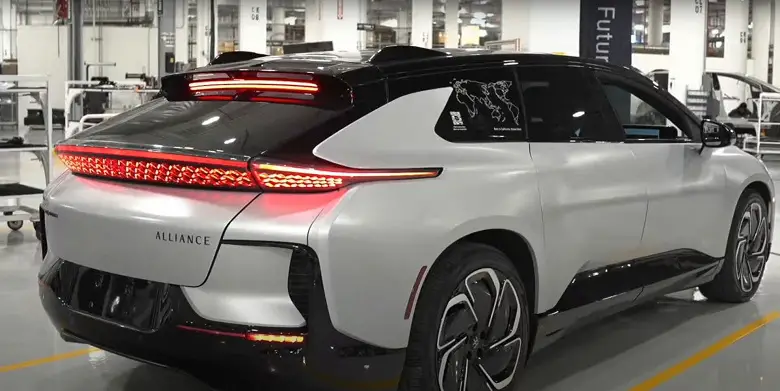 The Car is Really Fast
Faraday Future says several production examples of the Faraday Future FF 91 will be launched in the near future for testing, validation and final certification of the electric vehicle. The company is optimistic that the FF 91 can enter commercial production in the early third quarter of 2022.
The Faraday Future FF 91 is equipped with a 130 kWh battery and its claimed range is over 600 km. It has an all-wheel drive system with three FF 91 engines, it can accelerate from 0 to 100 km / h in 2.39 seconds.
Future technology in this vehicle
Inside the Faraday Future FF 91, there are 11 screens with a screen size of approximately 100 cm. Also, when we look inside, very stylish armchairs welcome us. The vehicle has a super fast internet connection and a large seating area in the back.
Image Credit: Faraday