An unprecedented floating offshore wind turbine design, Touchwind's wind turbine has only a single blade and does not require complex active pitch control, which can reduce costs and can withstand stronger winds, creating more power generation benefits.
Offshore wind power is now the focus of global renewable energy development. Offshore wind resources are often better than those on land, while far-shore wind farms have stronger and more stable winds. However, due to the deeper depth of the far-shore seabed, traditional fixed offshore wind turbines cannot be used.
Therefore, various designs of floating offshore wind turbines have emerged. They all hope to find technologies with low cost, high power generation efficiency, long life, high reliability, and easy manufacturing, installation and maintenance.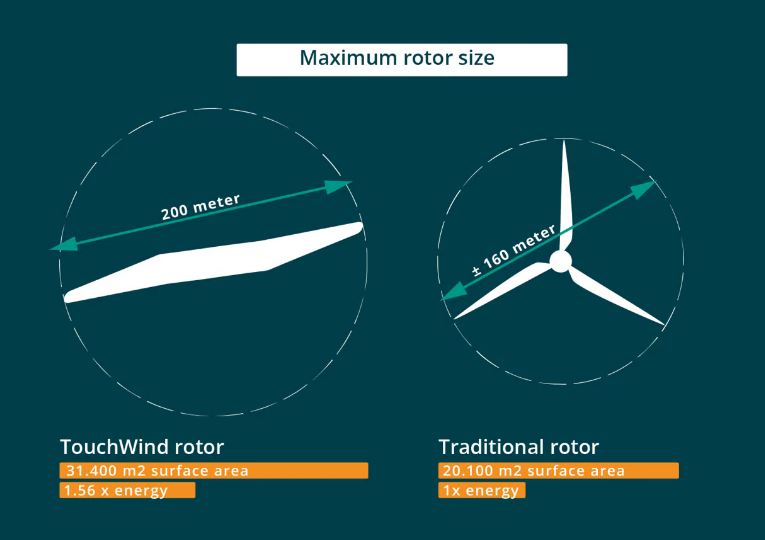 The design of Touchwind is different from the traditional three-blade giant wind turbine that looks like an electric fan. This technology has only one long leaf, which looks like a hang glider, with a barrel hanging in the center, and a huge buoy at the bottom of the wind turbine.
Touchwind said that the manufacturing cost of the new wind turbine is about 30% of that of traditional wind turbines. It does not require any expensive active blade pitch control system, and for general wind turbine safety considerations, it must be shut down in the face of strong winds of 25 meters per second.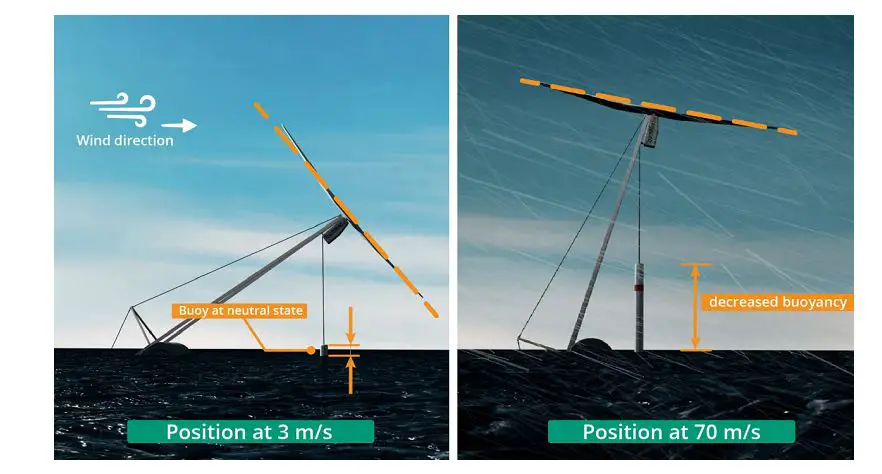 But the new wind turbines are rated at speeds of up to 70 meters per second, and less downtime means more power generation for longer periods of time.
According to the design of this fan, the blades are fixed on the fan bracket at a slight upward angle. The fan will tilt sideways due to the hanging cylinder. As the wind speed increases, the blades will rotate rapidly.
Just like the rotor of a helicopter, it generates thrust to straighten the wind turbine. Like other floating wind turbine designs, there is no need to consider the wind direction. Passive floating allows the wind turbine to find the best wind direction on its own.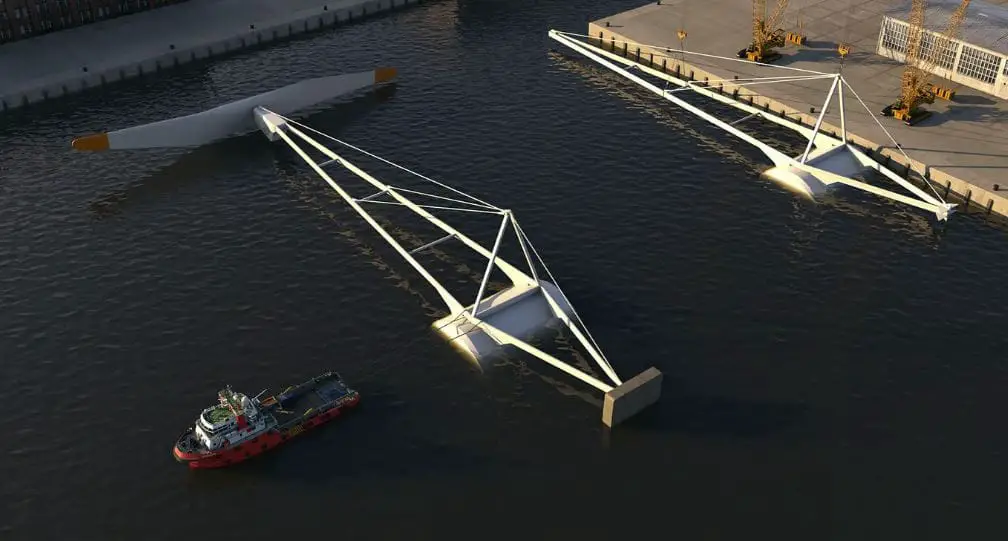 If this wind turbine technology is commercialized, this wind farm will appear to be full of swarms of swaying wind turbines from a distance.
Touchwind says the design can meet the 200-meter-long blades required for a 12 MW wind turbine and can be manufactured in port and towed directly to site.
The company, which has also received investment from Japanese shipping company Mitsui Merchant Line, has completed small-scale prototypes of land-based and floating platforms and begun expanded testing.
Founder and CEO Rikus van de Klippe said, "We have been working together for a year to further develop floating wind turbines and are also conducting field tests using a 6-meter-diameter rotor on Lake Oostvoorne in the Netherlands.
However, it is currently unclear the levelized cost of ownership (LCoE) of this technology and it is impossible to assess their power in the fiercely competitive offshore wind market.