For many seniors, the lack of companionship increases the risk of loneliness. Combined with the impact of the epidemic in the last two years, it can be said that loneliness is a problem that cannot be ignored in the lives of many elderly people. New York state officials devised a plan to accompany the elderly with their "robot friends."
The New York State Office on Aging (NYSOFA), in collaboration with local partners, has selected ElliQ, the "nursing companion" of Israeli startup Intuition Robotics, which has paired robot companions for more than 800 seniors.
One part of the ElliQ is a simple looking robot with a voice-operated lighting function consisting of a microphone and a speaker, the other part has a touch panel for video calls.
Unlike other smart products, ElliQ is a product specially designed for the elderly, so its operating mode not only responds to commands, but also actively engages in dialogue and suggests user actions. It creates context and informs subsequent conversations through artificial intelligence (AI), establishing a relationship between users and AI.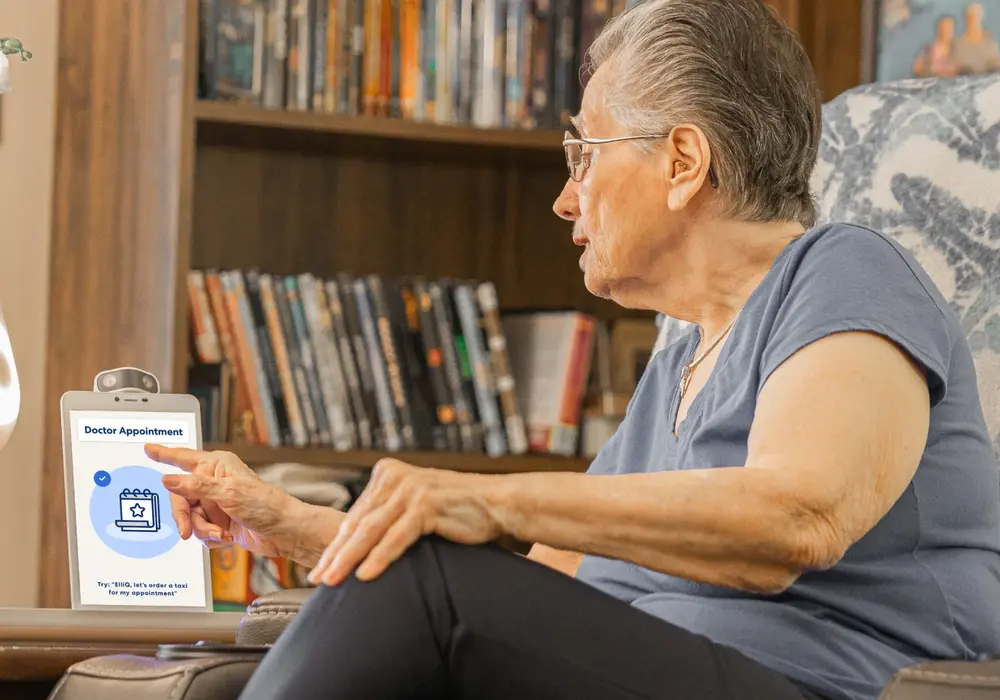 Since users are elderly individuals, special attention should be paid to health. ElliQ provides sleep relaxation exercises for each user, recommended exercise and relaxation exercises, in-depth nutrition talks, timer settings and reminders to manage medications, and more.
In order to actively reduce the risk of falls and deal with them in a timely manner, if the user reports severe pain or discomfort, ElliQ attempts to contact relatives and friends in the address book.
It also has basic fall prevention strategies that include physical and mental exercise, daily checkups, and more.
Image Credit : elliq