SpaceX will launch its second rocket in less than 24 hours Saturday (Dec. 18) and you can watch the action live online.
The private spaceflight company will launch the Turksat 5B communications satellite for Turkey on one of its previously flown Falcon 9 rockets. The mission is set to lift off from Space Launch Complex 40 at Cape Canaveral Space Force Base here in Florida during a 90-minute window that opens at 10:58 p.m. EST (0358 GMT Sunday).
You'll be able to watch the launch live in a window  of this page, and on the Space.com homepage, at launch time courtesy of SpaceX. Live coverage will begin about 15 minutes before liftoff. You can also watch the launch directly via SpaceX and on YouTube.
You may watch the launch live stream below:
Turksat 5B Launch Details
Mission: Türksat 5B
Türksat 5B is a geostationary communications satellite. It is tasked with providing broadband telecommunication services to customers across Turkey, the Middle East and large regions of Africa.
Rocket: Falcon 9
Falcon 9 is a two-stage rocket designed and manufactured by SpaceX for the reliable and safe transport of satellites and the Dragon spacecraft into orbit. The Block 5 variant is the fifth major interval aimed at improving upon the ability for rapid reusability.
Agency: SpaceX
Space Exploration Technologies Corp., known as SpaceX, is an American aerospace manufacturer and space transport services company headquartered in Hawthorne, California. It was founded in 2002 by entrepreneur Elon Musk with the goal of reducing space transportation costs and enabling the colonization of Mars. SpaceX has many pads, on the East Coast of the US they own SLC-40 at Cape Canaveral and LC-39A at the Kennedy Space Center for their lower inclination launches. They also own SLC-4E at Vandenberg, California for their high inclination launches. Another site is also being developed at Boca Chica, Texas.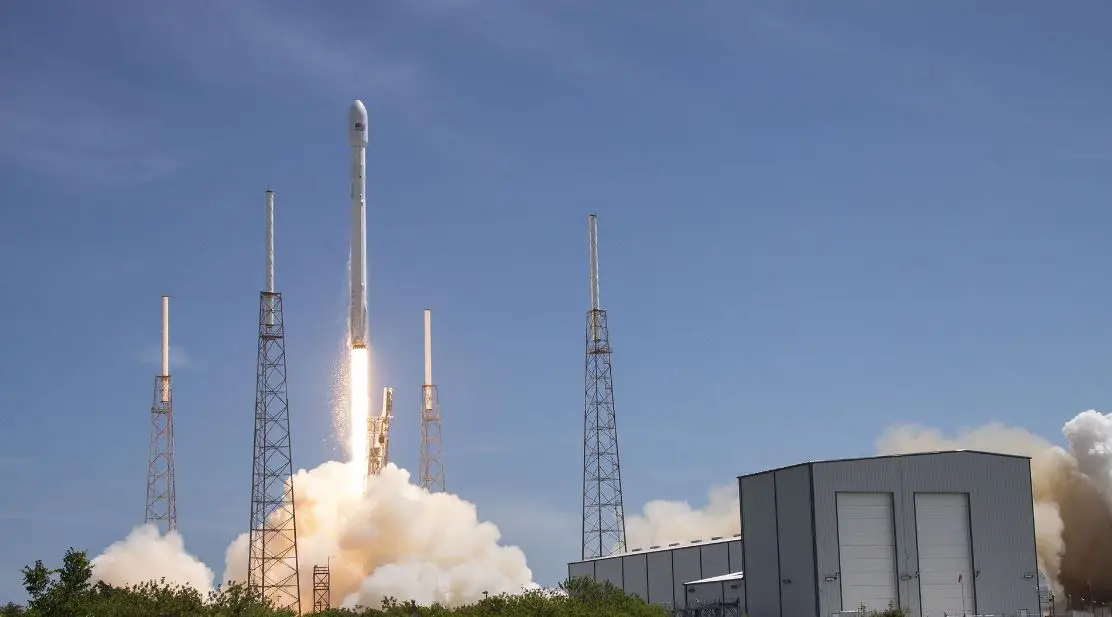 SpaceX plans Saturday night satellite launch for Turkish company
Space Force forecasters predict only a 20% chance that weather could postpone the launch.
"The primary weather concern for launch day is cumulus clouds potentially associated with showers in advance of this front," according to the forecast.
Another attempt could be made 24 hours later in event of a delay.
European firm Airbus Defense and Space built the satellite in England and France, with significant Turkish contributions. The spacecraft will provide television and Internet broadcast services over Turkey, the Middle East, Europe and Africa.
SpaceX launched a similar satellite, Turksat 5A, for the company in January. The two satellites use electric propulsion to control their orbits.