With AI art-image generators, it takes just a few clicks to shape your imagination. Artificial intelligence is increasingly acquiring abilities that have been typical of humans up to now. Teaching machines to perform calculations or classify images is no longer surprising. But over the past few years, machines have even learned to create works from scratch. Nevertheless, creations issued by AI are not yet recognized by all as patentable intellectual property.
---
Table of Contents
---
1. DALL·E 2

Credit: Openai
Launched just a few weeks ago, DALL-E 2 turns out to be the best AI art generator created so far. The tool developed by OpenAI can generate photorealistic images from a text prompt. In addition to computer-generated photography, DALL-E 2 also makes it possible to generate painting-style works.
---
2. Photosonic

Credit: Photosonic AI
Created by auto-editing tool Writesonic, Photosonic is an online tool that lets you create realistic or artistic images from any text description, using a state-of-the-art text-to-image AI model.
The model is based on latent diffusion, a process that gradually transforms a random noise image into a coherent image that matches text.
You can control the quality, variety and style of the generated images by adjusting the description and re-running the model.
---
3. Nightcafe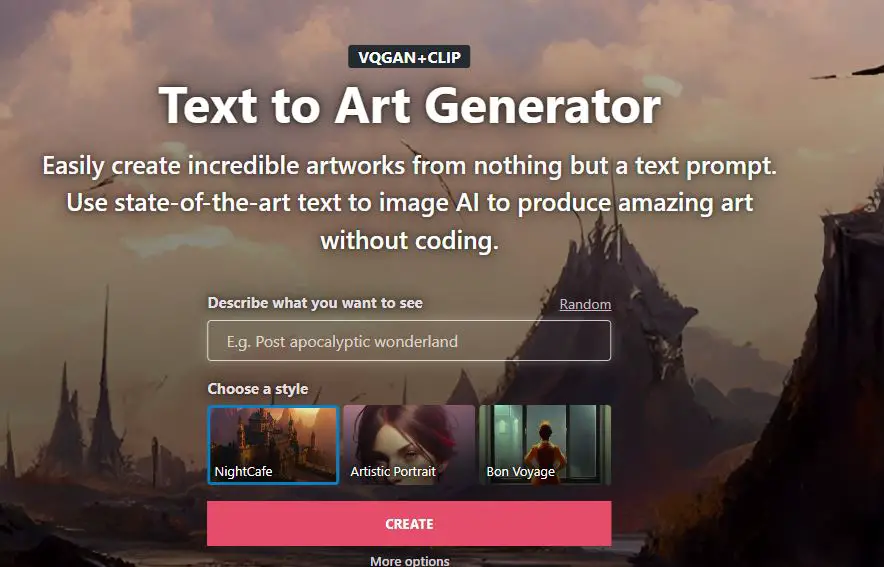 Nightcafe is the epitome of one of those text-to-image apps that will surprise you seeing the kind of mind-blowing creations AI can do. Type any descriptive phrase in English and Nightcafe will use AI to turn it into a painting. Although this site is not capable of creating realistic images, it still very handy in some cases.
As the name suggests, the first algorithm is an artificial intelligence designed specifically to generate art. According to the tool's website, this algorithm is mainly used to generate beautiful works from descriptive text. You should note, however, that the resulting creations usually have unusual logic. The images do not conform to the laws of physics that we know.
---
4. Generated.photos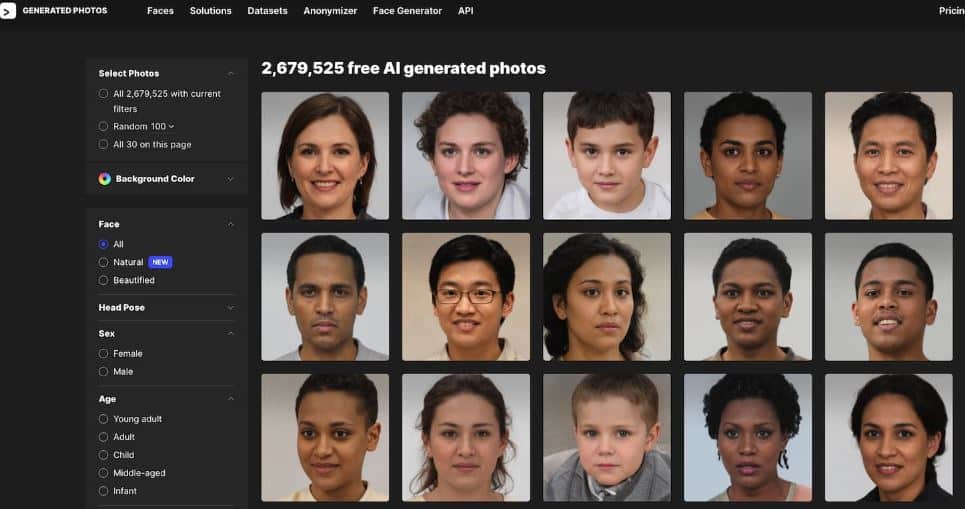 In the same spirit as the site "This Person Does Not Exist", the photos of people generated by the Generated.photos site are created from scratch by AI systems.
All images can be used for any purpose without worrying about copyright, distribution rights, infringement claims or royalties.
The photos are very realistic and it is possible to customize many criteria on the avatar you want to create with Generated.photos such as the choice of gender, hair type, hair color or skin color, etc…
---
5. Pixray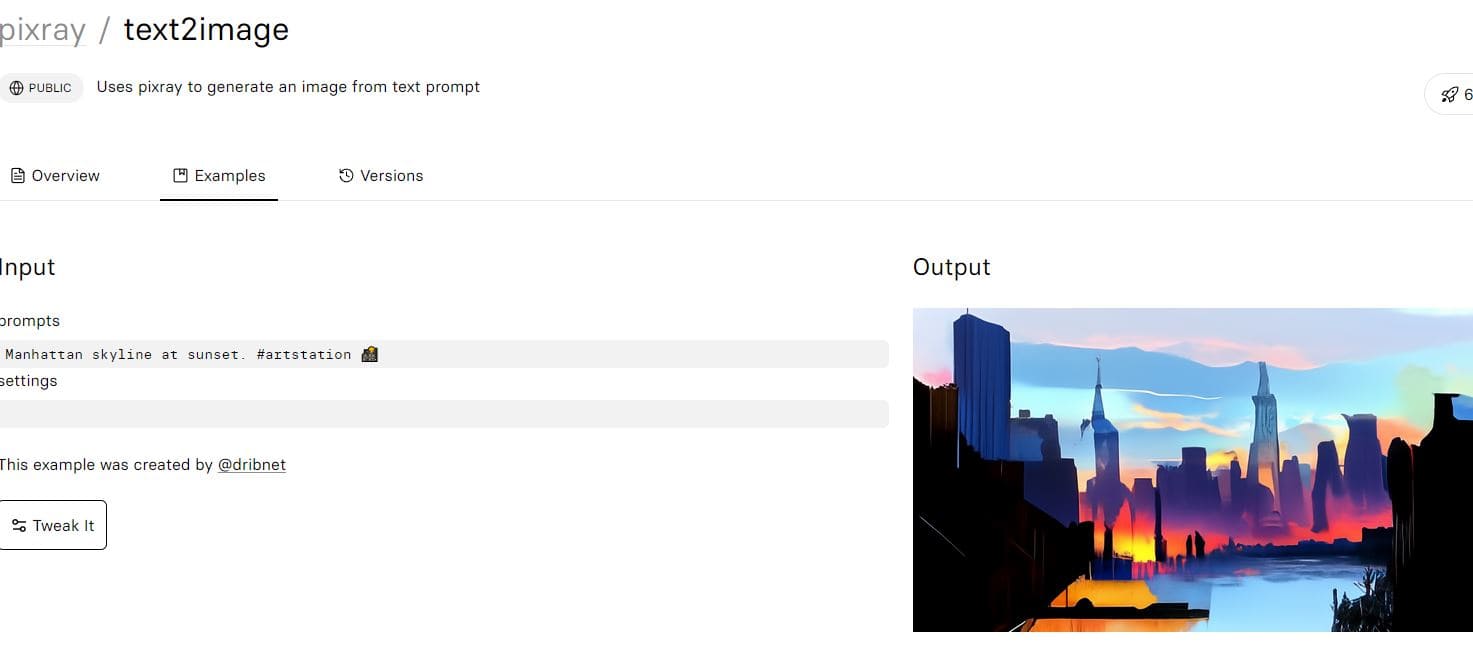 Pixray is a rather special image-to-text generator with an interface reminiscent of the one used for coding. If you have studied computer science, you have the opportunity to put your knowledge into practice.
Of course, even people who don't know anything about this field will be able to use Pixray. The fact is that its use is basic and only asks you to fill in the "prompts" section. This is where you should place the simple keywords or phrases to turn into images. From then on, you can generate photos from text.
In addition, Pixray offers another section called "Drawer" which designates the artistic style. You have seven different selections at your disposal, but you can also choose not to put any.
---
6. Dream by WOMBO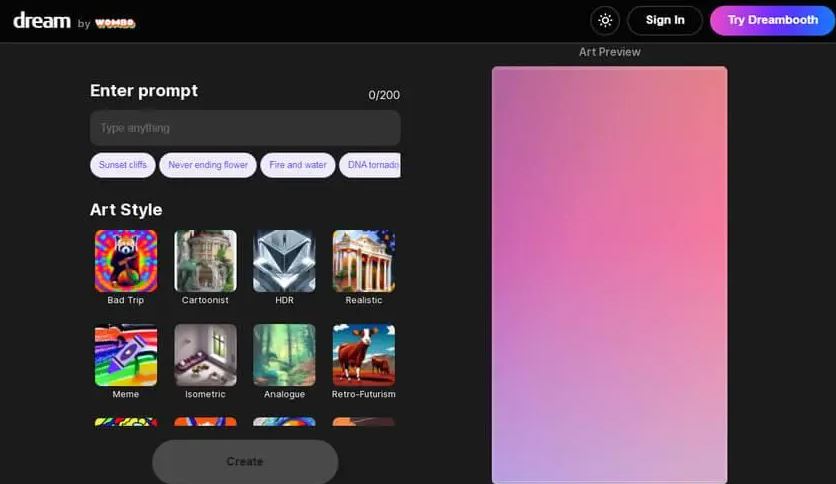 Dream by WOMBO AI tools is an new project from WOMBO. This tool is a great way to convert your imagination from text to image.
Dream by WOMBO is actually like NightCafe. The system works almost the same; Write a sentence, choose an art style, and let Dream by WOMBO generate the image for you.
Specs
Very simple
Various art styles are available
Unlimited image generations for free
Sell your generated images as NFTs
---
7. Deep Dream Generator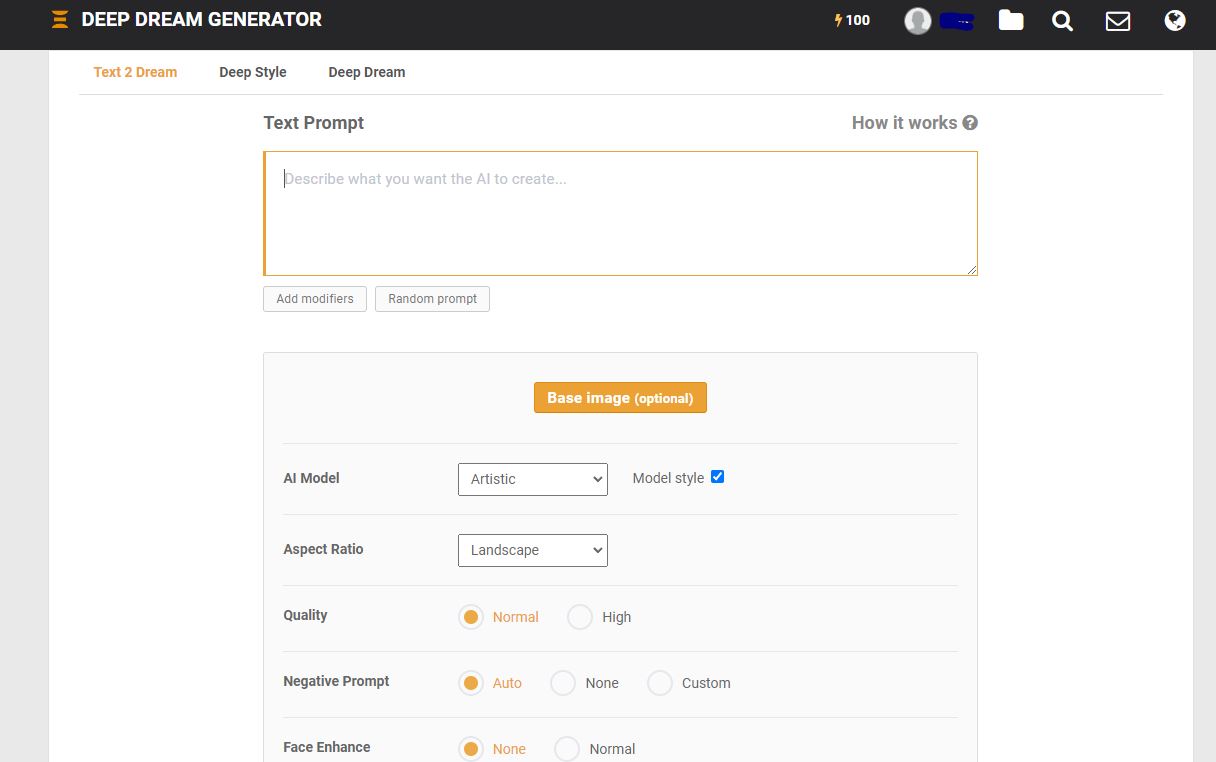 Deep Dream Generator by Aifnet is another AI image generator tool that allows users to modify and specify the art or image they want to create. Deep Dream is an online tool that enables you to create realistic images with AI. 
Deep Dream relies on a neural network that was trained with millions of images. It is easy-to-use, only requiring you to upload an image before the tool generates a new image based on the original. 
Specs
Creates realistic images with AI
Neural network trained on millions of images
Different painting styles
Categories of images
Three separate styles
Text to image
---
Conclusion
Image Generators are powerful tools that allow you to create unique drawing or arts from scratch but they also have some flaws. Depending on the topic you want to create an image, the result may be very impressive yet at the same time very unrelated. Big tech companies have been investing and improving in AI tools for years now.
What is an online AI image generator?
An online AI image generator is a computer program that is able to create high-quality images from digital data. These images may be illustrations, logos, or photos.
Generally, all it takes is one or more words to be able to create unique images with the help of an AI trained for this. The more detailed the (prompt) input text, the more likely the generated image will look like the expected result.
How do image generators powered by artificial intelligence work?
Image generators powered by artificial intelligences (AI) are computer programs that can produce high-quality images from random data. These images are created using a machine learning technique known as "generation by transfer".
Are image generators free?
Most AI image generator tools will allow you to create a limited number of images per day. Image generators are online tools that allow you to create images from texts or predefined templates. These tools are usually free and easy to use, but professional versions are also often offered when the needs are greater than just generating a few images.
Are the images generated by the AI image generator royalty free?
Most of the images generated by AI image generator are royalty free. You can use them for commercial or non-commercial purposes. If the site or service used does not authorize you to do so, you will in any case be notified when the generated visual is downloaded.