You have probably experienced it: access to many sites is impossible. This is the case for the ABC channel if you try to watch a series such as  Grey's Anatomy from France. But this would also be the case if you tried to watch M6 or TF1 from certain foreign countries: your access will be blocked. To fix this, you can use a proxy or a VPN. However, one of the two goes further than the other…
Save Up to 90% Off VPN Subscriptions + Premium Password Manager for Free
---
Table of Contents
---
Why do VPNs and Proxies exist?
There are many situations where you may find yourself unable to access a movie, series, game or even a particular source of information. For example, the game  Phantasy Star Online 2 has long been inaccessible in many countries yet a person wants to play the game.
Those who were reluctant to wait for Sega to put it online on your soil, however, managed to access the Japanese servers due to the fact that they concealed their IP  via a proxy or a VPN . But what is the difference between the two?
---
Hide the Internet user's IP address
There are a few points where these two types of service come together. The common point between proxy and VPN is that they are both dedicated to hiding the Internet user's IP.
Let's take a practical example. You want to connect to a site to which access is prohibited in France such as Crackle.com, a site offering various American films and series. Only then, access is denied to you. How does this work in practice?
IP addresses are made up of four sets of numbers, and reveal information such as:
the network used;
imprecise geolocation information but which may indicate the name of the country or the city;
Internet provider to which you are connected
First of all, operators such as Free or Orange operate according to what are called DNS , ie global directories. When you type in "crackle.com", they look up those directories to convert that mention into an IP address – in the case of crackle.com, that IP is: 70.37.162.207.
However, the French operators have in these DNS lists of IP addresses that must be blocked – this is the case for several illegal download sites, revisionist sites, etc. Thus, it is possible that your operator operates by itself a blocking of access to this IP: 70.37.162.207.
Assuming that your operator has not blocked access, a site such as Crackle can itself analyze your IP address. As an example, our  IP is xx.xxx.112.xxx. If an American site perceives, by analyzing such an IP, that the connection request comes from a forbidden country, it can refuse access.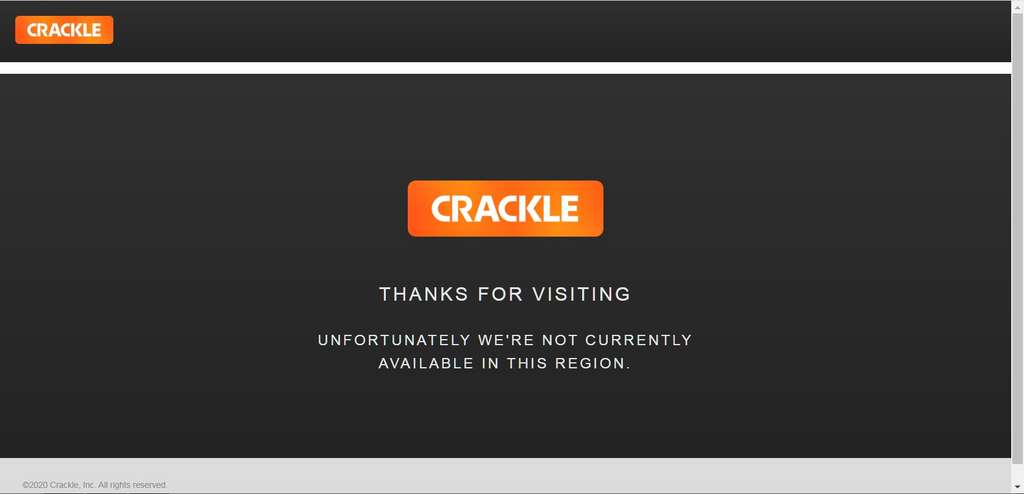 If you pass through a proxy server or a  VPN , this will serve as a gateway : the request sent to crackle.com will go through an IP other than yours. This allows you to trick the crackle.com server into believing that you are connecting from the United States or another region where access is allowed.
---
Proxies
A proxy server stands between your computer and the visited server. This one will not be able to know what your IP address is , it will only know the IP of the proxy server. If a large number of players wish to access the server of a given game, the use of the same proxy server is practical because all the requests then pass  via the same address, which will improve the efficiency of their treatment. 
Moreover, as we have seen, if the server of a video game based in Kyoto normally refuses access to French players, a proxy could give it the impression that they are connecting from Japan.
A proxy, on the other hand, does not hide the activity you have on the web. In other words, if you manage,  via a proxy, to access the site not accessible from France, it would be possible for spyware to detect your activity.
---
VPNs
A VPN complements and extends the services of a proxy. Its role is to hide all of your activity from the outside world. 
The term itself VPN,  Virtual Private Network (virtual private network) specifies what it is: the VPN creates a kind of private and secure virtual tunnel, which isolates the exchanges between your computer and the server consulted.
A paid VPN service offers dozens of different IP addresses, with various locations: Chicago, Madrid, Shanghai… When you connect to the VPN, your information is routed through one of these servers. 
The site visited therefore does not know what your IP is and does not know where you are connecting from, it does indeed have the impression that you are actually connecting from Chicago, Madrid, Shanghai… And since the VPN encrypts the data exchanged , if someone wanted to spy on your web activity, they couldn't analyze anything.
---
What do proxies and VPNs have in common?
They conceal your IP address on the Internet .
They are compatible with streaming and game consoles .
They tend to slow down computer activity.
---
What makes proxies different from VPNs?
Proxies can monitor your activity
There are many free proxy solutions, such as the proxy offered by HideMe . The flipside is that it's not uncommon for proxy services to monitor your activity and may resell it to marketing companies – that's their way of making money from their service.
Conversely, VPNs, insofar as they encrypt your activity, allow completely discreet and anonymous browsing.
VPNs are usually paid
It is possible to use a free VPN but these are usually limited. Thus, a large number of 
antiviruses
 integrate a VPN function but it will have various restrictions such as the volume of data exchanged  
via
 this service. Similarly, the Opera browser offers a free VPN service but it itself is limited to a small number of locations. Some paid VPNs offer free plans, including PrivadoVPN or Hotspot Shield , but these are usually limited.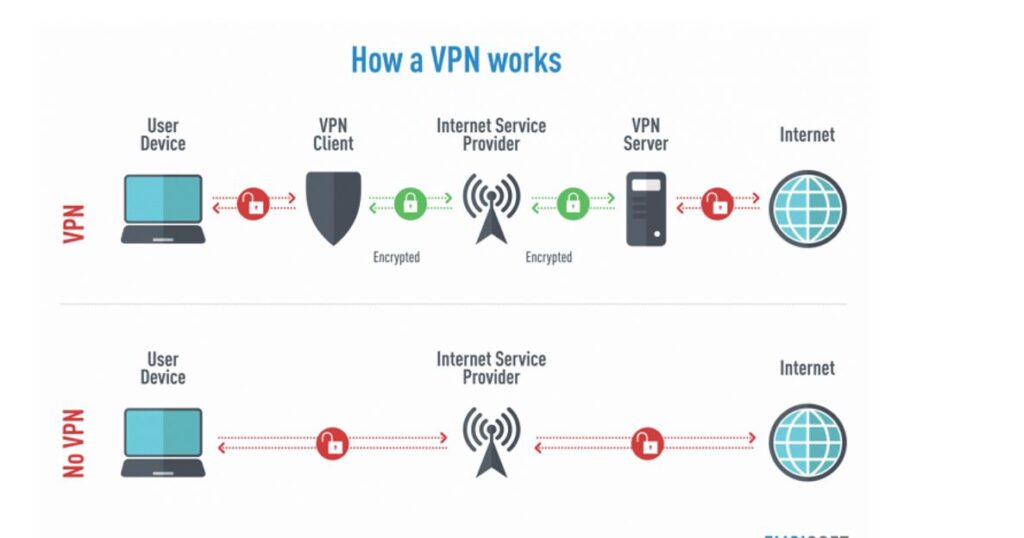 ---
The Differences between VPNs and Proxies
The problem with using a free VPN is that they only offer a small number of alternative IP addresses. It is therefore relatively easy for companies such as Netflix or Disney to detect these particular IP addresses and blacklist them.
If you want to have a very large number of IP addresses and therefore be able to browse without worry on sites such as those mentioned above, it is better to go through services such as NordVPN , HMA or Cyberghost , and choose an offer paying.
VPNs work on multiple servers
A proxy usually works for single server access. A VPN will work on all kinds of sites and apps. There are, however, services such as smartproxy which offer access to millions of IP addresses but of course this particular proxy service is chargeable.
Web Activity Encryption
We saw it above: the essential difference lies in the encryption (encryption) of your data. VPNs don't just hide your IP address, they hide all of your activity. To take an example, with a proxy, whoever would try to spy on your activity could know which sites you have visited. If this discretion factor is essential, the use of a VPN is essential.
---
Conclusion
VPNs and proxies are complementary services, which ensure that your IP is hidden from the server consulted. However, a VPN has the advantage of encrypting all your activity and therefore protecting you from indiscretion, and it can work on all kinds of sites. Remember that it will, most of the time, afford a monthly subscription to make the most of such a service.
Unblock Content with Ivacy VPN from as low as $1.19 + Premium Password Manager for Free