Qatar will use drones to counter the increased risk of terrorist attacks. Qatar commissioned Fortem Technologies to protect the stadiums during the FIFA World Cup. This will deploy drones that can intercept enemy drones in mid-air.
Faced with the risk of terrorist attacks during the FIFA World Cup, Qatar is installing a security system to prevent drones from attacking stadiums. Qatar's Ministry of Interior has reached an agreement with Fortem Technologies to deploy "UAV interceptors".
The devices, called "DroneHunter", will be autonomous and guided by radar. They are equipped with a net that they can shoot at to immobilize the target and then transport it to a safe place.
When the target is too large to be transported with a drone, the interceptor will use a parachute net and thus land smoothly without harming anyone.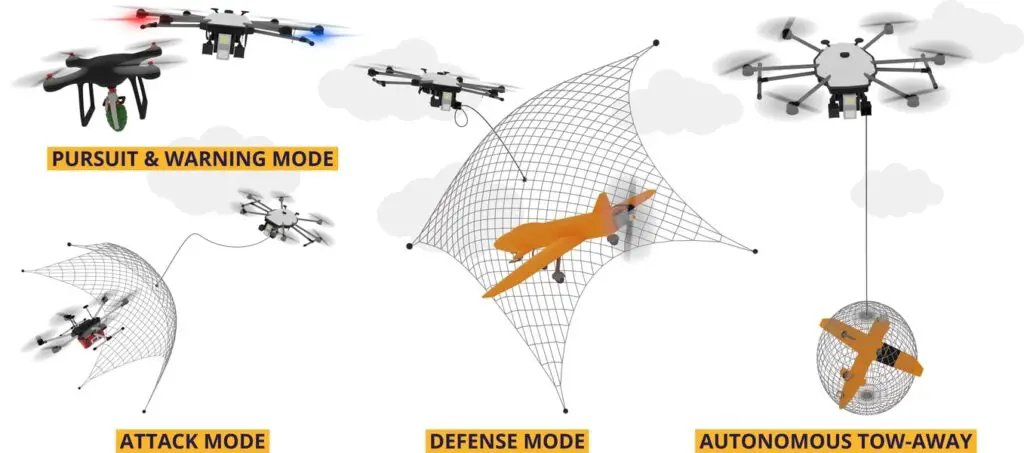 Threatening drones will be detected by radar
The drones to be used are part of the SkyDome system, which also includes the AI-powered TrueView radar. Fortem co-founder Timothy Bean says the targets are "identified using an array of very small radars scattered throughout the site, creating a complete picture of the airspace directly from above."
However, since the drones operate about a kilometer away from the stadium, their voices should not be heard during matches.
According to Fortem Technologies, DroneHunter can stop US Rating Group 1 and 2 drones weighing up to 25kg. The firm also used anti-drone systems during other sporting events and during the World Economic Forum in Davos.
First image resource: FortemTechnologies