When iOS 16 launches this fall, everyone will be talking about a customizable lock screen. But what will be really useful is a feature that millions of people "abuse" on social media and messaging every day. It is a function that crops objects in a photo and removes the background.
This feature doesn't just apply to photos in your library. It is an overall function of the system that can be utilized with Safari web images and images stored in the Files app. Occasionally, the edges of the cropped object can be blurry or weird, but it can save time traveling to and from other apps and create a fun user experience. Let's see how to use it.
---
Table of Contents
---
Long-press the object you want to crop out of the photo
In Photos, Safari, or Files, find an image and press and hold the object you want to crop.
As long as it is distinguished from the background, almost any element, such as a person or an animal, can be selected. When you press and hold the object to be cut, you will feel a haptic vibration.
Then lift your finger and a white outline appears with a pop-up menu (if you don't see the pop-up menu, try tapping the object again).
Pop-up menus vary by app. In the Photos app, only 'Copy' and 'Share' are displayed. Long-pressing on an image in Safari doesn't select the object, but gives you options for what to do with the entire image.
The menus are 'Share', 'Add to Photos', 'Copy', and 'Copy object'. Click the last 'Copy object' option to copy the object to the clipboard.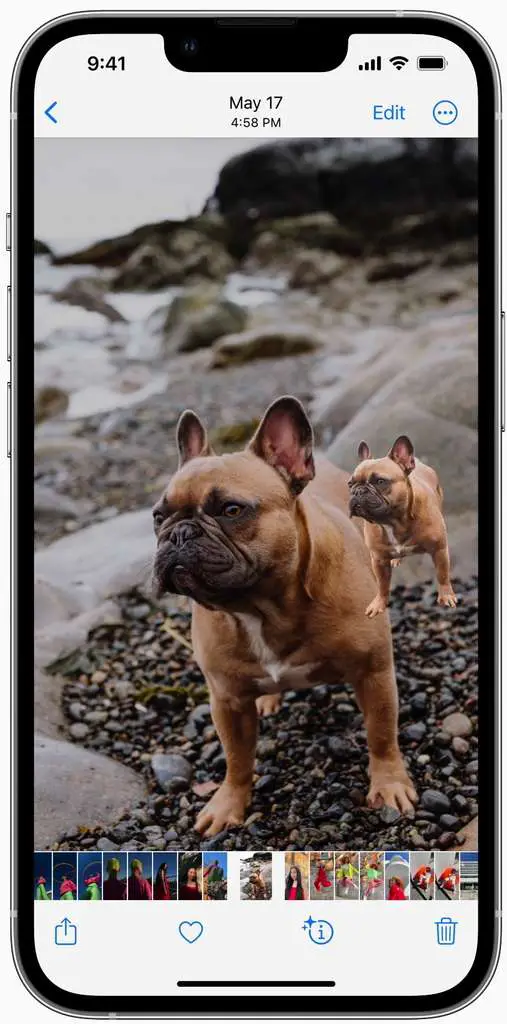 ---
Paste the cropped image where you want it
The copied image can be pasted like text. Just tap the input field in the Messages app, then press 'Paste'. In the Files app, long-pressing an empty space in the desired folder brings up a menu with 'Paste'.
If you're good at multitasking, you don't have to click through each copy and paste. As long as you press and hold on an image object in Photos, Camera Roll, or Files, you're "holding" the object, so you can move the cropped image around and swipe or drag-and-drop into other apps as long as you don't lift your finger off the screen. . You can press and hold an image in a photo to 'lift' it, then swipe into the Messages app to paste it. 
The cropped image is a PNG file with a transparent background, so it is more useful for users who want to do more creative work.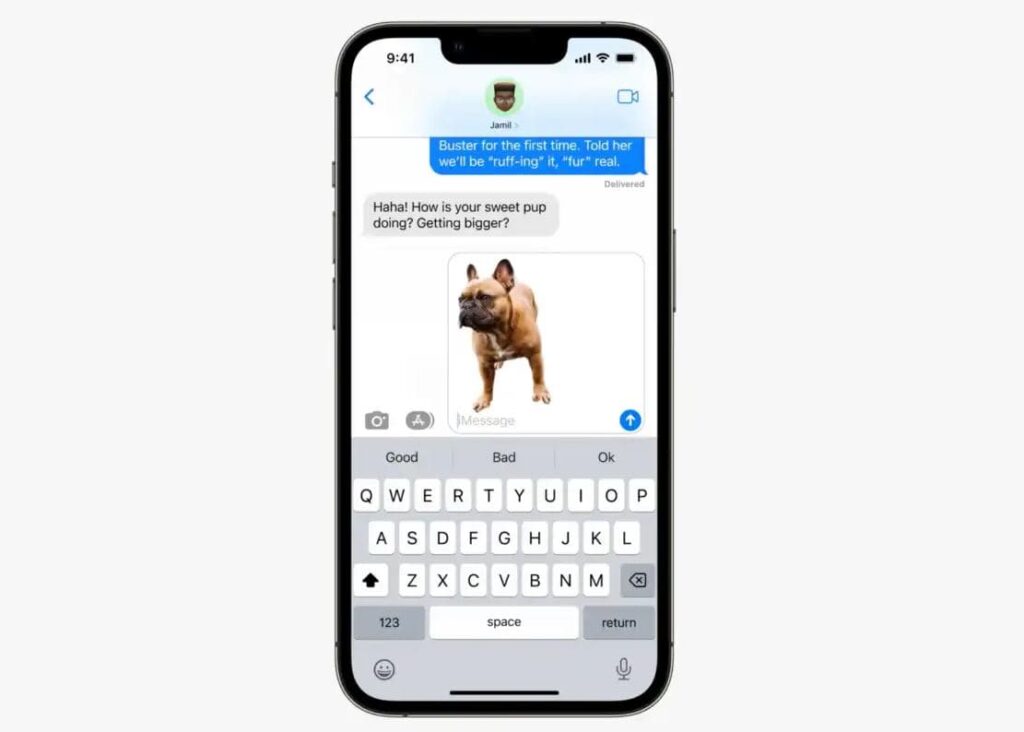 ---
Usage on macOS Ventura
The ability to copy objects by removing the background of the photo is also supported by iPadOS 16 and MacOS Ventura. Right-click the image in Safari or the Photos app (or tap the touchpad with two fingers) and choose Copy Object to copy it to your clipboard. When using another application (or browser), you can save the image, then open the image using Quicklook (appears when you press the space bar) in the Finder app, right-click and copy. 
Once copied, you can paste the image in any app that can paste an image stored in the clipboard, such as Messages, Mail, or Notes. 
---
Even in a paused video!
Objects can be copied in the same way as normal images even when the video being played is paused. It doesn't work for all videos on the web. In particular, this function cannot be used when playing a video with its own player on the web. In this case, you can take a screenshot and then copy the object from that image. It takes a few more steps, but you should be able to copy the object in a much more reliable way.