The Apple  Worldwide Developers Conference (WWDC) began this Monday, June 7, 2022. During the keynote, the firm unveiled iOS 16, the new version of its mobile operating system. On the program: a redesigned lock screen, a more advanced Concentration feature, AI and many other new features.
What is the main difference in iOS 16?
The new iOS brings a large number of features, some very visible, others less important but very appreciable. The change most highlighted by Apple is at the level of the lock screen of the iPhone. This is now customizable. Thanks to a multi-layered system, it is possible to place the time behind the subject of the photo.
The new system also brings widgets , inspired by the Apple Watch  to summarize different information at a glance , as well as a Live Activities feature to follow the progress of a match, a food delivery or any other activity.
Apple has also revised its Focus feature. Now it will be possible to create lock screens for each of the configurations with specific widgets such as for work and home. It will also be possible to create filters in Calendar, Mail, Messages and Safari, as well as third-party applications . It will thus be possible to automatically deactivate professional messages outside working hours.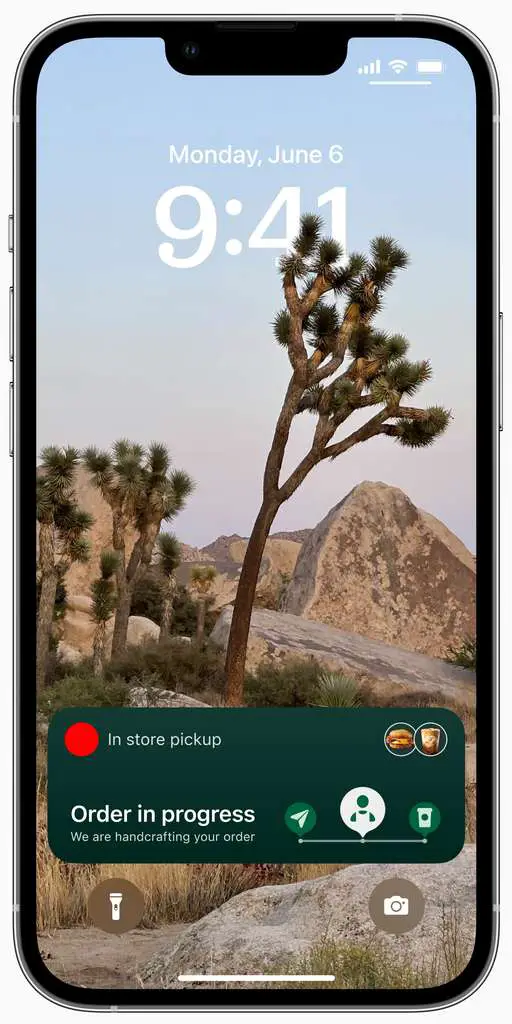 Cancel sending messages
iCloud now has a "Shared Photo Library" for families that allows up to six people to drop images into a shared album from their own iCloud. Messages also gains a few new functions, including the ability to cancel or edit a message , mark a received message as unread, and the integration of SharePlay which will therefore allow live commenting with a loved one on the shared reading of a video.
Mail will now allow you to schedule or cancel the sending of a message, and search has been improved. You can also program a reminder to process a message received or to follow up on a message that has not received a response. Safari now includes Shared Tab Groups, visible to all family members. The browser will also offer a new function called Access Codes ( Passkeys ) which will allow you to connect with biometrics rather than a password.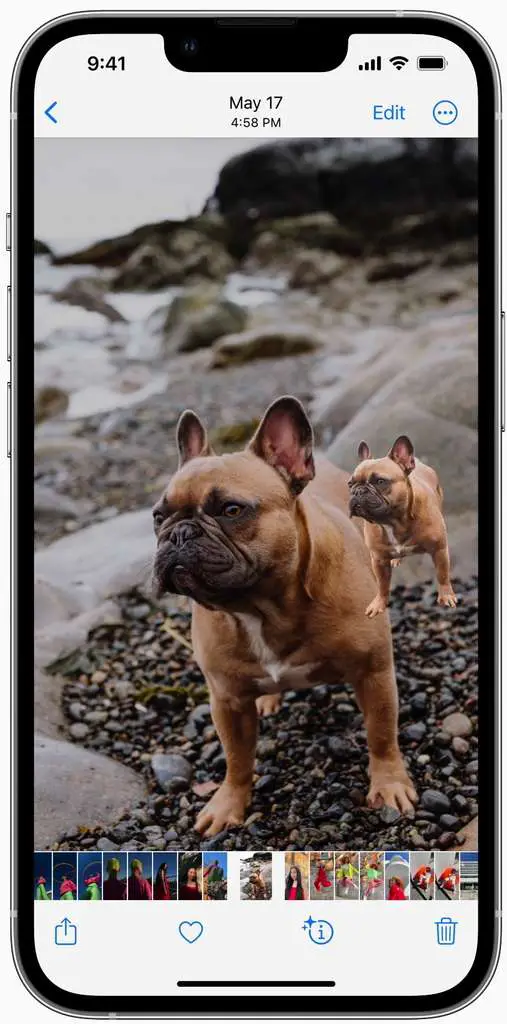 More and Better artificial intelligence
The new iOS also gives pride of place to Artificial Intelligence which adds new functionalities. You can automatically crop the subject of a photo to emphasize it or remove the background. This feature is present in Photos, Safari, Quick Look and others. Pause a video that displays text, and the AI ​​uses optical character recognition to allow text to be copied, translated, searched, and more.
The system also has many other new features. On the accessibility side, the camera signals the doors and reads the information (number, name, etc.) aloud. The CarPlay function has undergone an overhaul. The Health application improves treatment monitoring and data sharing. The Home application has been revised and will be compatible with the Matter protocol. Maps now allows multi-stop routes. Many other applications have also undergone minor changes.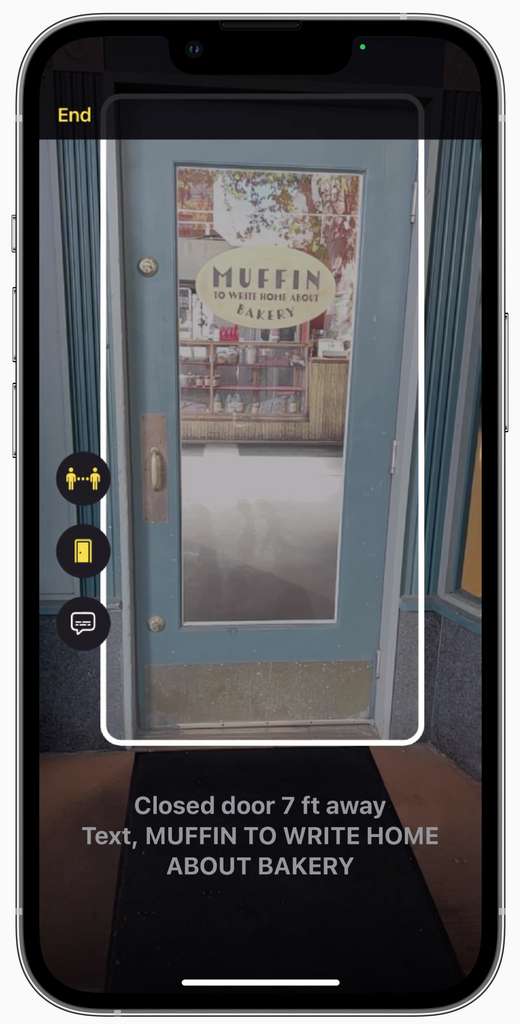 Older iPhones without updates
The older devices will not be able to access the update this time. To be able to install iOS 16, you will need at least the second generation iPhone SE, or an iPhone 8. In comparison with iOS 15 , this therefore excludes the first generation iPhone SE, the iPhone 6s, the iPhone 7 and iPod Touch.
The first beta version of iOS 16, aimed at developers, has already been released. A consumer beta version will be available in July, and the final version in the fall , most likely at least in September.
First Image Source: Unsplash