According to Lexus official, Lexus' new pure electric SUV model will be released on April 20, and the new car will be named RZ450e.
The new car is a sister model of the Toyota bZ4X. It adopts Lexus' new electrified design. The front face has a spindle-shaped grille and Lexus's iconic L-shaped daytime running lights.
On the side of the body, unlike the bZ4X, the RZ450e has a floating roof design, and the rear taillights also continue the Lexus design style.
The interior design of the new car is also avant-garde, and uses a wire-controlled special-shaped steering wheel, the style is consistent with that of the bZ4X.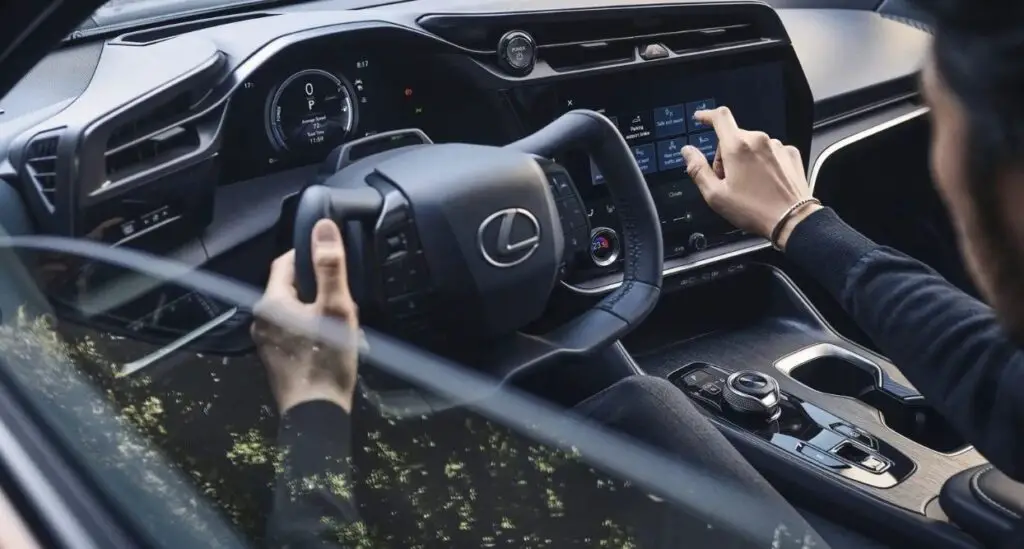 It is expected that the RZ450e will be equipped with the same power system as the bZ4X. The front-drive single-motor model will be equipped with a permanent magnet synchronous motor with a maximum power of 150kW, and the front and rear axles of the dual-motor model will be equipped with an 80kW electric motor.
It is not known if the RZ450e will be offered as a regular steering wheel.
Image: Lexus