Flexible photovoltaic solar technology has been developed by solar panel manufacturers OPES Solutions and the Fraunhofer Silicon Photovoltaics CSP Center and is a traditional yet flexible photovoltaic panel that can be integrated into electric cars, providing them with 30% more energy.
Integrated solar panels come to the fore with their features
SolFlex is based on crystalline solar cells and guarantees 30% more power per square meter than existing flexible panels using thin layer technology. It can be applied to any electric vehicle surface with a radius of curvature of about 15 degrees, it is only 2.9 mm thick, so it is 70% thinner than conventional solar panels and with an energy efficiency of 22%, it is a very ambitious technology.
Robert Handel, founder and director of OPES Solutions, says the integration of flexible photovoltaic energy has great potential in the transportation industry, including electric buses.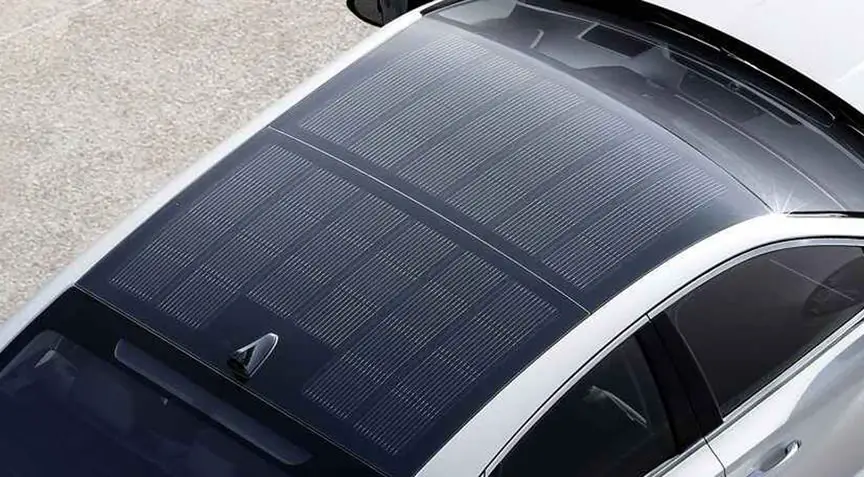 Possible applications of integrated solar panels
Combined with flexible photovoltaic energy panels, a lightweight vehicle can reduce CO2 emissions to the atmosphere by up to 890 kg and also minimize operating costs by supplying electricity for cooling systems (rather than consuming fossil fuels).
As for buses, since they have large roof surfaces, integrated photovoltaic panels can guarantee 100% of the energy needs of the HVAC system, which will be extremely beneficial with the engine off. Another application of this type of flexible photovoltaic panel is about 50 km per day, due to its low energy consumption.
These are electric bikes that can have additional range and will be self-sufficient in electricity generation during the summer months.