The Netherlands set a new record. This is the record for the longest 3D-printed bridge newly commissioned in Nijmegen (near the German border). With a length of 29 meters, it surpasses the bridge opened in 2019 in Shanghai, which is 26.3 meters long.
3D printing technology In addition to aesthetics and construction speed, it also results in safer worker safety and less raw material usage.
In addition, more durable structures can be made at lower cost. Especially since the material range continues to expand, this technology seems to be much more open to development.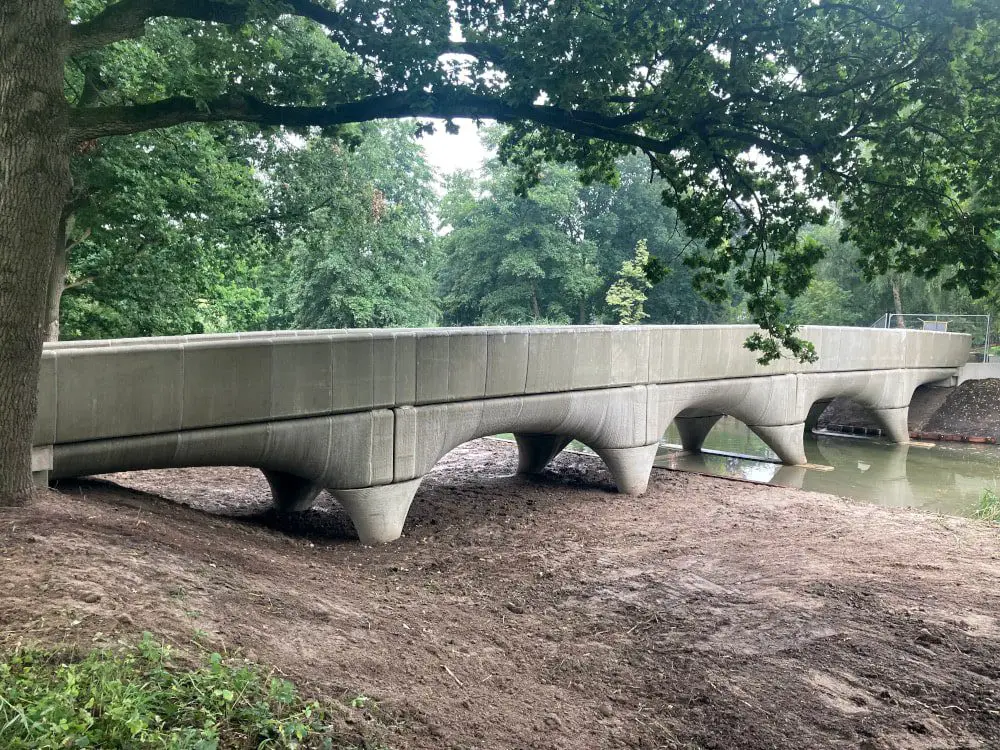 Source: bridgeproject.nl