DiskDrive is attached to the rear wheel to convert a classic bike into an electric one. In this way, you can turn your bike into an electric bike in just minutes.
Portable kit
It has been possible for a long time to transform a classic bicycle into an electric model. There are many kits to do this. Often it is necessary to replace the front wheel or add a module to assist the rear wheel which take too long and requires tools.
Skarper's DiskDrive system is completely different. Lightweight and smart, it attaches to the back of the bike and replaces the brake disc, and also slows the bike down to brake.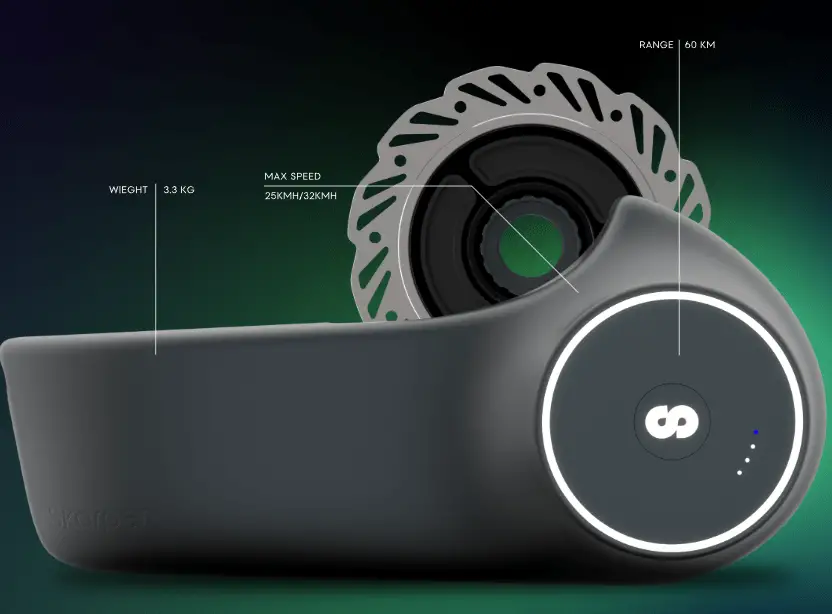 60 km range
The DiskDrive main unit is a module attached to the side of the bicycle on the rear wheel axle. It contains a 202 Wh lithium battery, 250 watt motor and other electronic components. It is possible to install the set in seconds.
It is a system that clips DiskDrive and lets you take it apart. Thus, you can detach the system, charge it or protect it against theft. The module weighs 3.3 kg and has a range of 60 km.
Image Credit: Skarper
Source: Skarper