Exceeding an altitude of 7,000 feet, the company H2FLY set a new world record with its hydrogen plane. It also earned the privilege of being the first hydrogen-powered fuel cell aircraft to fly between two commercial airports.
New Record with 7,230 feet (2,204 meters)
This is the new altitude record for a hydrogen plane. This success was achieved by the German manufacturer H2FLY on April 13. The plane also broke the record for the first flight of a hydrogen plane between two commercial airports. On 12 April, HY4 traveled 124 kilometers between Stuttgart and Friedrichshafen airports.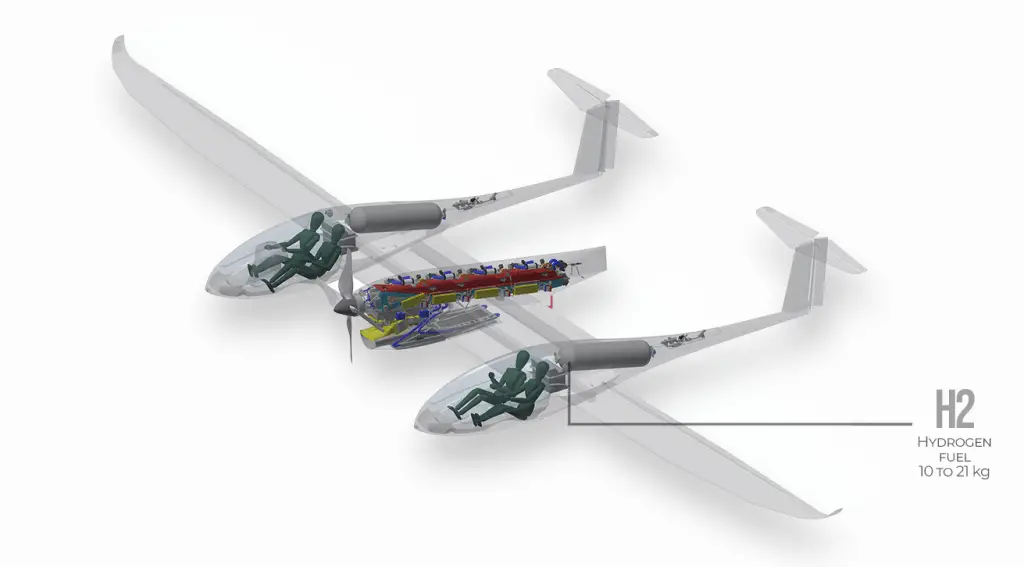 H2FLY has been working on hydrogen systems since 2015, and the HY4 aircraft first flew in 2016. The aircraft uses a hybrid system with an 80 kilowatt electric motor powered by a fuel cell. The aircraft uses hydrogen, which is held at 5,800 PSI (400 bar) and distributed to two tanks.
A 40-seat hydrogen plane in a few years
The aircraft is also equipped with lithium-ion batteries that provide additional power during peak consumption and especially during takeoff. The HY4 has a cruising speed of 145 km/h with a range that can reach 1,500 kilometers under minimum load and optimum conditions.
With this new record, the company wants to usher in the "age of zero emissions and sustainable air travel." Based on the performance of the HY4, H2FLY hopes to equip its 40-seat Dornier 328 aircraft with a hydrogen engine by 2025 at the latest.