A French technology company has made an augmented reality GPS system for motorcyclists. Thanks to the optical module equipped with augmented reality, a screen is projected in front of the driver's eyes so that he can be seen without taking his eyes off the road.
At the same time, he can connect his phone to the helmet and use messages, incoming calls and many more features.
Safer riding for motorcycle riders
The purpose of EyeLights is to increase the safety of motorcyclists. The French company has developed a head-up display called EyeRide to be integrated directly into any motorcycle helmet. When connected to a smartphone, it displays GPS or other applications such as calls and music directly in the driver's field of view.
With its tiny screen placed a few centimeters from the eye, this tiny device resembles the workings of Google Glass. The image is created via a small transparent nano Oled display with a maximum brightness of 3,000 nits.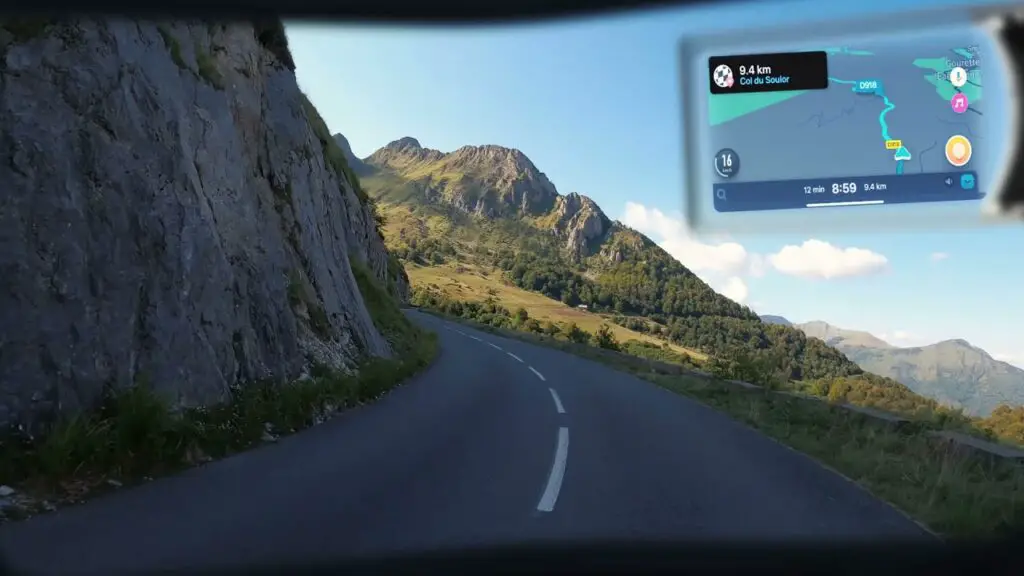 Inspired by the system in warplanes
The aim is for drivers to avoid looking at their smartphones and to prevent accidents. Inspired by head-up displays used in warplanes.
The system consists of an optical module to be fixed inside the helmet, an optical module to be attached to an external box to be attached to the side of the helmet and connected to a smartphone via Apple CarPlay or Android Auto. It comes with a headset that plugs into the jack on the external module, allowing you to make calls, talk to other drivers, and control the display by voice.
We have added the video of the product below:
EyeRide AR – Augmented Reality Video
Image Credit: EyeLights