While the future of urban mobility is slowly making its way to the sky, flying motorcycle projects are also developing rapidly. A vehicle suitable for this description has recently been launched in Japan: Xturismo 
The price is astonishing
"Flying cars", "flying taxis" and even "flying motorcycles" were concepts that belonged to the field of science fiction until recently. But they are not that distant concepts anymore.
Japan-based company ALI Technologies has launched the XTurismo Limited Edition, a flying motorcycle with dazzling features, but its price may calm your excitement: Exactly 77.7 million yen, or approximately $670,000.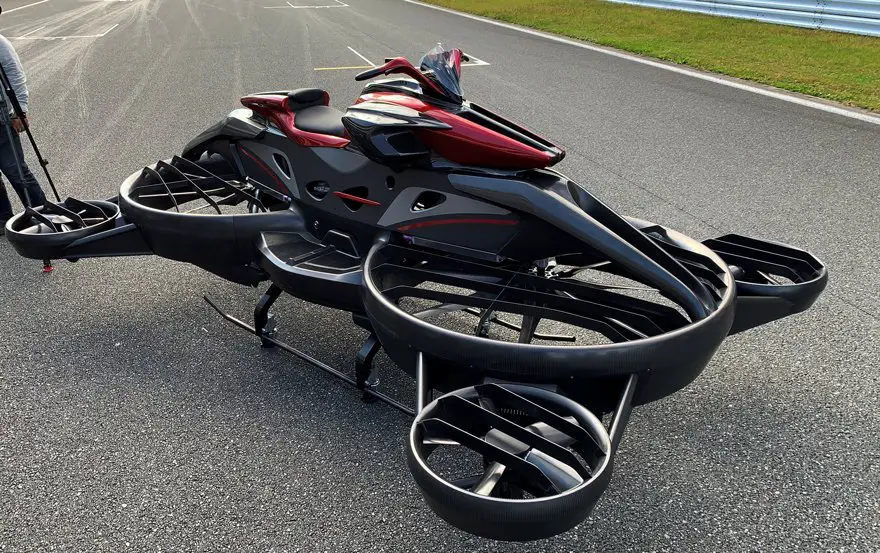 What are the features of Xturismo?
It has six propeller thrusters working with an internal combustion engine and four electric motors. Although the motorcycle weighs 300 kg, it can stay in the air for about 40 minutes and reach a speed of 100 km/h.
Image Credit : Xturismo