Starting February 8, the first Gmail users will see a new desktop design. Google Workspace customers will be the first to do so, but the announcement says the new look will become the general standard for everyone over time. In addition to minor improvements in design, the focus is primarily on the integration of other Google services.
In the future, Gmail wants to present itself as the center point when it comes to communication. The new sidebar will feature many icons alongside Gmail, Chat, Spaces, and Meet. Until now, services on the desktop can only be accessed after clicking the menu icon. With the new design, for example, pop-up notifications from Google Chat will be displayed directly in Gmail. We have shared the picture of the new feature for you on teknonel.
New design is coming for Gmail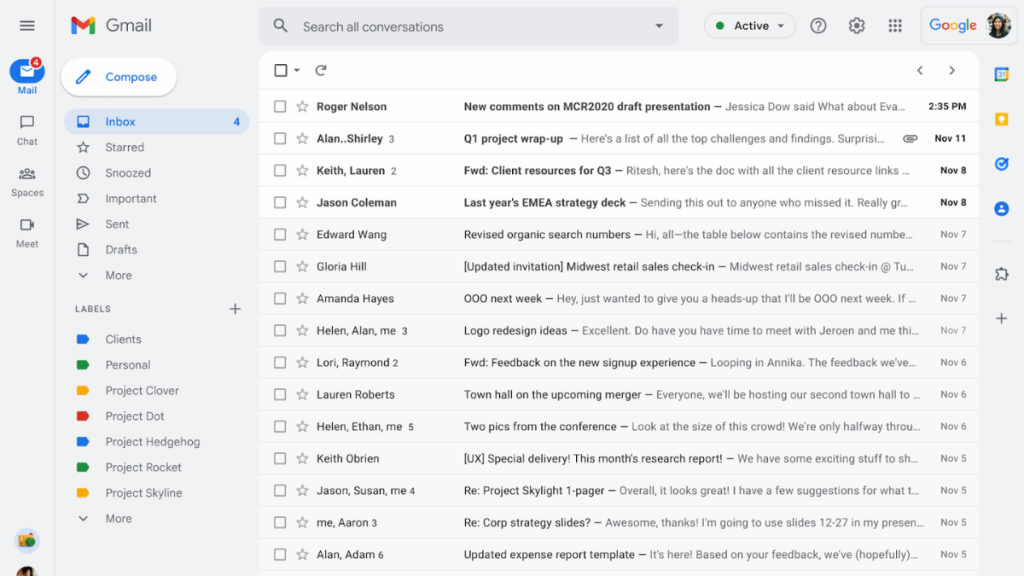 Gmail's new look will only be available to selected users. Customers who have access the following plans can use the new look: Google Workspace Business Starter, Business Standard, Business Plus, Enterprise Essentials, Enterprise Standard, Enterprise Plus, Education Fundamentals, Education Plus, Frontline, Nonprofits, G Suite Basic, and Business.