What do you do when you don't want to go out or can't go out, but want to buy something? Of course, open the delivery app, choose the goods and pay for them, and wait for the delivery staff to deliver them to your door. In parts of North Carolina and Texas, the couriers may be drones.
Israeli startup Flytrex recently said that in addition to parts of North Carolina, the service will expand to Granbury, Texas, where users can purchase food from Chili's and Maggiano's Little Italy restaurants on the Flytrex app, and drones will soon deliver takeaways Delivered straight to the backyard.
The Flytrex drone can carry up to about 3 kilograms, and users can order food such as burgers, drinks, or refill freshly used toilet paper and coffee. The drone can fly about 8.05 kilometers round-trip, typically at a speed of 51 kilometers per hour, and can deliver food to a customer's backyard in about five minutes.
When it arrives at its destination, the drone will gently land from 80 feet, even if the purchase is eggs, milkshake or ice cream, without worrying about damage or melting.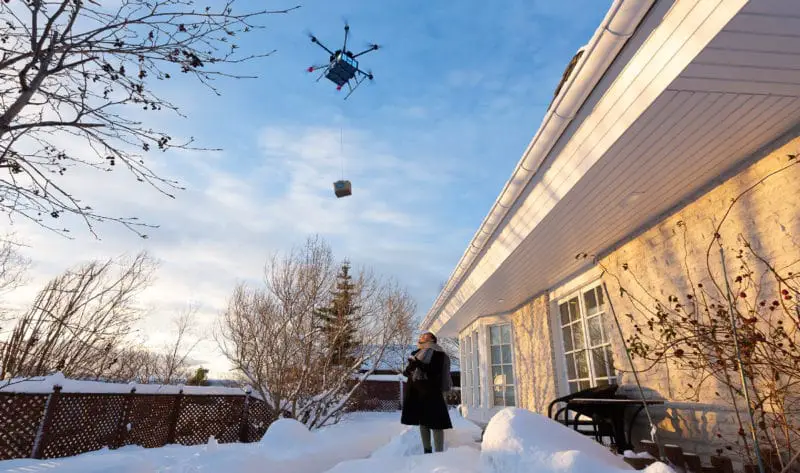 It has been tested for Quarantined residents
The Flytrex drone delivery service is being tested in North Dakota in 2021, using drones to deliver food, medicine and other items to the homes of quarantined residents during the COVID-19 pandemic.
Flytrex works closely with the FAA (Federal Aviation Administration), the DOT and other industries to safely and reliably drive commercial drones into the national airspace system, taking various measures to ensure safety, such as automatic parachutes and flight termination systems.
While the drones are fully autonomous, no one is required to fly or drop packages, safety measures are a must, and Flytrex has an FAA-certified and experienced drone operations team that oversees each mission and ensures a smooth delivery.
In addition to delivering food, Flytrex also received $40 million in November 2021 to cooperate with retailers such as Walmart to test the feasibility of drone delivery. After testing, it found that it is not only convenient, safe, affordable and environmentally friendly.
Not only Flytrex, but Amazon is also experimenting with drone Prime Air delivery. Amazon founder Jeff Bezos said in 2013 that he would achieve home delivery by drone within 4 to 5 years. The time point originally mentioned has passed, and the delivery attempt has been successful, but the business development is not as expected.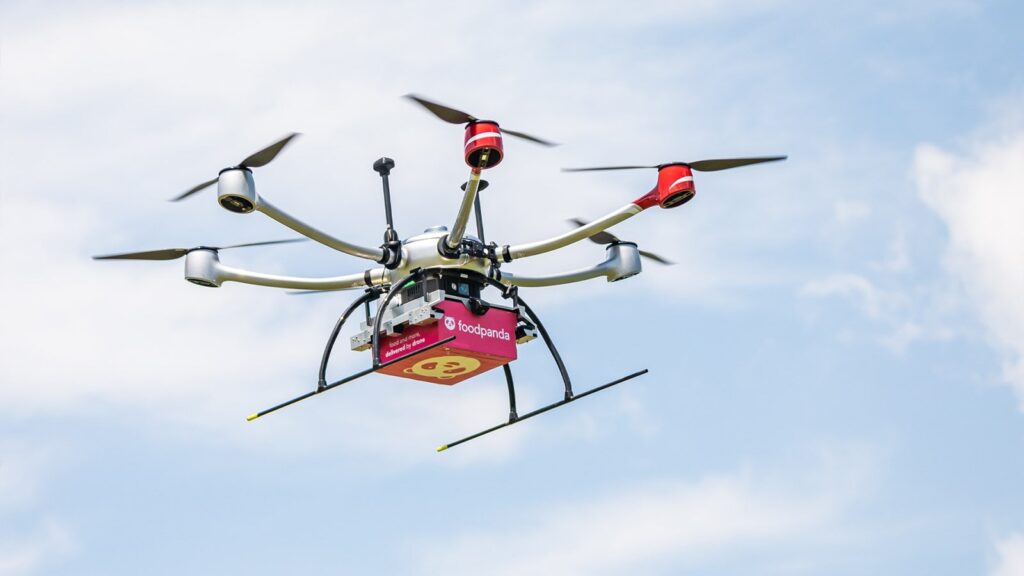 Utilizing drones for delivery is not new, and tests have proven feasible, but the increasingly advanced technology is not common these days.
Commercial drones have been so slow because of technical and safety issues, as well as complex laws and regulations. The drone pilots mentioned earlier are mostly located in less populated suburbs. After all, the risk of densely populated cities is still a bit high.
Because of this, to make drones closer to life, the load, safety, energy consumption, etc. need to be improved. Hopefully, the day we get takeout from the drone won't be too far away from us.