The 2022 GDC (Game Developers Conference) will be held in March. In the warm-up stage, Ubisoft announced a new support technology, Ubisoft Scalar, which optimizes the development process based on cloud computing.
According to Ubisoft, Scalar is not a dedicated cloud game platform, nor is it an independent game engine. It can be used as Ubisoft's self-developed game engine (Anvil and Snowdrop, etc.) to provide higher-performance cloud computing capabilities and development flexibility. Ubisoft seems that in the next stage, Scalar will be of great help to Ubisoft's developers' work upgrade and player experience upgrade.
Ubisoft describes Scalar as "cloud-native technology", and the Stockholm studio, Malmö studio, Helsinki studio, Bucharest studio and Kyiv studio are all involved in the development.
Scalar technology is not a solution to traditional technical limitations, but a service development platform that aims to establish an ideal new development framework, reduce the requirements of players' hardware devices, and use cloud-native technology to bring new possibilities to game development and player experience.
This sounds abstract, but the specific workflow or game experience, what can Scalar do, how can it help developers get their work done, and what does it mean for Ubisoft and players? When interviewing Guillemette Picard, vice president of production technology at Ubisoft, she explained the practical significance of Ubisoft Scalar based on Ubisoft's current engine and game development.
Scalar, Guillemette said, means "pushing the computational power available to engines to new heights." First of all, the development level means that Scalar can make new types or gameplay possible, which is the premise for the diversification of subsequent product gameplay and experience.
Ubisoft Scalar adopts a microservice architecture, moving from a closed model of a single-processor system to a decentralized model based on an unlimited number of machines. Games developed with new technologies can use huge computing power to achieve various breakthroughs, and the super-large world, deep simulation and environment construction that were not possible before have become a reality. From the details to the game, it may be an open world with larger space and richer content, or various gameplay interactions that were previously difficult to achieve with limited hardware performance. 
Secondly, with the support of a new generation of cloud-native technologies, online games can also accommodate more players and create a richer social experience.
In addition, Scalar is unique in that it is supported by technology, and its flexibility is also good: online games can implement patches without server maintenance, online players do not need to log out to download updates, and both developers and users have a seamless and smooth experience. As for developers, the flexibility of Scalar allows developers to develop content for different engines and platforms more uniformly, without being limited by specific hardware, regions and other factors.
Ubisoft has studios in multiple markets in Europe, Asia and the Americas. Collaborative development between studios is an important part of the daily work of many projects, and how to improve efficiency is also a long-term goal. Ubisoft Scalar can store each component and system of the traditional engine independently in the cloud, such as sound effects, physical effects and AI. One of the core design philosophies is that scale is a key differentiating feature of Scalar. Optimization is also suitable for intensive tasks and can be accessed and deployed globally to avoid double counting.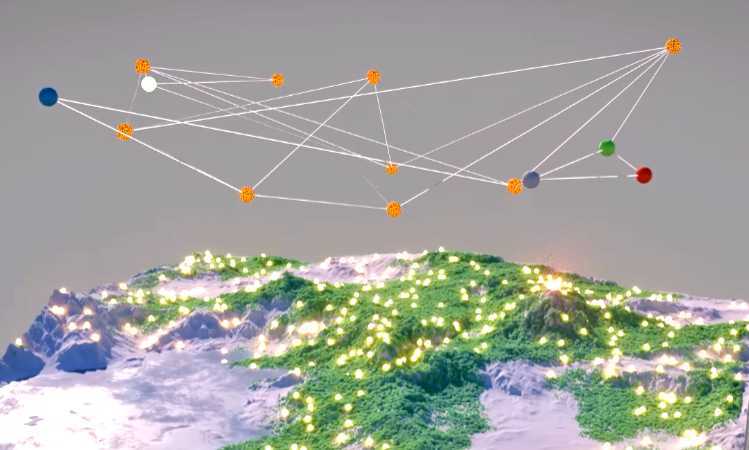 "Scalar makes Ubisoft studios more efficient to collaborate"
Ubisoft has two main self-developed engines, Anvil and Snowdrop. According to the "Ubisoft Recruitment" official account, the two are positioned differently.
Anvil is an earlier development engine, originally developed for the first generation of Assassin's Creed… It was originally designed to be able to develop all projects.

The Snowdrop design philosophy is about improving, not expanding the scope of work. The tool focuses on faster update speed and shorter compilation time, shortens data processing time, and gives developers the freedom to complete experiments and models faster; due to powerful physical rendering capabilities, there is no need to sacrifice picture quality. Snowdrop uses a unique node interface system that encourages developers to innovate, and everyone can add new features.
With the support of Scalar technology, it will be smoother for developers to add additional functions and updates in their daily work in the future.
"Scalar is a platform with various types of microservices, and the microservices are independent of each other. Developers can make changes to the current content in real time without affecting the existing content of the product and other microservices. These changes are also instantly visible to each other among developers." Guillemette said . "No matter which studio or team in the world, Scalar makes Ubisoft studios more efficient to collaborate, which is a breakthrough improvement for developers."