Meta brings a new twist to Facebook News Feed, offering "News Feed Preferences" to help users express themselves and interact with family, friends and communities.
In addition to the latest updates from friends, societies, and fan pages, Facebook recommends content from creators and communities that it has yet to discover. Using machine learning, the News Feed will display customized content tailored to each individual.
How to Change News Feed Options?
Starting today, Facebook will launch a more customized "News Feed Preferences", allowing users to customize the content displayed in Facebook News Feed.
Users can click the [Show More] or [Show Less] option on posts from friends and communities, or on Facebook-recommended content and ads, and "Show More" will increase the ranking of this post and related content Fraction,
Conversely, "less display" will reduce the ranking score of the content, and the direct feedback will be integrated into the ranking of news feeds, making the AI system more intelligent and responsive.
In the future, Facebook will periodically display relevant content to collect users' preferences for content; users can also post messages in advertisements, friends, and following groups.
By clicking on the 3 dots at the top right of the post, the "Show more" and "Show less" options will appear to give proactive feedback. Additionally, the feature will be tested at Reels in the coming weeks.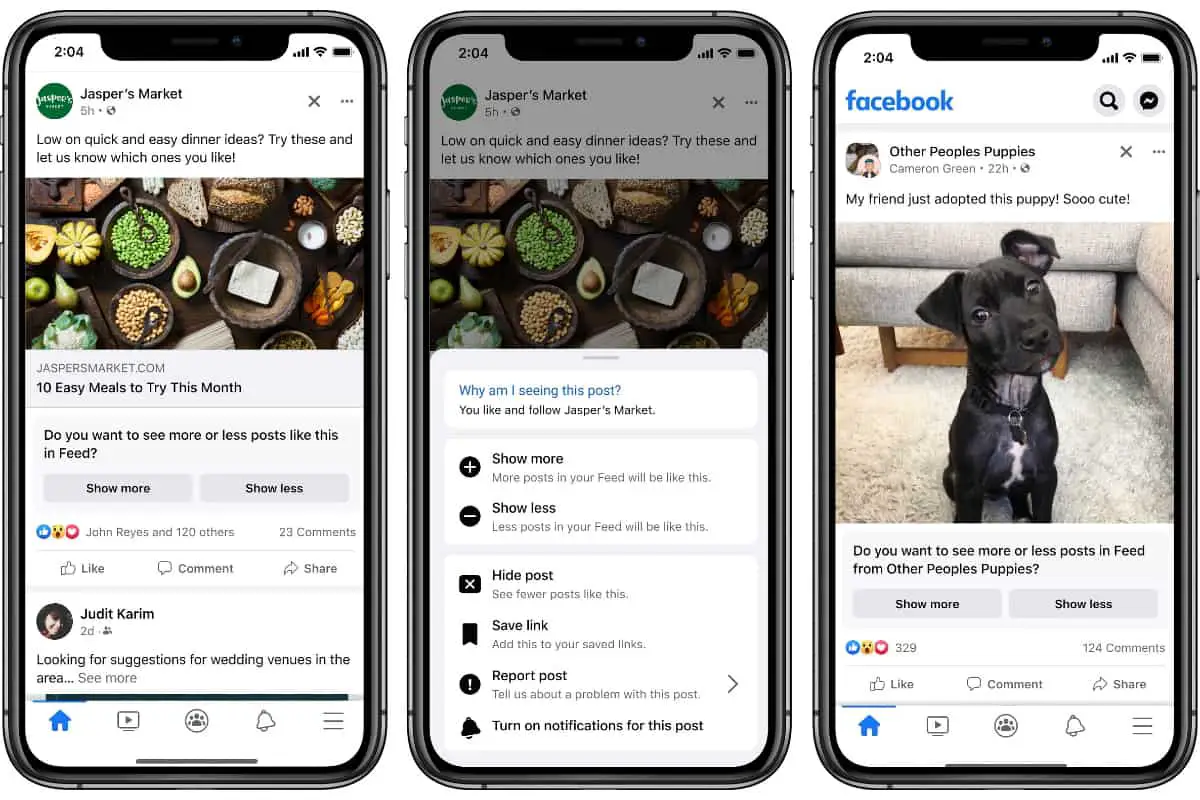 Meta will also continue to update the "News Feed Preferences" feature, allowing users to choose their family and friends,
The frequency of content posted by societies, fan pages and public figures is set through the ranking options in News Feed Preferences, including "pause tracking", "unfollowing", "re-following", etc.