The Slim Actuator Sound Solution designed by LG is quite light unlike conventional speakers. While traditional speakers are large and heavy due to components such as voice coil, cone and magnet, the Slim Actuator Sound Solution is extremely thin and light thanks to LG Display's film-type exciter technology.
This 2.5 mm thick vibrating membrane is expected to be integrated into cars in the near future to achieve precise and powerful sound while saving space and reducing weight at the same time.
This new loudspeaker, with its compact size and innovative aspects, eliminates the deviation in sound quality for the occupants inside the vehicle while allowing it to be attached to various parts of the vehicle such as the instrument panel, headliner, pillars and headrests.
The built-in nature of the device not only allows the speaker grilles to be removed, but also improves space efficiency by freeing up the space occupied by in-car speakers without sacrificing sound quality.
Called the Slim Actuator Sound Solution, the technology relies on a vibrating membrane. It is possible to integrate it into any surface of the cabinet. LG claims it can deliver an immersive 3D audio experience that's just as good as a traditional speaker system.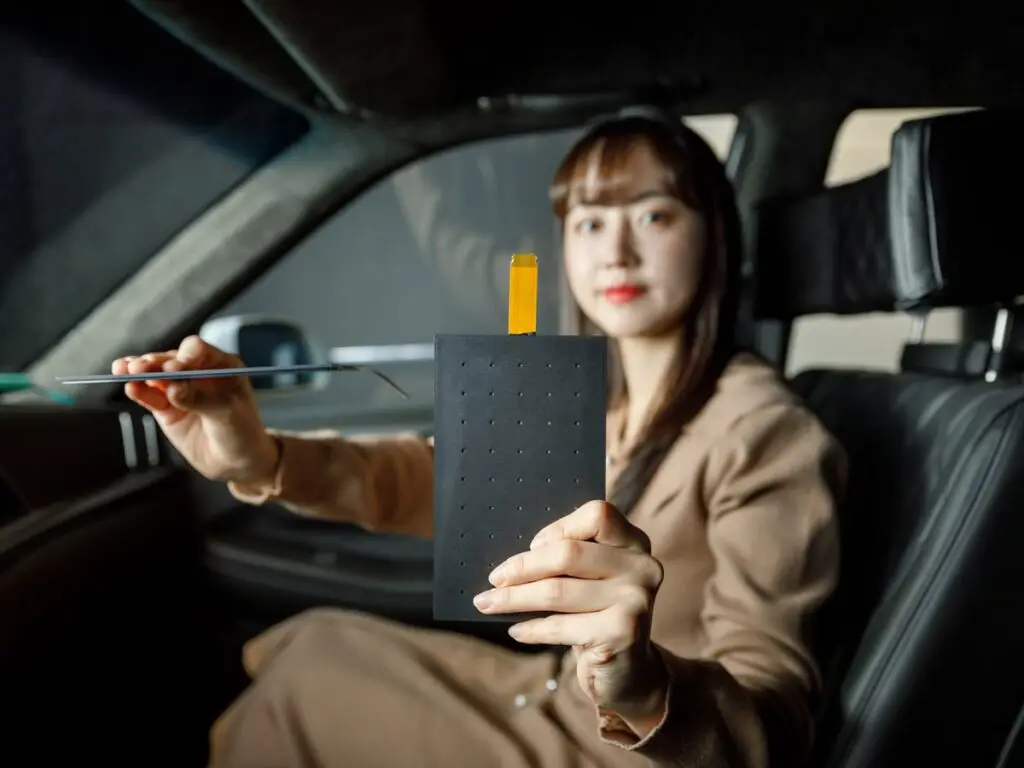 It will offer vehicles more usable space and lightness.
LG draws a successful graph in this area by thinning the technologies used in daily life with products such as the bendable thin screen, which it has previously made. The thin speaker that LG made this time; It measures 150 x 90 mm and most importantly is only 2.5 mm thick. At just 40 grams in weight, the speakers are light as a feather.
These slim speakers are just the size of a passport. With these figures, it is 70 percent lighter in weight than standard car speakers and 90 percent thinner in thickness.