South Korean media BusinessKorea reported that Samsung's wearable walking assist robot GEMS Hip is expected to be released as early as December.
Samsung is very cautious as it sees the GEMS series as the mainstay of its robotics commercialization portfolio, which will be launched in regions such as South Korea and the U.S. where demand for wearable robots is growing.
Samsung also plans to introduce two GEMS hips, one for sports and one for medical use.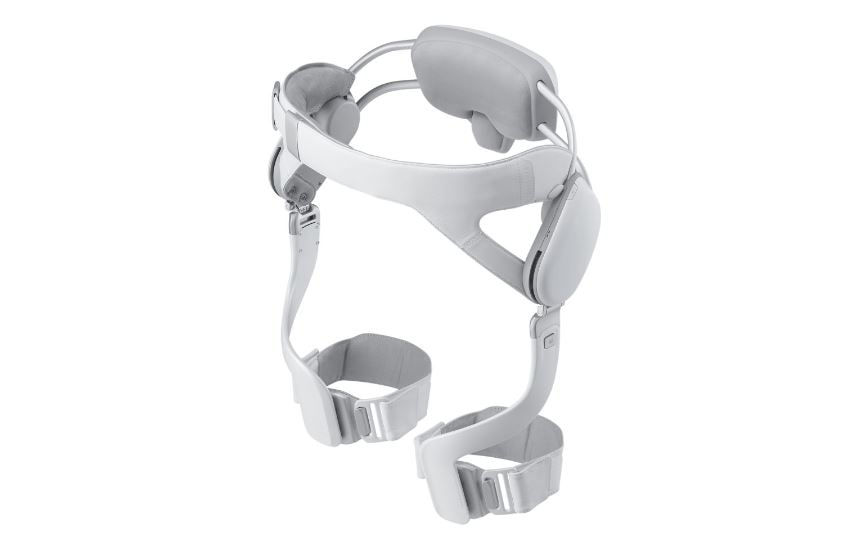 Samsung GEMS Hip design and commercialization review has been completed and detailed specifications have been finalized.
Samsung is considering a mass-production version, with an initial batch of 50,000 units said to be available. The correct yield will be determined based on market changes.
The main components of GEMS Hip are provided by South Korean companies, and Intops is responsible for the final assembly.
Intops is a supplier of components for networking and communications equipment, as well as medical devices and robotics.
Intops will source components from partners and provide work related to production, assembly and after-sales services.
At this stage, the relevant partners have also completed the supply and technical development of the initial components of GEMS Hip, and delivered according to Samsung's schedule.
Samsung promotes a series of robotics products, including Samsung Bot Handy, a household robot, Samsung Bot Eye, a multi-purpose robot, AI avatars, Samsung bot Serving, a food delivery robot, Samsung Bot Guide, a customer service robot, and GEMS Hip, a wearable walking assistance robot.
Samsung also filed a report with the U.S. Food and Drug Administration (FDA) in April on GEMS Hip as a hip-worn product.
The market expects that the full mass production of Samsung GEMS Hip may be in the second half of 2023. Wearable products seem to be getting lots of attention in recent years.