A webcam is an indispensable part of a streamer's arsenal. Often, streams that include a camera tend to be more popular.
Essentially, it helps viewers perceive content as something unique at first glance, rather than just gameplay footage. Additionally, it enables a better connection between the streamer and their audience. Researches showed that streamers with a webcamera can get much more viewers than the ones without face-cam, especially female streamers can get lots of viewers. 
That said, we're going to look at some of the most outstanding webcams you can get right now, as well as see which is the best webcam for streaming!
---
Table of Contents
---
1. LOGITECH STREAMCAM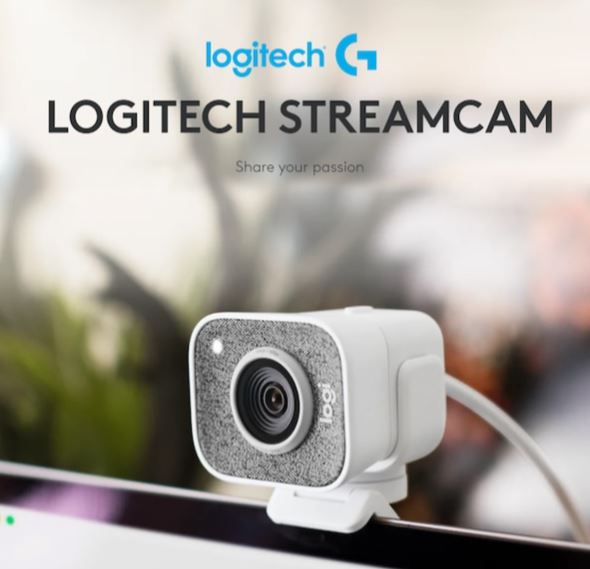 Current Best Price on Amazon: $112.00
Logitech's streamcam was designed specifically for streaming video. It also films in 1080p (1920×1080 pixels) but with 60 frames per second, which significantly improves fluidity compared to the C920. Note that you will need a USB-C port to connect it.
This streamcam has auto focus with smart exposure, there is AI for face recognition with a 78 degree field of view, it's a great webcam to start streaming on Twitch.
Price History on Amazon
| Months | Lowest Price on Amazon |
| --- | --- |
| Nov 2022 | $96.99 |
| Dec 2022 | $94.80 |
| Jan 2023 | $93.99 |
| Feb 2023 | $96.00 |
| Mar 2023 | $126.86 |
| Apr 2023 | |
LOGITECH STREAMCAM
---
2. Elgato Facecam – 1080p60 Camera
Current Best Price on Amazon: $129.99
Pros
Easy setup
Configuration data can be stored IN the camera (if used on multiple computers, for example)
true 1080p60
pleasantly large housing
Cons
Image quality is far behind system cameras, compare Sony ZV-E10 or similar (see photo)
The whole image is sharp, no bokeh possible (or at least blur the background)
Despite the large sensor, problems with less Light
The very high price
Price History on Amazon
| Months | Lowest Price on Amazon |
| --- | --- |
| Nov 2022 | $139.99 |
| Dec 2022 | $139.99 |
| Jan 2023 | $149.99 |
| Feb 2023 | $127.99 |
| Mar 2023 | $129.99 |
| Apr 2023 | |
Elgato Facecam
---
3. LOGITECH BRIO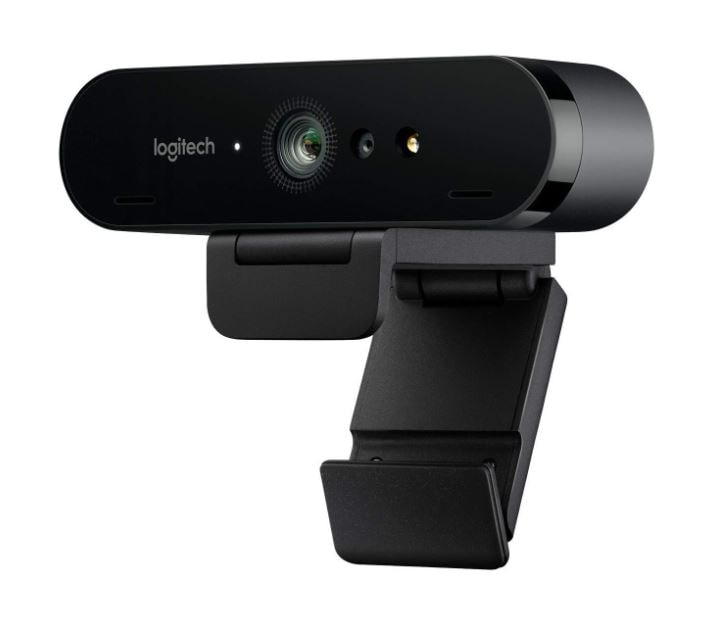 Current Best Price on Amazon: -8%  $137.60
Another Logitech presented, but the brand is well ahead of other competitors. The Logitech Brio Webcam is the best webcam on the market for streaming. She films with a maximum resolution of 4K but it is useless for the moment since Twitch does not allow 4K. We can especially film with the 1080p/60 fps resolution which has a very good quality.
The major advantage over the Streamcam is that it has a wider angle (90° FOV), which allows for much more scenery.
---
4. LOGITECH C920 HD PRO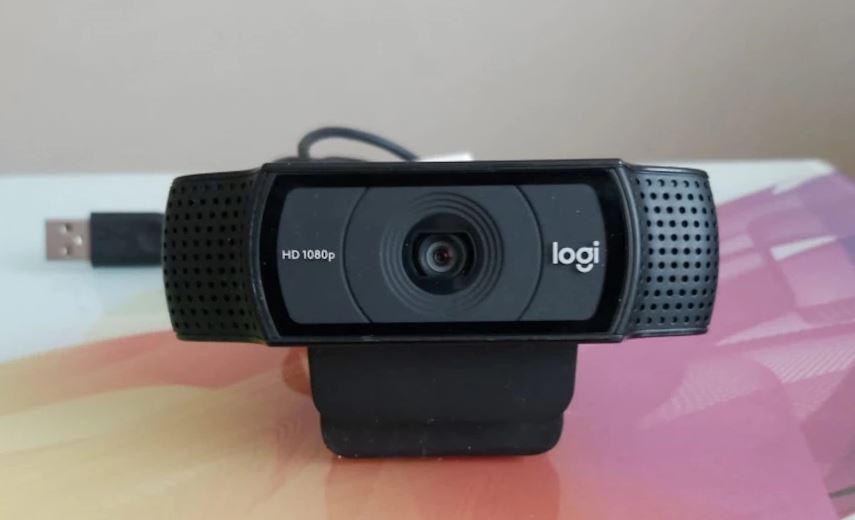 Current Best Price on Amazon: $64.75
The Logitech C920 HD PRO will be the entry level to be able to stream. No need to take a camera below 1080p resolution as the quality will be poor. This one is a budget friendly solid choice for streaming if you provide a good lighting. Indeed, in the dark or low light, the C920 is really not terrible but still need that light adjustment. 
The field of view is 78°, which is the minimum. Important information is that it films in 30 frames per second (fps) maximum. This means that if you are streaming games at 60 fps, the difference in webcam detail in movement will be noticeable to your viewers.
---
5. Razer Kiyo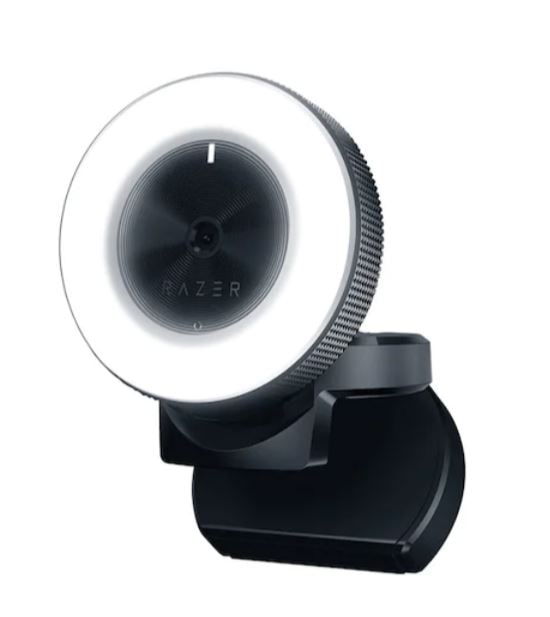 Current Best Price on Amazon: $69.00
Chances are you won't have an elaborate lighting system like some of the more popular streamers.
While you can rely on the low-light correction features of high-end cameras like the Logitech C922x, adding even minor lighting to your streams can make all the difference.
Razer answers that need with its all-new Kiyo webcam – presenting an attractive alternative to Logitech's renowned options.
According to Razer, this is the world's first desktop webcam with multi-level ring lighting.
The Kiyo features a sleek circular design with twelve ring-shaped white LED lights around the lens.
The lights are adjustable with 12 different settings depending on the level of brightness desired.
Streaming is smooth at 720p (60fps) and 1080p (30fps) like on the C922, giving you stable, crisp performance at both resolutions. A detachable desktop stand is included so you can find your optimal angle.
While developing this camera, Razer actively solicited input and feedback from Twitch, YouTube streamers. It is therefore one of the few on the market to have been designed specifically for your needs.
---
Conclusion
All things considered, we've concluded that the best budget friendly streaming webcam is actually the third camera on this list, the Logitech HD Pro C920 .
So where exactly does this webcam clearly stand above the competition?
First and foremost, it truly offers the best value for money. Even though its official price on the Logitech site is $90, you can get it for roughly half that price on Amazon and various other sellers. This brings the affordable high quality webcam to a mid-range price.
As for the real stuff, what does it do better than other webcams?
Almost all. It can record at 1080p, and while that's not a critical factor for streamers, it does make the camera more upgradable and useful for vlogging or doing any other type of video. Besides the resolution itself, it uses a premium lens made by Carl Zeiss, reliable and responsive autofocus, and unprecedented precision in low-light correction effects.
It even ridicules every other webcam in terms of audio, as it includes a very good stereo microphone. Now, while some of these features aren't quite as important, as we've indicated in our little guide above, keep in mind that you'll be getting all of this at an incredibly low price – for a device of this level.