Ambience sound is an essential element of video games. It caries the gaming experience to another level with immersive realistic sounds.
Gaming or listening to music, gaming headsets represent in this spirit an almost obligatory equipment for all gaming enthusiasts. We present our selection of the best gaming headsets as well as a comparison, which will help you choose according to your budget and your expectations.
---
Table of Contents
---
A quick methodological point: we have sought, within each range, the best quality-price ratios, while relying on trusted manufacturers and the examination of selection criteria.
The information has been collected on the basis of technical characteristics, consumer reviews and our own tests; our analysis is therefore intended to be both complete and impartial. You may check the pros and cons of all headsets in addition to the main specs. If you want to increase your budget to $50 for a better headset, we highly recommend you to take a look at our 5 best wired gaming headsets under $50 list as well.
We have update the prices and price history tables. We highly recommend buyers to check the price tables before buying any headsets as we notice a price increase from November on the contrary…
---
1. HyperX Cloud Stinger Gaming Headset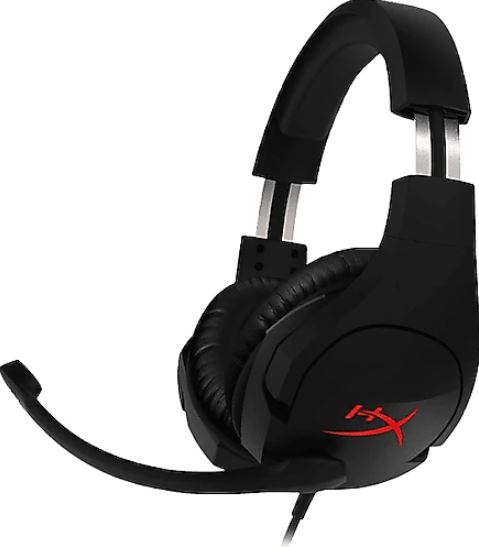 HyperX Cloud Stringer is a decent headset with high technical characteristics. What is Its most compelling asset? We can say its comfort, which certainly makes the reputation of the manufacturer as much as the seriousness brought to the manufacture. If the sound quality convinces us when listening, it is however perfectible for the microphone. Note that it would have been nice to have this headset on other consoles, such as the Xbox One or the Nintendo Switch, being limited in this version to the computer and the PS4.
Pros
Audio quality is surprisingly good all-around, for music, movies, gaming, and Zoom meetings
Flip-to-mute mic is clear and captures audio decently
Comfortable design
Onboard controls are intuitively laid out
Lightweight and comfortable to use all day
Subtle look is suitable for an office environment
USB-C connector charges the headset quickly
Cons
NGenuity software is Windows-only so limits the usefulness of the headset
Wired only
Software leaves a lot to be desired
USB dongle required so it will take up a USB port
Limited to 16-bit 48khz audio
No EQ to adjust audio
Limited compatibility (PS4 / PC)
Slightly robotic voice for the microphone
HyperX Cloud Stinger 2 specs
| | |
| --- | --- |
|   | HyperX Cloud Stinger 2 |
| Drivers | 50mm neodymium magnet |
| Form factor | Over ear, closed back |
| Frequency response | 10Hz – 28kHz |
| Frame material | Plastic |
| Ear cushion material | Memory foam with leatherette cover |
| Microphone | Bi-directional, noise-cancelling condenser microphone / Flip to mute |
| Weight | 0.6 pounds |
| Wireless | No |
| Connections | 3.5mm (splitter included) |
| Surround sound | Virtual (DTS Headphone:X) |
| Platform support | PC, Nintendo Switch, Xbox Series X/S, PlayStation 5, PlayStation 4, Xbox One |
| Average price | $45 |
Current Best Price on Amazon: $29.99
Price History on Amazon
| Months | Lowest Price on Amazon |
| --- | --- |
| July 2022 | $31.99 |
| Aug 2022 | $29.99 |
| Sep 2022 | $24.99 |
| Oct 2022 | $29.99 |
| Nov 2022 | $24.99 |
| Dec 2022 | $19.00 |
| Jan 2023 | $34.99 |
| Feb 2023 | $34.99 |
| Mar 2023 | $29.99 |
HyperX Cloud Stinger
---
2. SENZER SG500 Surround Sound Pro Gaming Headset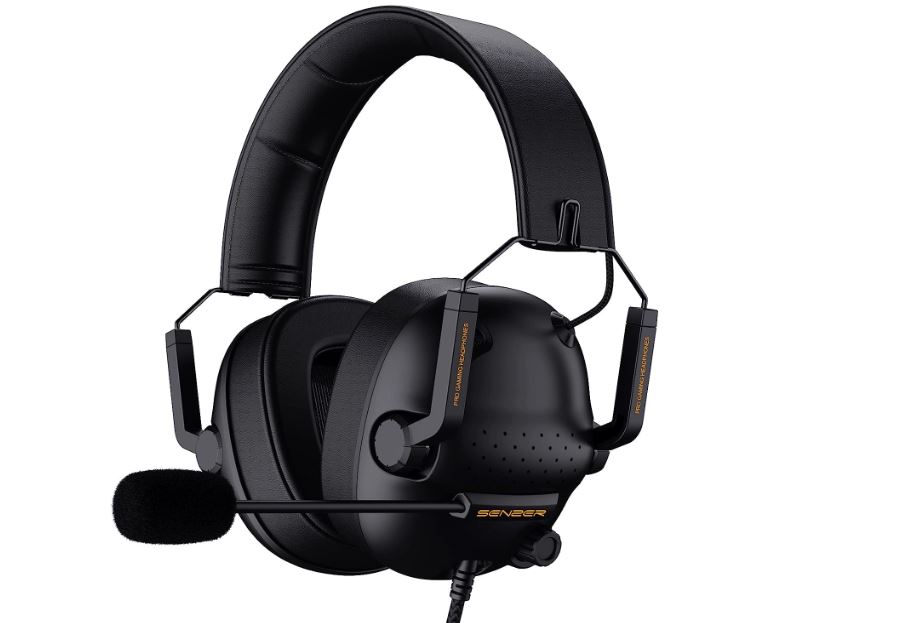 Pros
Lightweight and portable
Extremely Comfortable
Cool design (they look like pilot headphones)
Simple plug in and play (one cord)
Decent sound quality and bass
Cons
Mic quality not that good
Noise cancellation
Microphone build quality
Current Best Price on Amazon: $29.99
Price History on Amazon
| Months | Lowest Price on Amazon |
| --- | --- |
| July 2022 | $31.99 |
| Aug 2022 | $29.99 |
| Sep 2022 | $29.99 |
| Oct 2022 | $29.99 |
| Nov 2022 | $23.99 |
| Dec 2022 | $23.99 |
| Jan 2023 | $23.99 |
| Feb 2023 | $23.99 |
| Mar 2023 | $23.99 |
SENZER SG500
---
3. Razer Kraken Gaming Headset

Razer wants to be a bit like the premium brand for gamers, especially regarding peripherals. The Razer Kraken headset is one of the must-have products, and is the reference most highlighted by the manufacturer, regarding headsets.
The headband is covered in mesh , a well-ventilated fabric that improves comfort during long periods of play, while offering better hold on the head. It is effective for giving an impressive side to action games, adventure games, racing games or even movies. We get our eardrums shake sympathetically at the slightest explosion. On the other hand, it is totally ineffective for pinpointing the exact source of a shot or the sound of footsteps. Same thing with music.
Pros
Comfortable enough to wear all day
sound quality is decent
separate volume knob on the headphones is convenient sometimes
Good build.
Precise bass.
Retractable microphone.
Cons
Too much bass.
Friction noises related to the cable.
Not suitable for expert/advanced use
Current Best Price on Amazon: $36.56
Amazon Price History Table
| Months | Lowest Price on Amazon |
| --- | --- |
| July 2022 | $39.99 |
| Aug 2022 | $44.99 |
| Sep 2022 | $33.99 |
| Oct 2022 | $39.99 |
| Nov 2022 | $39.99 |
| Dec 2022 | $39.99 |
| Jan 2023 | $39.99 |
| Feb 2023 | $36.56 |
| Mar 2023 | $36.56 |
Razer Kraken
---
4. EKSA E900 Gaming Headset with Microphone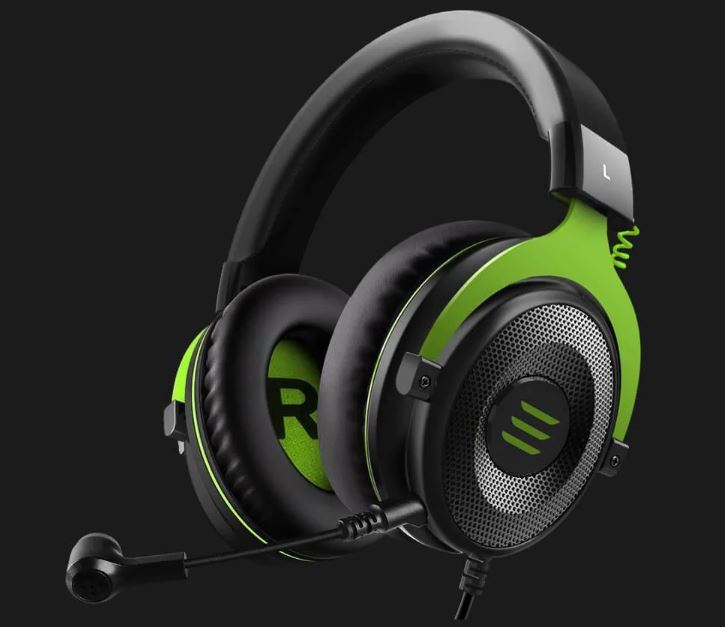 EKSA E900 Gaming Headset is actually one of the best price/performance headset in $30 price range.  The headset is compatible with many platforms such as PS4, Xbox One or PC. The extra-soft leatherette ear pads ensure maximum comfort, while the noise-cancelling microphone ensures clear intelligibility among teammates. E900 gaming headset comes with a 3.5mm audio jack that allows you to connect with countless devices.
Pros
Good comfort with soft cushion and pads
Long time wearing comfort.
Light in weight so can be used for hours together
Cons
Noise Cancellation Is not the best in the price range.
Headset Volume is a bit lower compared to other headsets in the competition
Specs
● Interface tpye: 3.5mm cable
● Driver diameter: 50mm
● Audio Control: In-line
● Sound: Stereo Sound
● Sensitivity: 118±3dB
● Micphone type: Pluggable Noise Cancelling
● Earpads: High quality padded ear cushions
Current Best Price on Amazon: $34.99
Amazon Price History Table
| Months | Lowest Price on Amazon |
| --- | --- |
| July 2022 | $26.99 |
| Aug 2022 | $32.99 |
| Sep 2022 | $26.39 |
| Oct 2022 | $27.99 |
| Nov 2022 | $26.39 |
| Dec 2022 | $26.39* so far |
EKSA E900
---
5. NUBWO G06 Wireless Gaming Headset with Microphone
NUBWO G06 Wireless Gaming Headset is one of the best seller gaming headset on Amazon. This headset can be used as wireless and wired. This is the only wireless headset in our list so far. If you are looking for a cheap gaming headset with good ergonomics and a usable microphone for your switch or console, then you should take a look at the NUBWO headset. We have already tested this product and wrote a detailed review of Nubwo G06 headset. 
Pros
Comes with a 50mm driver and 2 double chamber drivers
Many features
Great battery life
Wired and Wireless options
Good Bluetooth connection quality
Cons
Mono channel mic
Padding is not memory foam as advertised
A bit heavy
Some connection issues due to 2.4 GHz channel
Specs
Specifications:
Brand: NUBWO
Model: G06
Type: Headphones
Color: Black
Speaker Diameter: Φ 50mm
Frequency Range: 20~20KHz
Working Range: 10m
Play Time: 17h
Battery: 3.7V / 1500mA
Charging Time: 4 hours
Power: 50mW
Package Size: Approx. 20.3 * 19.8 * 10.7cm
Package Weight: Approx. 481g
Current Best Price on Amazon: $49.99 -44%
Amazon Price History Table
| Months | Lowest Price on Amazon |
| --- | --- |
| July 2022 | $39.99 |
| Aug 2022 | $44.99 |
| Sep 2022 | $39.99 |
| Oct 2022 | $31.35 |
| Nov 2022 | $44.99 |
| Dec 2022 | $49.99* so far |
NUBWO G06
---
6- EKSA E3000 Superior Stereo Sound Wired Gaming Headset
Currently At $29.99 Rating: 8.7/10
EKSA E3000 Superior gaming headset is the cheapest product on our list. For little amount of money, you get a great technology here, which is particularly impressive due to the brute sound. The manufacturer's goal was to create an immersive gaming experience. If you we talk about price-performance, this headset must be the number 1 on the list.
The 50mm over-ear speakers offer clear highs and almost shockingly powerful bass in this price range, which can also compete with the more expensive models.
The frequency range from 20 Hz to 20 kHz is covered and thus ensures a comprehensive sound profile that leaves nothing to be desired.
In addition, the E900 gaming headset can be used to precisely identify and hear the location of various sounds in a game.
Whether kicks, voices or enemy shots – the player knows from which direction the opponent is coming.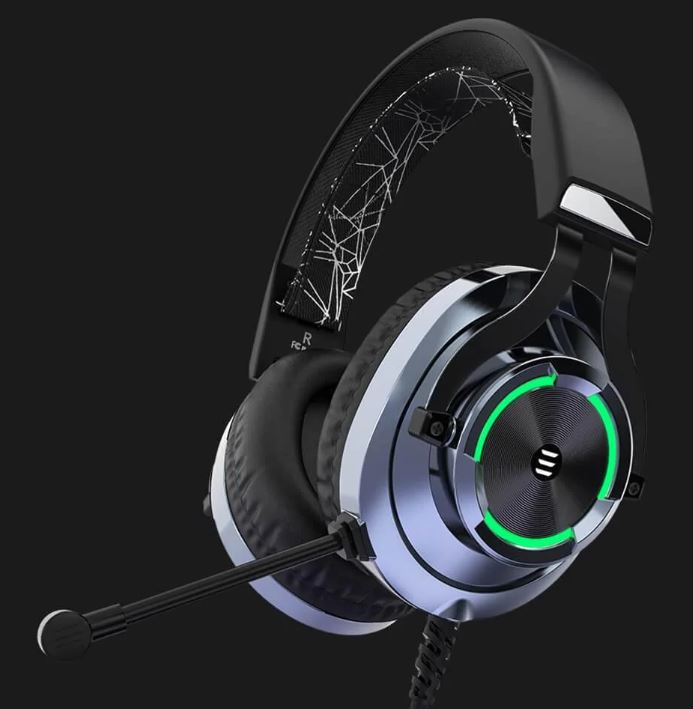 Pros
Good sound quality
Fairly good noise isolation
Great Price-performance
The microphone works well on many PC software
Cons
RGB LED lights cannot be customized
Microphone Extension movement is a bit "mushy."
Specs:
● Driver diameter: 50mm
● Headset Cable: 3.5mm audio cable
● Audio Controls: In-line
● Cable length: 2.2M/7.22 ft
● Frequency range: 20Hz-20KHz
● Mic sensitivity: -36dB +/- 1dB
● Sound effect: Surround Sound
Use coupon code 15EKSA to get %15 discount on eksa website. link is below. The code is limited and may end soon. 
Price on Eksa official website: $29.99 – Amazon: $29.99
Amazon Price History Table
| Months | Lowest Price on Amazon |
| --- | --- |
| July 2022 | $29.99 |
| Aug 2022 | $29.99 |
| Sep 2022 | $29.99 |
| Oct 2022 | $15.99 |
| Nov 2022 | $29.99 |
| Dec 2022 | $29.99* so far |
EKSA E3000
---
Conclusion
In our gaming headset under 30 dollars list, we tried to gather all information from users reviews and our own tests to make a real trustable list. We will be updating the list every week to get the latest sales and prices. If you want to buy a bit more expensive headsets, we highly recommend you to check out our Best wired gaming headset list as well. There are some must-have specifications such as ANC technology in gaming headsets and headphones that you need to consider checking beforehand.  Active noise cancellation technology is also a very important element of gaming headsets in recent years. 
---
Gaming headset up to $30 Guide: What do you have to consider when buying?
Compatibility and connections: When choosing a gaming headset up to 30 euros, you have to pay attention to the compatibility and the existing connections. Normally, the headset is suitable for all 3.5mm interface devices (standard headphone jack). This means that all current devices that have a 3.5mm jack connection can be connected. A corresponding adapter is required to connect to older platforms, such as an old Xbox One or a PS3.
Ergonomics: Since gamers generally gamble for many hours, gaming headsets up to 30 euros must have an ergonomic fit. This includes adjustable and padded headbands as well as soft ear pads so that the headphones remain comfortable even during intensive use.
Weight: The weight also plays a relevant role in ergonomics. If the gaming headset is up to 30 euros too heavy, the wearing comfort is significantly reduced in the long run. The headset should therefore not weigh more than 400g.
Headphones: A gaming headset up to 30, which delivers a virtual 3D sound, provides optimal sound so that the sound is reproduced from all directions. In addition to immersive surround sound, the gaming headset should also reproduce the bass clearly. An over-ear model is recommended as the design of the headphones, as this is the best way to eliminate background noise.
Microphone: Noise canceling is essential for the microphone, which filters out background noise and ensures that the voice is transmitted cleanly. This is particularly relevant for games where you play and communicate with teammates online. It is also important that the position of the microphone can be adjusted individually. The mute function is essential for gamers to immediately mute the microphone if necessary. An integrated volume control on the microphone is also recommended.
Lighting: Lighting on the gaming headset is not a must, but it is beneficial for the gaming experience. Models are available with single-color or several colored LEDs, which support the gaming atmosphere with inspiring RGB color gradients.
Design: A gaming headset under $30 is characterized by design elements that are based on the aesthetics of computer games. Stylish, striking looks in the typical over-ear design are dominant.
Price: The acquisition costs for a gaming headset under 30 euros are of course right there. In view of the low price, however, you have to make some compromises in terms of sound and voice reproduction as well as wearing comfort.