After presenting a first haptic glove, the start-up HaptX decided to develop an exoskeleton. The goal? Make the user feel virtual reality in their whole body with unprecedented realism.
An exoskeleton for virtual reality
In recent years, exoskeletons have been at the heart of several projects in many fields of application . These include the exoskeleton capable of making humans twenty times stronger , the one helping children suffering from cerebral palsy or the one capable of stopping bullets instantly. As Tech News Inc explains in an article on February 24, 2022, the company HaptX is currently developing a completely different kind of exoskeleton for use in virtual reality .
In 2017, HaptX unveiled a first haptic glove: the HaptX Glove . For its creators, it was a question of going much further than the gloves already available on the market, the latter allowing a simple sensation of vibration. Indeed, the HaptX haptic glove gives the possibility of feeling different textures and shapes , but also a range of sensations related to hardness and temperature.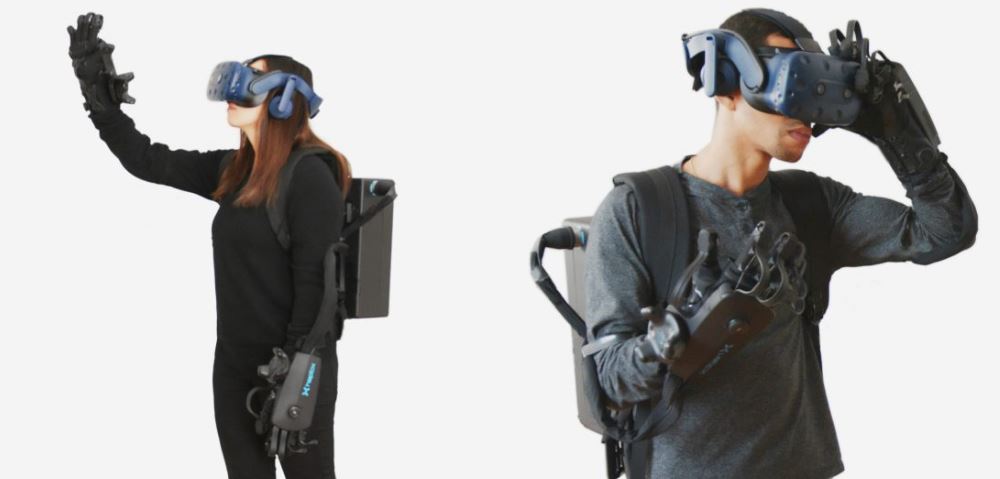 A possible launch in 2024
The HaptX robotic exoskeleton currently in the works is a type of haptic suit connected to a movement platform. In addition, the start-up wishes to associate its own micro-fluid technology with it. The aim is, among other things, to make the user feel the shape, the texture or even the weight of a virtual object. In short, it is a true extension of the HaptX Glove to the entire body.
In 2020, the National Science Foundation (NSF) (a United States government agency supporting research) released the sum of 1.5 million dollars to help the development of this exoskeleton. However, this combination promising a realistic haptic feedback on the whole body is not for now. For now, HaptX is banking on a 2024 launch if development goes as planned.
In 2021, HaptX offered a new version of its glove: the HaptX Gloves DK2 . With 133 tactile feedback points per hand , these gloves are specially designed for simulation, industrial design and robotics professionals. This is the strongest force feedback (over 18 kg) and the most accurate motion tracking on the haptic glove market.
Image Credit: Haptx