In Construction Simulator 2022, players can either choose to play the main game campaign jobs or select a job from the side contract section. But before selecting a job, there are some important key points that new players needs to pay attention.
---
Table of Contents
---
Job Offers and Jobs Window
Construction Simulator comes with a main story that allows players to learn the basic game mechanics, get familiar with the vehicles and tools. In this case, we highly recommend new players to finish the first tutorial and following by main campaign. Here is a few steps to get you your first job:
Press J to bring up the contracts window.
Go to the Offers tab
Under the Offers, you will have Campaign and side Contracts
You can Start your first job "The Rough Start" which is also a tutorial
The more campaign jobs you finish, the more side quest you'll get.
Initially, You will have only 1 side contract which is the "Road"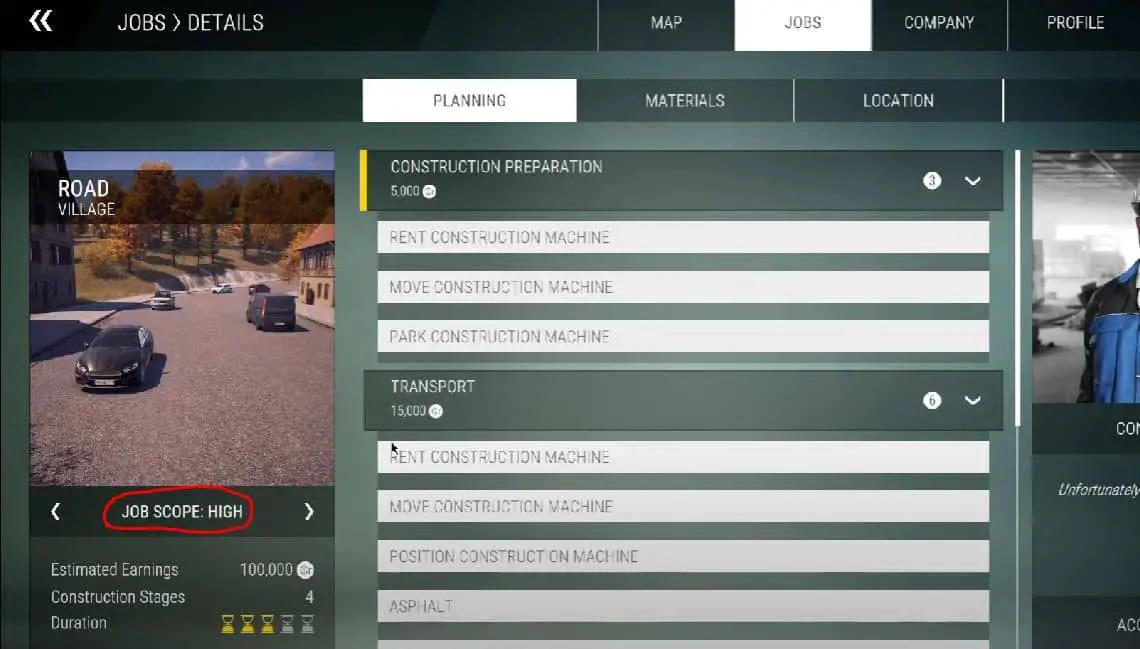 ---
Contract options and Details
The game actually makes it easy to understand when it comes to gameplay. But there are some things you need to know before accepting a side contract. 
Job Scope
Job scope is the difficulty of the contract. You will have 3 options to choose by sliding it to right or left. High job scope will increase the earnings from the contract. The difference between Job Scope: High and Job Scope: Low in my experience was the number of tasks. The high option obviously give much more money but at the same time consumes more time. It will also require 100% completeness on our tasks. Setting this option to Low will only require you to complete 80% of the contract.
In the contract window, you should also check the Duration at left bottom corner. 
Job Stages
Construction Stages show the number of consecutive tasks you will have to finish. In the picture above, there are 4 stages; 
Construction Preparation
Transport
Roadworks
Debriefing
Every stage has side tasks which has to be done in a consecutive order. The game has a guide system that shows where to go and what to do with small indication on map and on interface.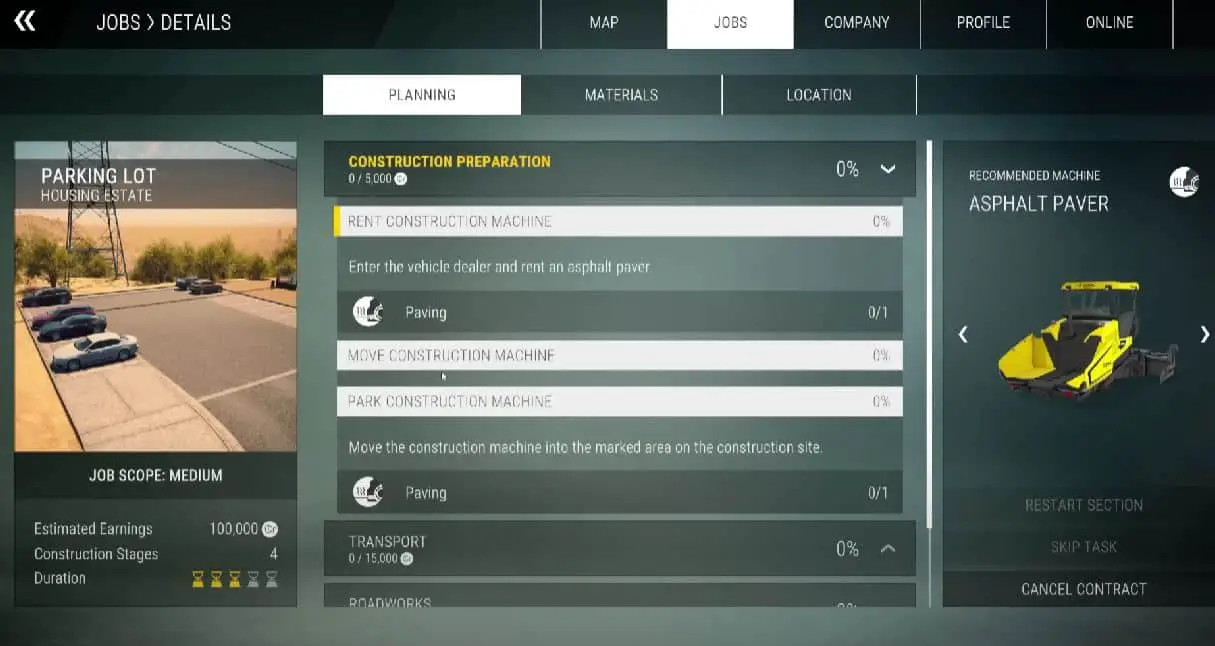 There are 3 tabs on the contract window; Planning, Materials and Location. You will need to buy or rent vehicles that can be used on the job. The Materials section shows you the required materials on the construction site. At the rights side, there is a small section which show a recommended vehicle for the job.