Getting into a construction is no cheap work. There are many expenses to start building something in construction Simulator 2022. But the game makes it easier for new players with a loan system. When you reach a certain level, you can borrow money from the bank and grow your company quickly.
---
Table of Contents
---
How to get loan in Construction Simulator 2022?
Having some extra money when starting your dream construction company is a great strategy in construction Simulator 2022. Follow the steps below to get loan:
Hit ESC key to open menu
Go to Company Tab
Go to Finances section
Select Loan tab
You can get 250,000 credits with Loan 1 option
You can upgrade the loan amount in perk menu
The interest rate will be 2% per day.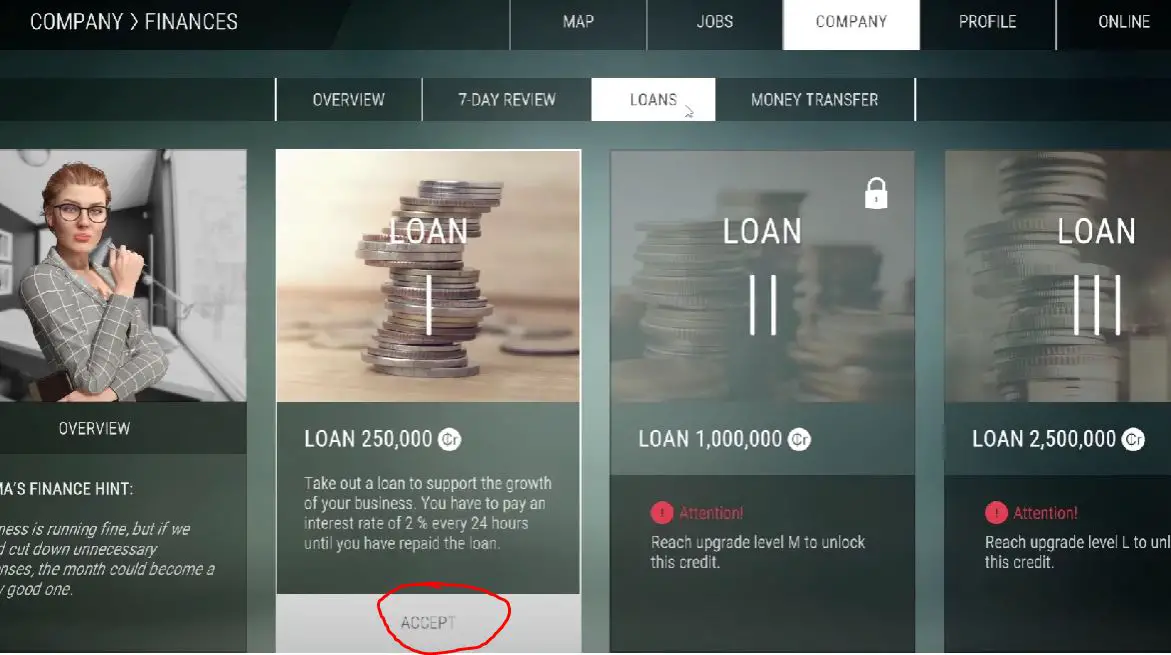 In order to get credits, you need to complete a few quests and get to the "K Upgrade Level". You will reach this level when you complete the first tasks given at the beginning of the game.
You can see the loan summary under Finances. The overview tab will show you a graph of your loans, credits and earnings. You can get a visual statement of your company under the company menu. Make sure to repay your loan under "Finances" section to avoid interests fees.
---
How to Repay your Loan?
After you growth your business and make some money, it is time to pay your debts. You can pay your remaining debt under Finance tab. The system is the same, just go to Loan tab and click "Repay" to close your account payables.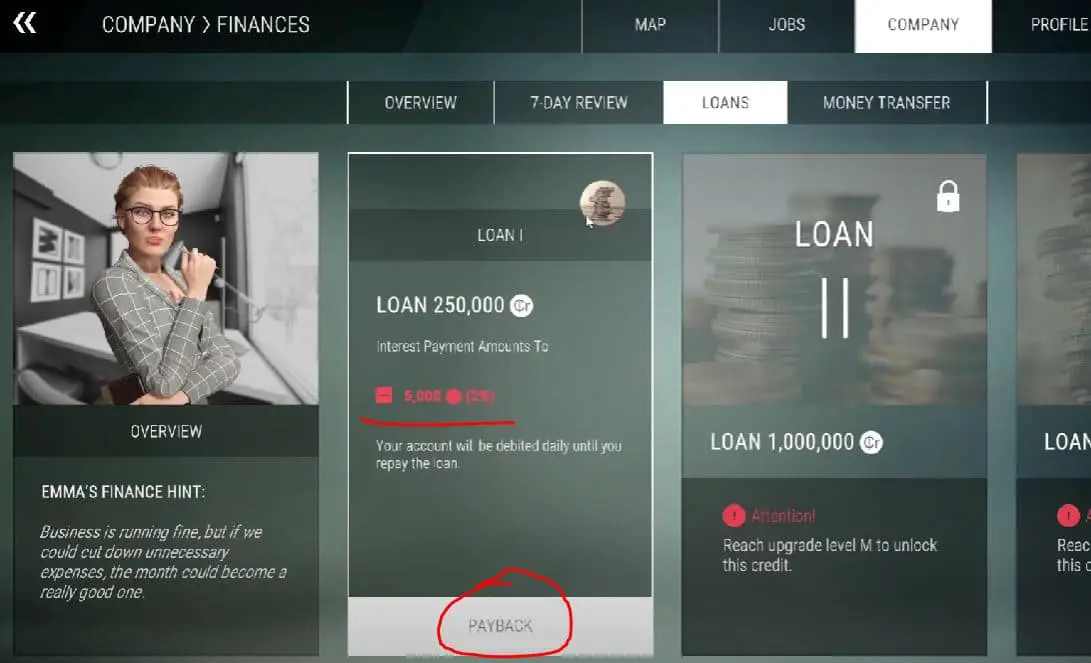 If you don't know how to earn money fast, we highly recommend you to take a look at our Fast money Guide for Construction Simulator 2022. We have listed some money making methods for new players. If you want to learn more about this game, check out our Construction Simulator Category for more guides and tips.