NUBWO G06 Wireless Gaming Headset is for those who look for some headsets that are more geared towards gaming. Of course It can be just used for standard every day work. The headset is very versatile and have quite a lot of features.
This product is advertised to have 50 millimeter drivers and two double chamber drivers which allows players to hear every sound in the game. It also has wireless and wired connection methods. You can use the wireless USB dongle that it comes with for your ps5, ps4 or PC. Noise cancelling microphone, wired connection via the 3.5 millimeter cable, a volume wheel to change volume; let's get into the details of this gaming headset and see if it deserves the attention it has got.
---
Table of Contents
---
NUBWO G06: Pros and Cons
PROS
Excellent battery life
USB Type C charging
You have the option of using wired, wireless or Bluetooth connectivity
Ease of use. Connects right away via audio "Connected!"
Been using it for months. No issue detected.
CONS
Padding is not memory foam as advertised
Microphone is mono channel and I've received multiple complaints from callers about my audio quality.
Annoying Chinese voice notifications for muting and power on and off
---
Design & Ergonomics
NUBWO G06 gaming headset has a decent overall finish. The ergonomics or comfort of use might be arguable above average. For the overall quality, the headset comes in all plastic. There's no metal or kind of high quality parts or at least I wouldn't say any of the the parts or finish of this product feel high quality. The headset has of a decent standard and roughly what I would expect at this price point.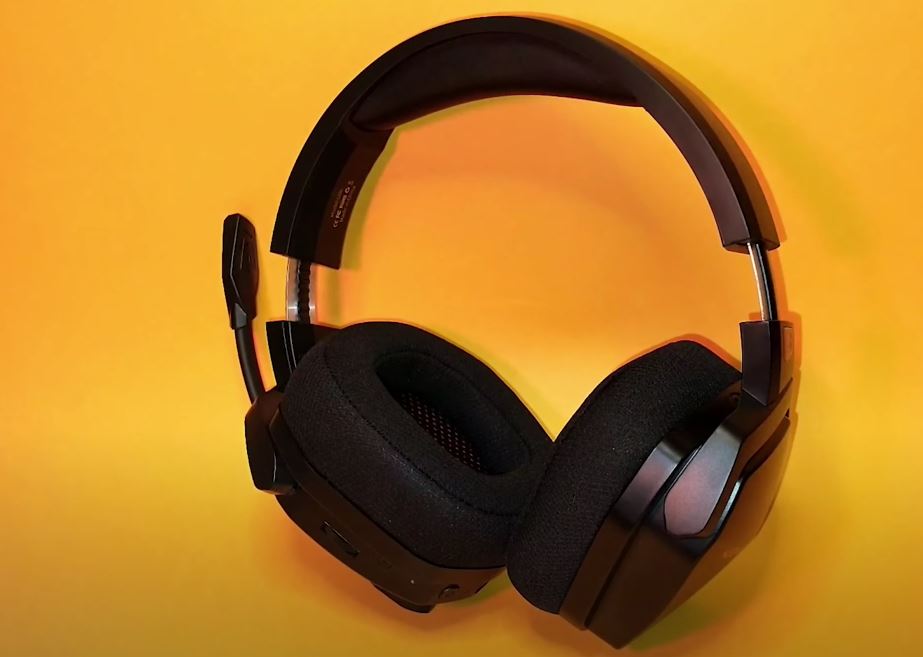 The price in Amazon is around $40, so somewhere in the middle range. They don't feel really high quality for the price and they don't feel bad, just somewhere in the middle. We would expect a slightly nicer looking finish but most headphones around this price point are probably going to be plastic and have a sort of similar quality finish. The earmuffs on the headphones are slightly more comfortable than some of the others that We've tested around this price range.
In terms of comfort, It does not feel like super comfortable. I do feel like they have a little bit of a tighter fit than some other headphones that We have tested previously. Because of their slightly tighter fit or maybe I just have a big head:)  I'm not sure… They did have a little bit of a kind of wear-in period for me where they were a little bit uncomfortable to wear for longer periods of use.
After two or three hours of editing or doing some gaming, I'd get a feeling of discomfort in my ears. 
There is a volume wheel which allows using it to change the volume by rolling up and down. There is a power button which lets user to power the product on and off. To switch it into usb or bluetooth mode, There is also an audio jack where you plug in your audio cable and a button to mute and unmute the microphone.
The headphones will take about four hours to fully charge you'll get a red light when it's been charged. The led indicator will turn blue when the headset is finished charging. The headset has a USB-C cable which is nice to see as everything is being adopted to USB-C.
---
Audio
When It comes to a headset, The sound quality is indispensable most important aspect we should check. So let's talk about what these are actually advertised for: The Sound. We actually did not do an in-depth technical tests for this product per se.
For an average gamer, I really couldn't notice any delay in the sound. After testing off the headset with gaming, We can say that It actually performed better than I expected. Using for general purposes, video editing, browsing YouTube and the internet are worked really well in our experience.
For those who want to use the Nubwo G06 for listening to music,  the headset has a decent amount of bass and clarity and overall it's just nice to use. However they don't sound like a very high end pair of headphones or even something like some expensive earbuds. It has a good enough quality in my experience for the price you're paying. You can sometimes notice a little bit of static or some kind of whining noises when you have these on max volume.
and there's no audio playing, I did find this pretty minimal and while actually was playing music or playing a game, it wasn't something i really noticed and if i just load the volume slightly this tended to go away anyway.
One of my favorite things about reviewing this product was realizing how much I actually enjoyed using wireless headphones while on my PC. While I often use wireless earbuds when I'm using my smartphone or exercising.
I've always used a wired version for my pc and didn't realize how much better it was to have a wireless version and I noticed very quickly because every time I went to move away from my pc or grab something from the table behind me, I was so used to having a cable getting tangled up.
Something else that I realized was initially I thought that having a wireless pair of pc headphones would be really annoying so I'd have to worry about charging them up the battery dying. What happens if the battery dies in six months to a year's time.
I want the product to last well. This product is very versatile and you have many options so you can plug them in using the audio jack. If you don't need any charge in the battery you can plug them in and they'll work just fine.
You can also use them via the audio jack and charge them at the same time. This means even if you want to get back to using them wirelessly as soon as possible while you're using them in their audio jack mode, you can have them plugged in via usb and they'll charge at the same time while you're using them. This is a good feature because some high end headphones did not have this feature such as Beats studio 3…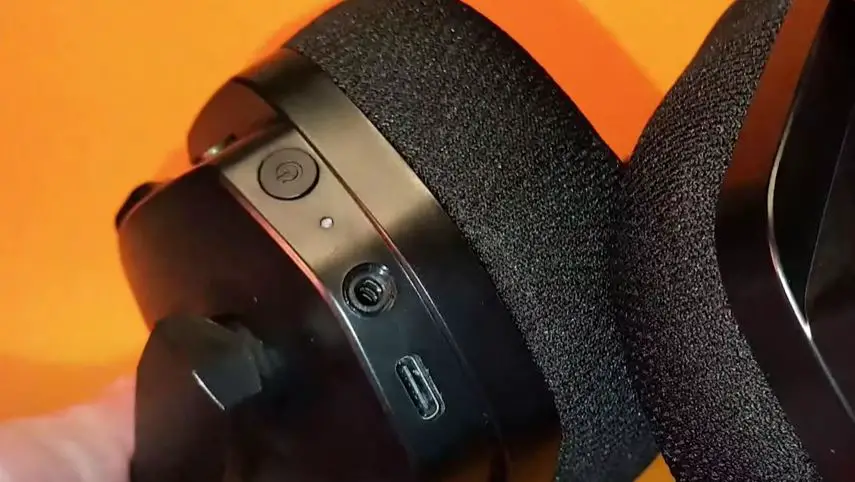 Sadly you can't charge the headset while you're in wireless mode or while you're in bluetooth mode. It would have been really nice if you could charge them while in use but this must be some kind of compatibility issue.
---
Microphone
Another important part of a gaming headset is the quality of the microphone as the gamers would always want to and need to communicate with their teammates.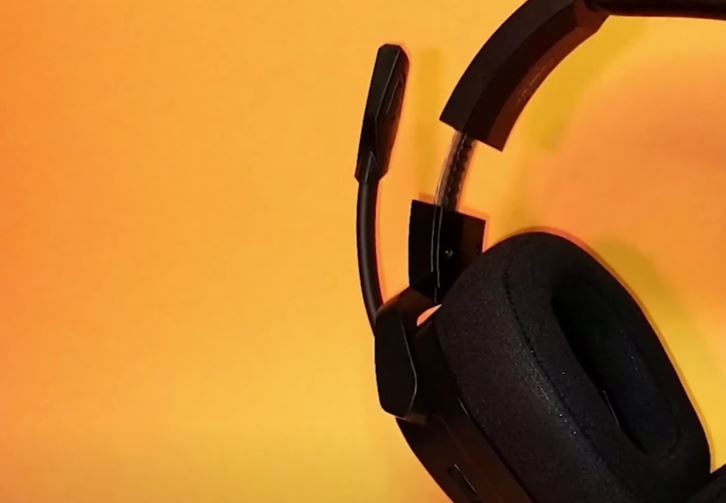 The overall microphone quality is decent. I wouldn't say it's great but it's definitely usable. When you're using discord or any kind of software, It actually generally scrubs the audio and removes background noise. So this is probably your worst case scenario if you're using them on console. I'm not sure how much audio cleanup they do on that side but on pc most programs you can boost audio and tweak it to make it sound better.
NUBWO G06: Mic Test
---
Battery Life
The NUBWO G06 wireless gaming headset is advertised to have 17 hours of play time by manufacturer. After testing the headset for a few days on my daily usage, I can say the battery life duration is almost correct. The only thing that might be tricky is I was using on mid to low volume. If you like to use this headset on max level volume, It may not hold on for 17 hours.
If you just want to use these in wireless mode and you're worried about the battery. I did find these very usable I was getting about three hours to four so I could probably stretch maybe four days of use with my own personal usage.
Though I was probably using them maybe three to five hours a day and I wasn't using them on max volume. I was also leaving the headset plugged in turned on in wireless mode overnight as they have a very long standby mode.
For battery side, I would say in total of 15 hours of usage before I needed to charge the Nubwo G06. Another thing I did find a little bit annoying is unless you're using them in Bluetooth mode where you will get a battery readout on your pc.
When you're in the Bluetooth settings and on your smartphone there's not really a great indication of your battery level. You'll just get a audible low battery warning but at that point the headphones are pretty much close to dead. It would be nice to have some indication on the headphones themselves maybe a four four light system or a free light system to show battery level.
---
NUBWO G06: Conclusion
Overall I think this is a very good well-rounded product. It may not provide the perfect sound quality but It isn't a super high level gaming headset. The latency does seem to be very good for gaming from an average gamer's point of view.
The headset is also very versatile. Thus, you have a lot of different options you can use them for. But more importantly, how these hold up over the long term and how they last is also important. We will be updating the article and add the conditions oubwo G06 headset after a few months of use. 
You may also want to check out our list of Best wired Gaming Headsets Under $50
Current Best Price on Amazon: $39.99
Price History on Amazon
| Months | Lowest Price on Amazon |
| --- | --- |
| Sep 2022 | $39.99 |
| Oct 2022 | $39.99 |
| Nov 2022 | $31.35 |
| Dec 2022 | $49.99 |
| Jan 2023 | $42.49 |
| Feb 2023 | $39.99 |
| Mar 2023 | $49.98 |
| Apr 2023 | $49.98* |
NUBWO G06
---
NUBWO G06: Specs
Specifications:
Brand: NUBWO
Model: G06
Type: Headphones
Color: Black
Speaker Diameter: Φ 50mm
Frequency Range: 20~20KHz
Working Range: 10m
Play Time: 17h
Battery: 3.7V / 1500mA
Charging Time: 4 hours
Power: 50mW
Package Size: Approx. 20.3 * 19.8 * 10.7cm
Package Weight: Approx. 481g