A company in Japan recently presented a very special machine at a robot show. A robot disguised as a mountain goat, an animal we know very well from the European mountains. We put the video of the robot at the end of our article for you, you can watch it.
Inspired by the mountain goat
We've been hearing a lot lately about robots that imitate animals. We are inspired from time to time by living things in the development and design of technological inventions. Many machines have already been developed this way.
For example, the world's fastest robot inspired by the cheetah or the robot that keeps the way of flying pigeons. But the most famous of the animal-inspired machines is undoubtedly Boston Dynamics' robot dog Spot.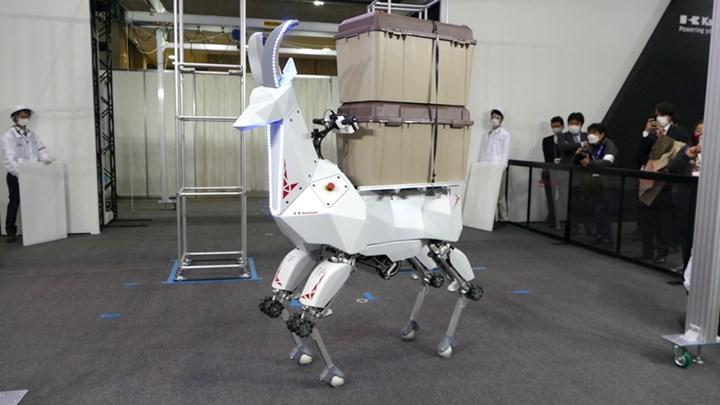 A drivable mountain goat
The Bex robot can light up its horns and move its legs up and down. These can even turn into wheels.
Additionally, there is a seat and a handlebar that allows a driver to sit behind the robot. However, the Bex robot is self-propelled, but can also be controlled by a human.
Kawasaki Robotics researchers wanted to explore a path between humanoid robots and wheeled robots. From this idea, Bex was born, a four-legged robot capable of transporting goods weighing up to one hundred kilograms.
Scientists think their machines could be useful as carriers in factories and fields. Bex can also be quite useful in the context of surveillance missions as it has cameras.