A year and a half after the Crown Prince of Saudi Arabia, Mohammed bin Salman first unveiled his ambitious plans to build a linear city. The first clues of what the city will look like have emerged.
Imagine a city: no cars and vehicles, just sidewalks, your workplace upstairs from your house, a shopping mall downstairs, your gym across from your house, all the places you need in life are just a 5-minute walk away. THE LINE, the futuristic city under construction in Arabia, will offer people exactly such a life. But Will it really give the life it offers?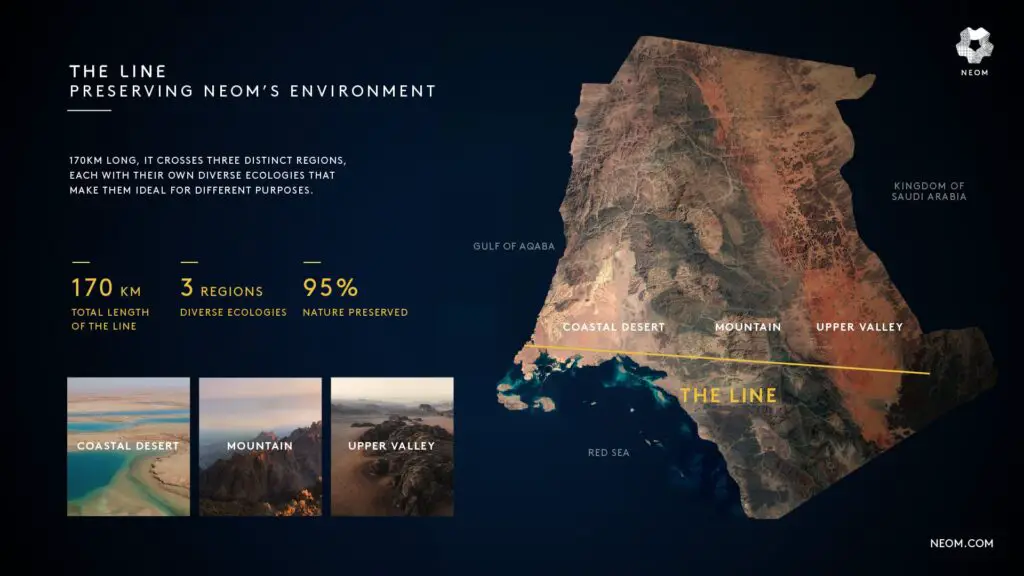 The Line was designed to put people first in urban planning and to eliminate the need for roads to move cars and buses. Transportation within the city is done by a high-speed underground train line that can take you from one end of the city to the other in 20 minutes, while everything else you may need is expected to be within a few minutes' walk of you.
The city can accommodate nine million people. While the city's electricity needs will be met from 100 percent renewable resources, 95 percent of the project land will be protected.
The project design, called Vertical Urbanism, plans the city's buildings to be built vertically in layers so that people can move up, down or across instead of traveling for miles. So, whether it's a public park, office workspace or school, everything is just a five-minute walk away.
First Image source: Neom