After having created the surprise at the end of last year with the free experience The Matrix Awakens which allows players to roam freely in the world invented from scratch by the Wachowski sisters, the Unreal Engine 5 takes advantage of the State of Unreal event to unveil a new playable demo.
LYRA: A FORTNITE-STYLE SHOOTER
First unveiled in 2020, Unreal Engine 5, the development engine that once gave us the stunning The Matrix Awakens experience , returns to center stage today at State of Unreal. 
During this conference, the engine unveiled the launch of a brand new production playable by everyone: Lyra .
Available for free, this new demo running on Unreal Engine 5, is a multiplayer title that is greatly inspired by Splitgate  or Fortnite . In addition to offering frenzied matches, this new experience unveiling graphics to die for, can be completely personalized. 
Indeed, like The Matrix Awakens, budding developers can enter the game settings to tinker with the lighting or even the location of the different platforms, and this, in real time.
To download the free Lyra demo, just click here.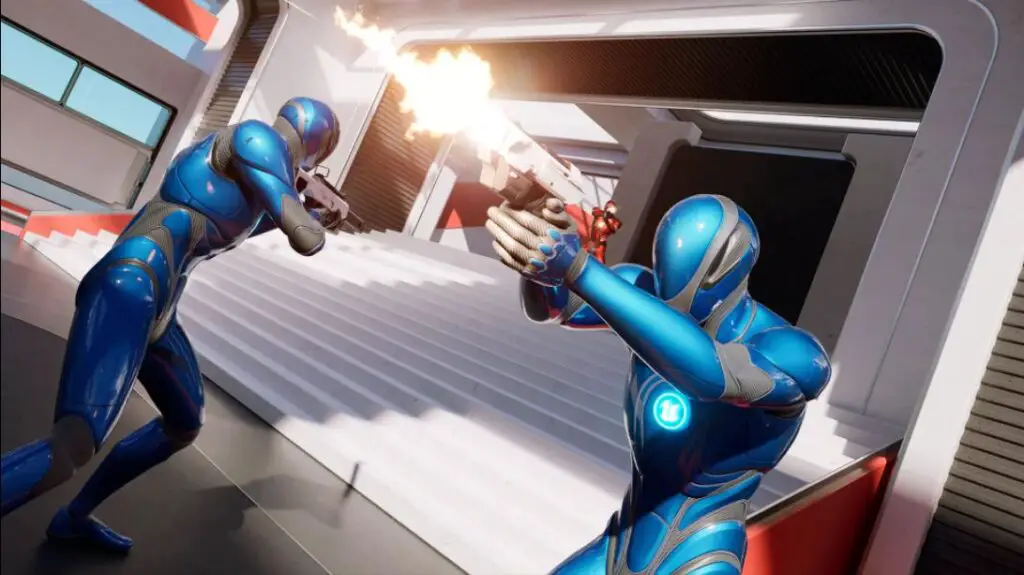 A FREE ENGINE AVAILABLE TO EVERYONE
Let's take advantage of this first good news to reveal a second: Unreal Engine 5, Epic Games' in-house engine, has officially been released. 
What does that mean ? That budding gamers and developers can go to the engine's official website to download it for free and make their own games or experiments. 
Note also that all studios around the world can also rely on this brand new engine.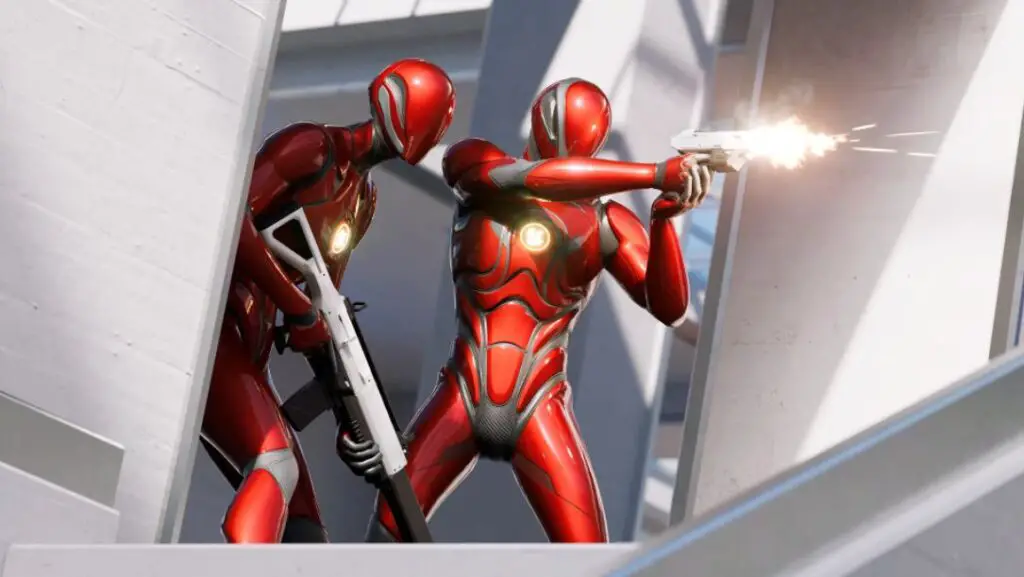 Currently, six games already use this engine, four of which belong to the Xbox Studios brand. 
STALKER 2: The Heart of Chornobyl , whose development seems to have resumed
the game from Bethesda: Redfall ,
the highly anticipated  Senua's Saga: Hellblade II and
the next production of The Coalition, the fathers of the license Gears of War . 
Note that the magnificent  Black Myth: Wukong also uses this engine,
the next Tomb Raider (which has just been announced ).
Unreal Engine 5 – Lyra Project Showcase Video