When it comes to mods, Farming Simulator games have a lot to offer thanks to the their big, hardworking community. Since there are thousands of mods, you might miss great mods that you would actually enjoy a lot. You still be missing a better combine harvester in the game for your complete happiness or you may miss a comfortable gameplay option… So in this matter, We've looked around and brought you some of the best mods in this article.
Since we have already listed;
We will be focusing on more gameplay and scripts mods in this article. We will be updating and adding mods to this list from time to time to get the latest, fresh mods as well. If you don't know how to install mods on FS 22, you can also check out our FS 22 how to install mods guide after selecting the mods you want to download from the list below. Now, let's get to the list.
---
Table of Contents
---
1. PLAYER SUPER STRENGTH
In the vanilla gameplay, you can't lift heavy objects by yourself. You will have to get a forklift or another machinery to help you carry the objects. This mod allows you to lift heavy things. All Pallets As well as other small things. All you have to do is to click and hold when you see a hand icon on the object.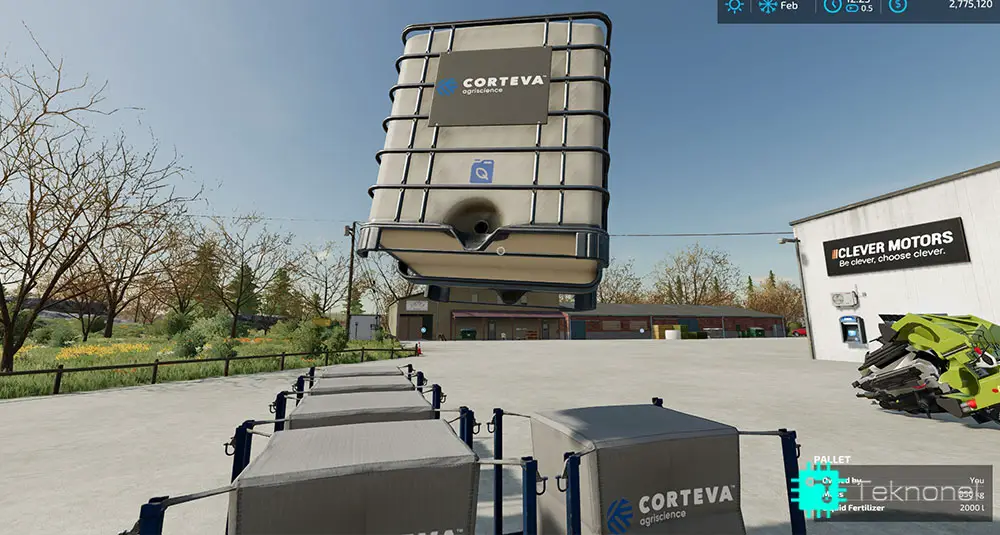 ---
2. Follow Me
This is the Farming Simulator mod that's always on everyone's top mod lists. Need help on the farm getting a big harvest in? If you're a console user, you're going to have to request help on multiplayer. But if you're a PC gamer, you can just order workers to follow you. 
Instructions:
Use action 'Initiate / Choose other' (default: RCTRL + F) to select the vehicle to follow, and make sure it is visibly indicated on the screen.
For selecting another vehicle to follow, if there are more in the vicinity, press the 'Initiate / Choose other' action again before the 3 seconds timeout.
To stop following, press the 'Stop AI Worker' (default: H).
When in a vehicle, its own distance and side-offset to a leader, can be modified using actions 'Change distance' (default: RCTRL + W/S) and 'Change side offset' (default: RCTRL + A/D).
When being in a vehicle that has followers, use action 'Follower, Choose other' (default: RSHIFT + RCTRL + F) to specify what follower is selected for instructions about distance and side offset.
Use actions 'Follower, Distance' (default: RSHIFT + RCTRL + W/S) and 'Follower, Side offset' (default: RSHIFT + RCTRL + A/D) for changing the selected follower's distance and side offset.
It is possible to "place a marker on the trail", that instructs followers to ignore their side offset, or use the opposite side offset. For that use the action 'Marker for Switch side offset' (default: RSHIFT + RCTRL + X). Please be aware of, that the current choice of marker is only visible in the F1-menu of actions.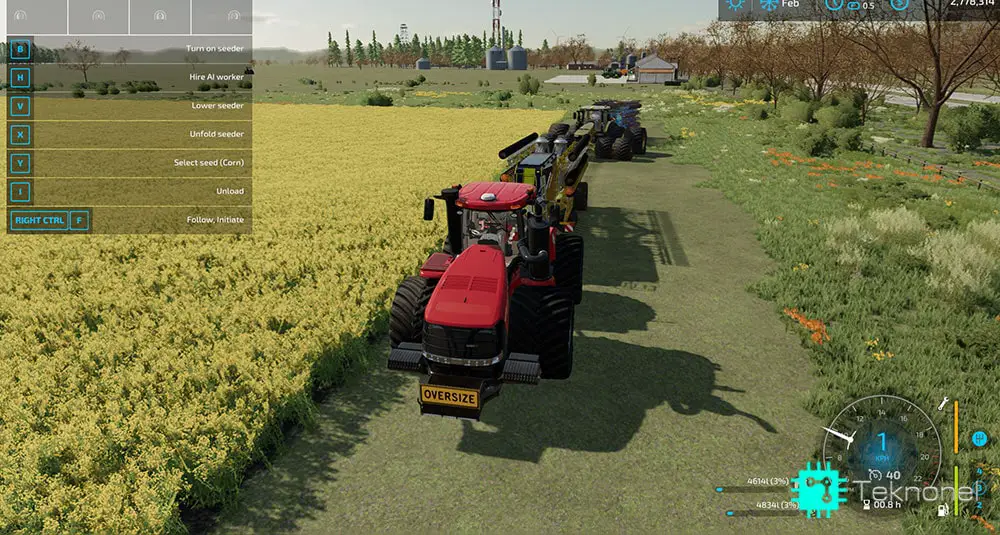 ---
3. Government Subsidy
The Government Subsidy mod might as well be called the "unlimited money mod" because that's basically what it is. This mod installs two signs onto your farm. The municipal subsidy sign will give you $8,400 per hour. The second is the government subsidy, which deposits 8,400,000/month to your bank account.
We also have a dedicated guide on How to get money on FS 22 on PC and consoles.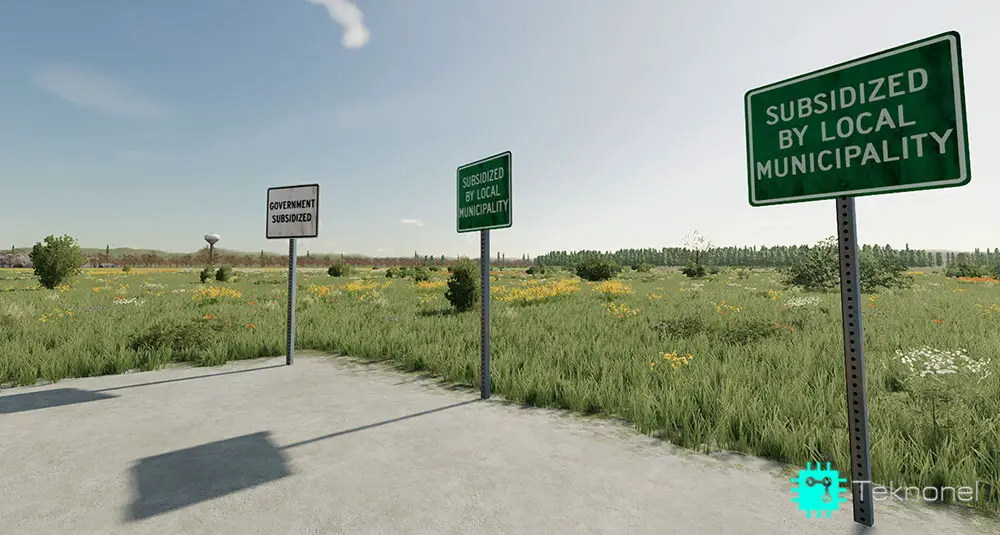 ---
4.  GUIDANCE STEERING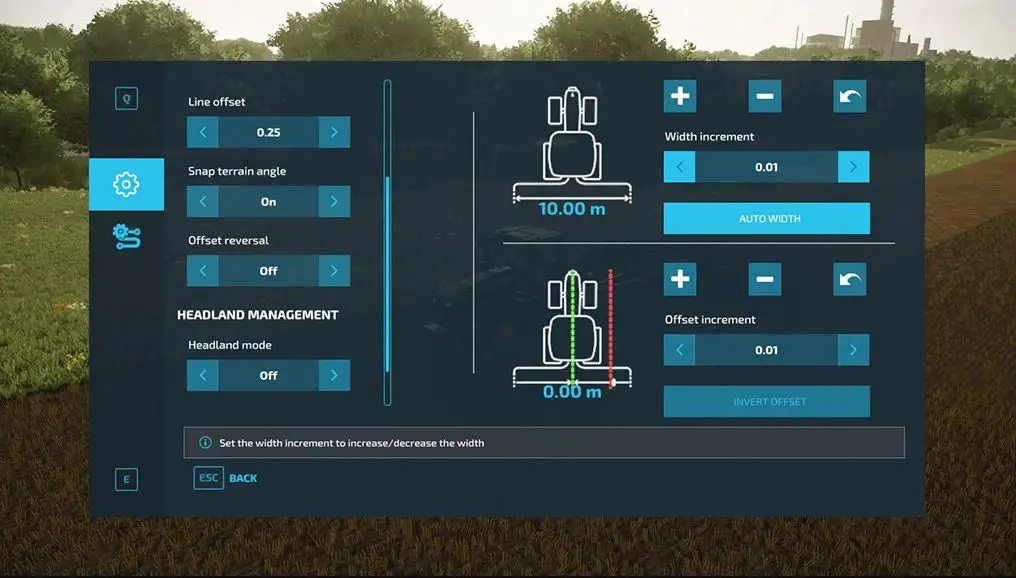 Complete field applications quickly and efficiently with the Guidance Steering mod that helps you accurately setup tracks to work your fields.
Guidance Steering allows you to use different methods in order to create tracks. The AB point method requires you to setup two points (A and B) in order to calculate the steering angle. The A+heading method simplifies this setup with only forcing you to enter the desired steering angle.
Make sure to enable Guidance Steering before you're able to enter the menu.
In order to do this:
– Enable Guidance Steering: Left ALT + C
– Show Guidance Steering menu: Left CTRL + S
---
5. AUTOLOADING SQUARE BALE TRAILER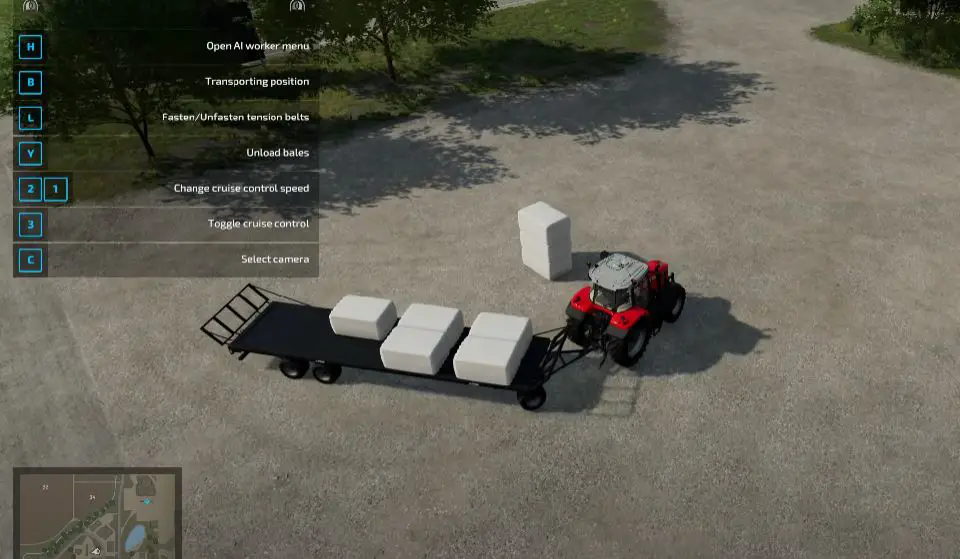 Loading the bales drom your land can be a pretty hard and boring task sometimes. This automation script will help you to load the bales on your trailer in no time. All you have to do is to just drive by the bales and they will be automatically loaded on the trailer.
Includes:
– Fliegl DPW 180 for roundbales (Shop: baling)
– Fliegl DPW 180 for squarebales (Shop: baling)
To activate the autoload function, set the device to working position.
The unloading point of Fliegl DPW 180 can be adjusted steplessly, on both sides and in height. So you can decide whether to unload the trailer with frontloader or place the bales directly on the ground.
---
6. PLACEABLE WATER 100X100M WITH FREE WATERTRIGGER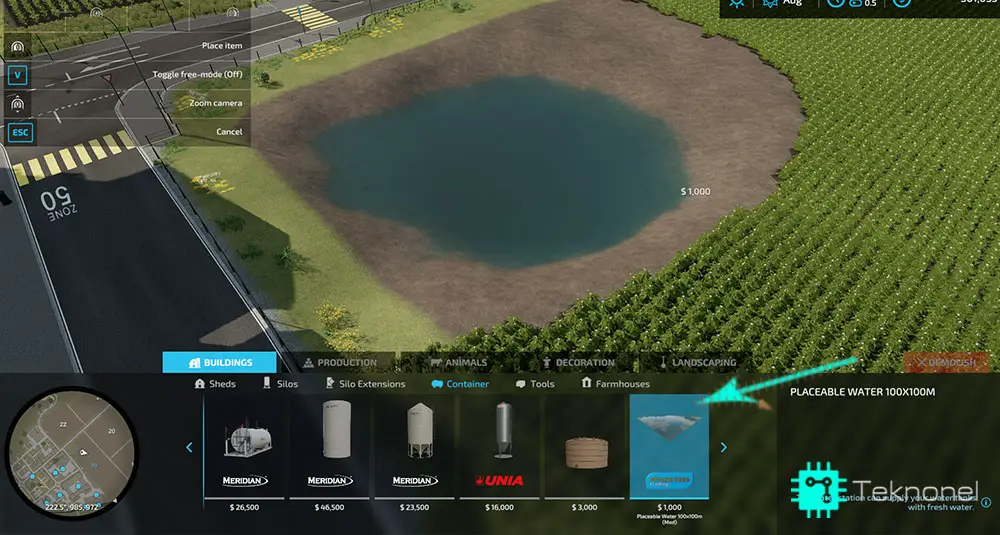 Placeable water 100x100m allows you to make your own lake in your lands. You have to do some ground work in order to get the water to be placed as shown in the picture above.
The mod also have a water filling function. You won't have to worry about a water source after getting this mod. You can learn more about water systems in our FS 22 How to Get water guide.
---
7. Autodrive
This mod can be used to create a network of routes for vehicles to drive autonomously. Once setup you can tell a tractor which is standing anywhere close to the network to drive to any point, such as the shop, field 1 or to a sell point.
---
8. Sleep anywhere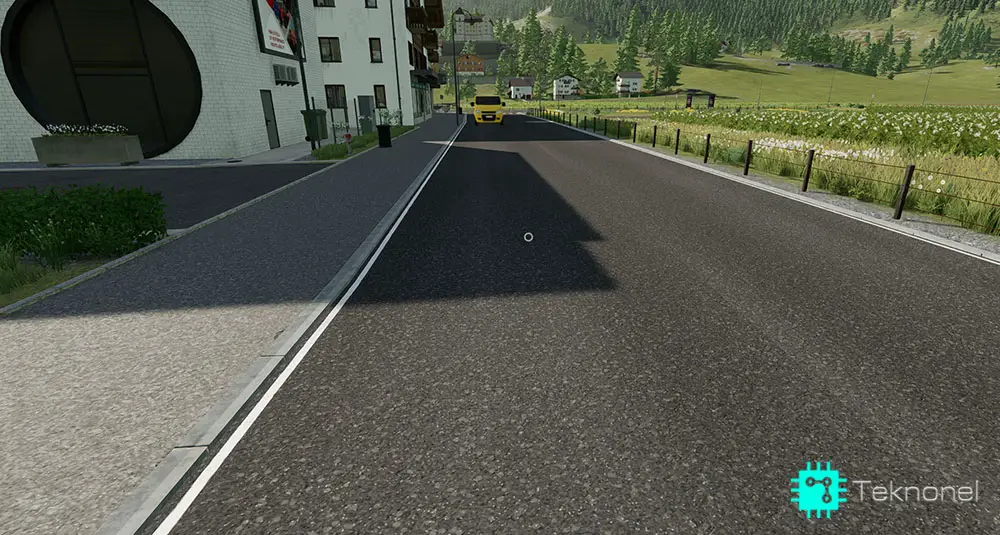 Sleeping has its uses in FS22. For one, it allows time to advance, which is particularly handy now that seasons are now enabled. The only issue is that the places you can sleep in FS22 are limited. The only place to do so is your home, but the sleep anywhere mod changes all that.
This mod allows the player to sleep on foot anywhere. You can learn more about sleeping and time system of FS 22 in our guide.
---
9. Place Anywhere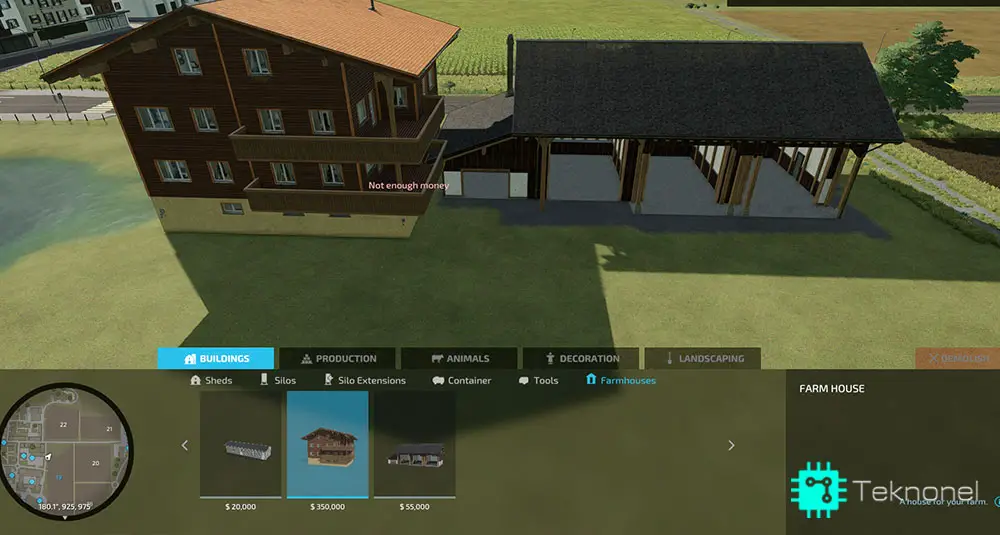 Place Anywhere is a super cool mod for Farming Simulator 22 that lets you place objects anywhere when the land you are placing objects on is yours, the terrain is customizable, and when you have enough money for the property. If you meet these three conditions, you can place objects anywhere, be it closer to other objects or even INTO another object. How cool, right?
Modders Notes:
This mod allows you to place anywhere.
Hello everyone!
I have a little script here, which enables you to place it anywhere when:
The land is yours
You have enough money for the property
And the terrain can be customized
This means that objects can now be placed closer to one another. Even object goes into object.
---
10. No Camera Collision
When farming in your FS22 simulator, it is quite easy to 'crash' the in-game camera. It can happen very often by simply crashing into a building or another large object. When it happens, the view of the game becomes very bad, inconsistent and extremely low quality. However, if you try to use this mod, it will help you massively because what it does is overrides the collision and your view becomes much more smooth and nice again. This mod can be found on the in-game modhub and you can find more information here.