Modding in Mount & Blade II: Bannerlord is so intriguing that players have been able to completely redefine what the game is about. It allows players to add many different things in to their games such as brand new mechanics, maps, armors etc. to play around with. Without mods, the base game might be boring after a while.
Unlike its predecessors, Bannerlord was created with modders in mind, so there are already more than 2500 mods available to sort through. This guide shows players the best ones available and how to install them. We will be updating the Best Bannerlord mods from time to time and add the new mods in the list.
Please read the details and mod page to check your game version combability before installing. We tried to make a list of the most available and easy to install mods below yet it is advisable to read mod creators notes before installing any mod.
---
Table of Contents
---
1- Europe Campaign Map
Europe Campaign Map mod is a relatively fresh mod for Bannerlord. It's basically a mod that goes ahead and adds Europe into Bannerlord replacing the game's base map Calradia with Europe. They have future plans to expand out into the east to give players a  truly humongous battle and environment for the campaign.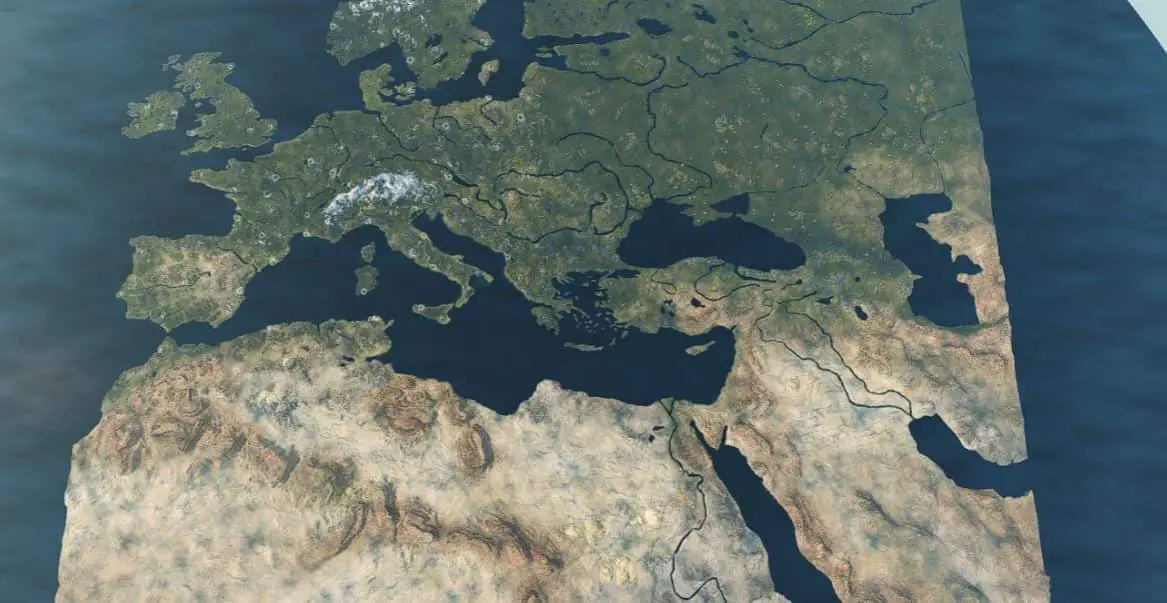 It also has the brand new naval traveling system in which is really cool and also supplemented with a pretty nice UI feature and this will basically allow you to experiment with all of your ships to allow you to zoom to where your ships are docked. Basically wherever you leave a ship, the ship is going to stay in that particular space.
The Ship System has a lot of new features. Some features are:
Ability to repair
Scrap the fleet then sell
Transporting the fleet
Transferring troop with ships with a capacity of 50 soldiers
Transfering cargo
Different Ship types
Parking a ship in any shore
There is a detailed instruction for installation on download page. You may also find more details about the mod in discord channel of the mod developers.
---
2- Trial of The Seven Kingdoms – Game of Thrones Mod
Are you a fan of Game of Thrones series? Here is a great mod for you! This mod will change your Mount&Blade experience to another level by changing the game map completely and adding new armors, weapons, characters etc…
The mod, known as Trial of the Seven Kingdoms, is a total conversion mod that changes the world of Mount and Blade II into that of Game of Thrones. Released on December 27th last year, this mod takes place around the beginning of The War of the Five Kings, which takes place after the first book/season. With the death of Ned Stark, bannermen are flocking to their lieges to support them as they battle to see who will claim the Iron Throne.
So far, the mod is primarily based in Westeros, but it's likely that more factions and areas will be added as the mod develops. The mod's page states that this mod is a "huge work in progress that is playable in its current state." KingOfTheNorth says that the map is a work in progress that's about 75% complete and that some house members will need their appearances changed or be added to the mod.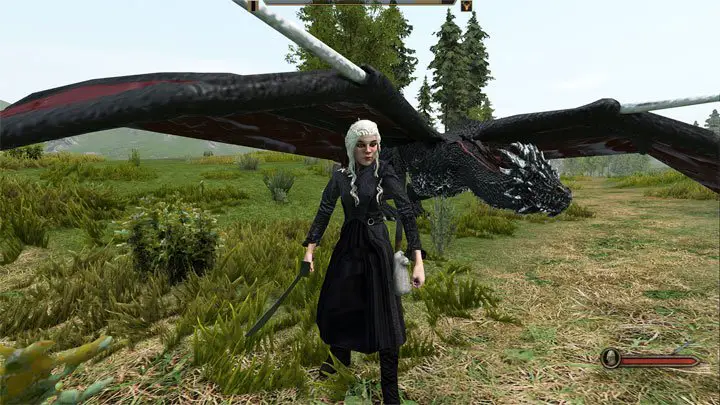 The Trial of the Seven Kingdoms mod is currently available to download on Nexus Mods. It has a dedicated Discord server where you can talk about the mod or report bugs and other issues. As for the base game, Mount and Blade 2: Bannerlord is available on PC (via Steam, the Epic Games Store, and GOG,) and will come to consoles in the future.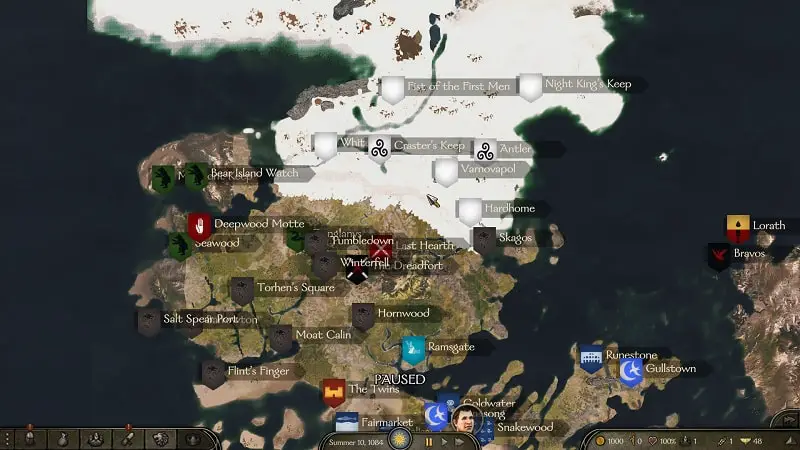 ---
3- More Arena Mod
This mod adds different arenas to the game. The arenas in every faction now will look different and be more complex which makes the tournaments more exciting. Please read Mod Creator's notes before installing.
Mod Creator's Notes
List of new maps and their locations:
Empire 
Flooded Arena: Diathma, Zeonica, Ortysia, Danustica, Vostrum
Based off a legend about how the Coliseum was filled with water to allow for mock naval battles, I had the idea to make an arena that was (partially) filled with water, with a central island of land and wooden plank bridges and platforms built across the arena. 
Sand Pit: Saneopa, Argoron, Amitatys, Lycaron
Based a little bit off the arena from TES Oblivion, this map has a pillar by each of the 4 corners and a central pit, accessible from 4 sides, quite similar to the base game empire arena, but gives a little bit more cover from all those god damn arrows and javelins.
Sturgia

Cliff Arena: Varcheg, Tyal, Revyl
An arena flanked on one side by a large cliff face, with rock outcroppings in the center and edges. Hopefully this map is a bit more interesting than the lovely mud pit called arena_sturgia_a (the base game sturgia arena)
Aserai
Sand Ruins: Quyaz, Hubyar, Sanala
A Sand filled pit that slopes down to a raised platform in the center, assessable from 2 side. The regular Aserai arena is a big circle of sand, so I thought I would make a big circle of sand with half a house plopped in the center. Aserai's tournaments tend to be very cavalry based, so having a structure in the center makes the fights flow in a interesting circular motion, around the ruin. I think its neat, at least.
Battania 
Forest Arena: Marunath, Car Banseth, Pen Cannoc
For a faction that supposedly remembers the time when forests stretched across the now-empire, they certainly seem to have no issues clearing those forests away from where ever they live. So I did them a favor and made an arena that is not completely deforested.
Considering that Battania tournaments usually result in the player getting sniped from across the map or one shot by a lord with a big sword/axe, the trees also provide some cover from at least one of those two eventualities.
Vlandia

Jousting Arena: Sargot, Pravend, Galend
It's Vlandia, there's nothing more Vlandian than a jousting style arena
Rock Pond: Ocs Hall, Jaculan
A square(ish) map that features a central pond and rock formation that can be used as high ground. Provides some defense against horsemen in Vlandian tournament and a vantage for shooting (or usually for me, missing with) a crossbow. It also looks cool, which is important for me at least.
Khuzait
Khuzait Cliffs: Makeb, Baltakhand , Odokh
A relatively simple map thats kind of similar to the base game Khuzait map, but a little bigger.
Installation
Download module from Nexus, unzip into your Bannerlord Module's folder. Or use Nexus to install, I would recommend loading it towards the bottom of your load order, especially if you have a mod that effects settlements on the main map.
There are 2 files, regular and wEditData, the wEditData version contains SceneEditData that is nessicary to open the scenes properly in the modding kit, feel free to poke around inside of the scenes if you want. If you don't want to do that, or you have no idea what any of this means, you do not need to download the wEditor version, if you do want to check out the scenes in editor, you do not need the regular version, the wEditData version is the regular + SceneEditData, so having both is redundant.
The wEditData version is a much bigger file, so you should probably download the regular version unless you specifically know that you want to open the scenes in the modding kit. there is no difference between them in the actual game.
Should work fine to install/uninstall on a running campaign, but as always make a backup save before you change load order mid campaign.
Compatibility
I think the mod is compatible with other mods, including ones that add/edit towns and edit tournaments, since this mod is only changing the scenes, not the tournament system. If you find any compatibility issues with other mods, also please post them as well
This mod works for 1.7.0, it should work for 1.7.1/beta 1.7.2 as well, I'm not sure about prior versions. I cannot guarantee that it will work for prior versions, but if you do use it on a version that isn't 1.7.0 or 1.7.1, please post if it does or doesn't work.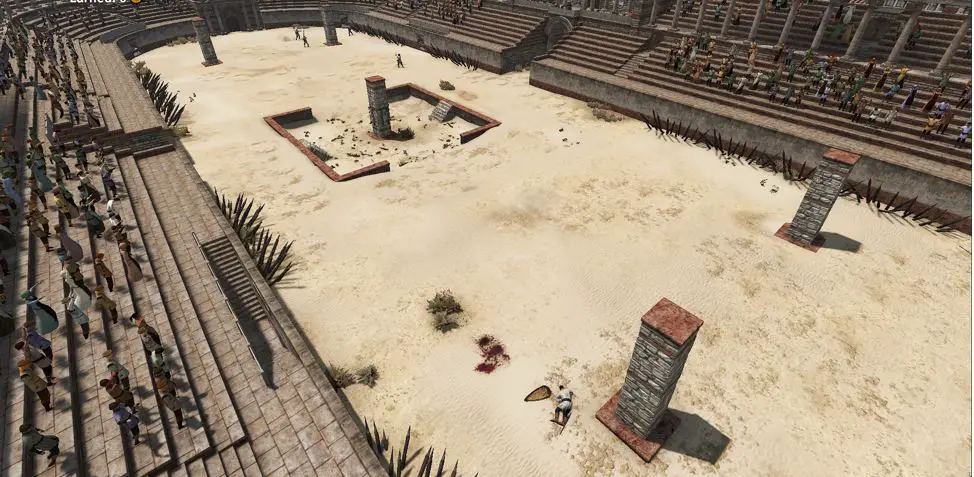 There are few arenas with water inside.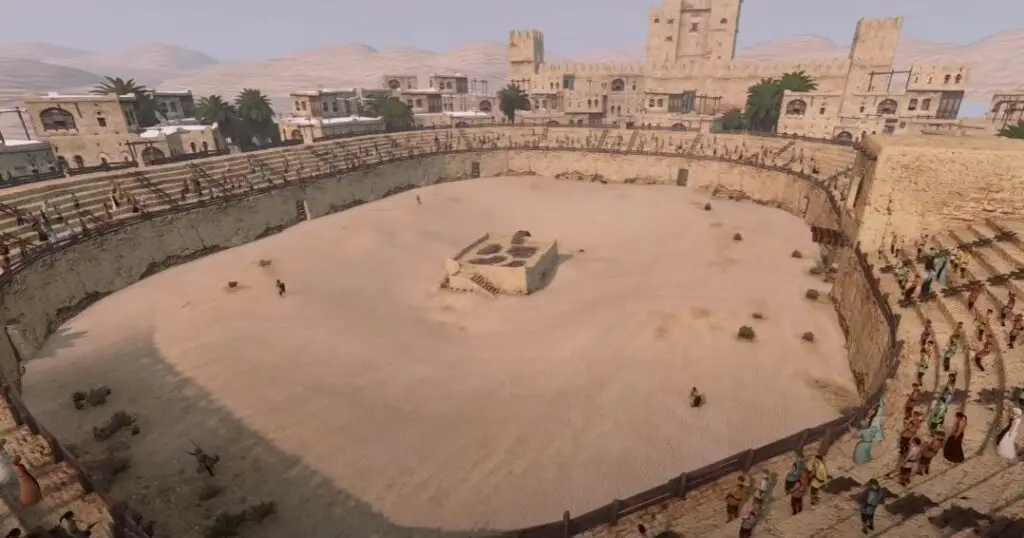 ---
4- Detailed Character Creation Mod
One issue that many players have with Bannerlord at this time is that the character creator isn't as robust as it could be.
This mod will allow players to have more options when creating their character at the beginning of the game like their age, weight, build, and other in-depth options. This also allows the player to modify any of the NPCs that they may encounter in the game.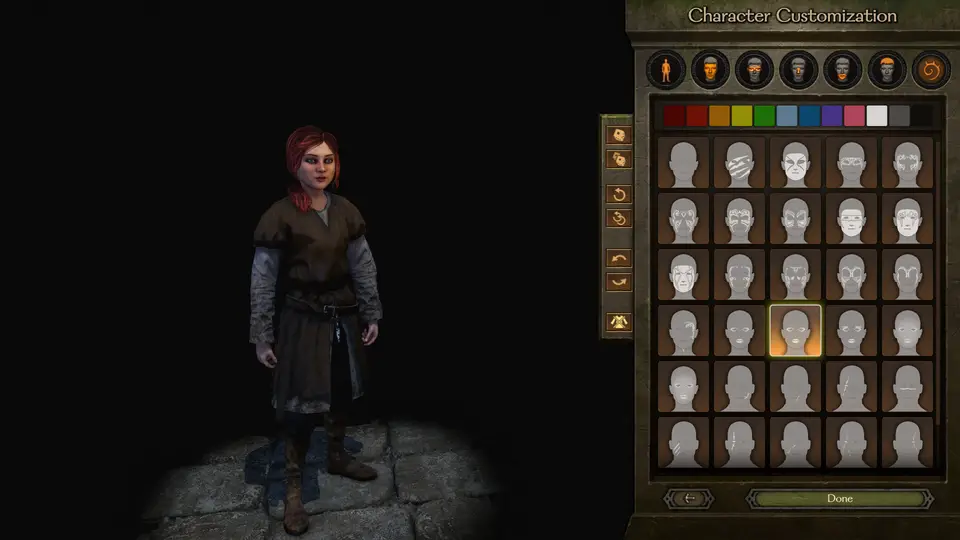 ---
5- Tournaments XPanded (Tournament XPerience Prize)
While tournaments in the game are already pretty great, this mod expands upon the idea and makes them even better.
With this mod in place, players are given more choice over what kinds of rewards they are given for completing a tournament and these rewards will now scale to the player's level more effectively. The types of tournament competitions have now been randomized as well to give more variety in them.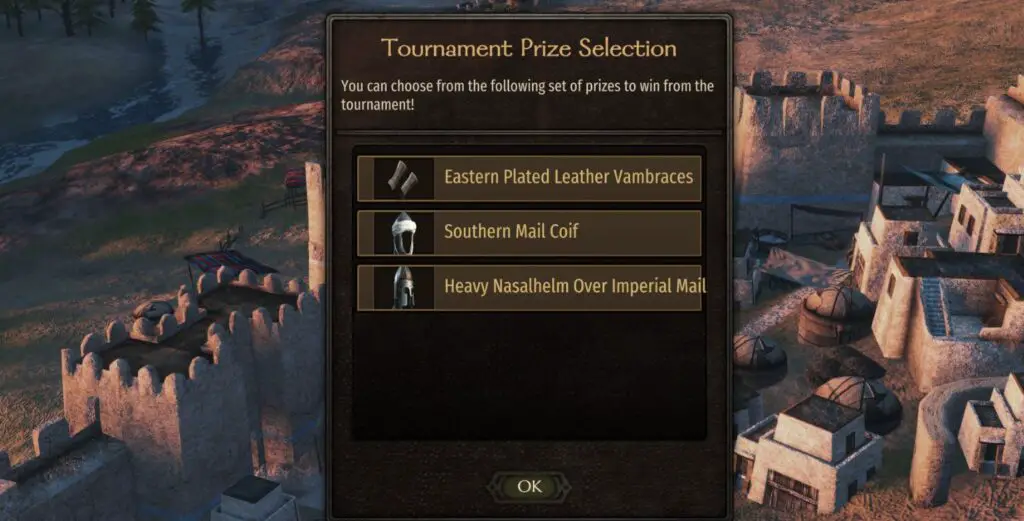 ---
6- Improved Garrisons Mod
Garrison management can be a bit of a hassle when you're also dealing with countless other things and Bannerlord's Improved Garrisons mod aims to lend you a helping hand.
Troops from nearby villages are automatically recruited to garrisons and prisoners also join them over time.
Garrisons get extra food and you can also establish guard parties that defend your holdings and destroy nearby bandit hideouts. In case you're after an additional challenge, the mod comes with an option to also enable its features for the AI. Grab it from Nexus Mods.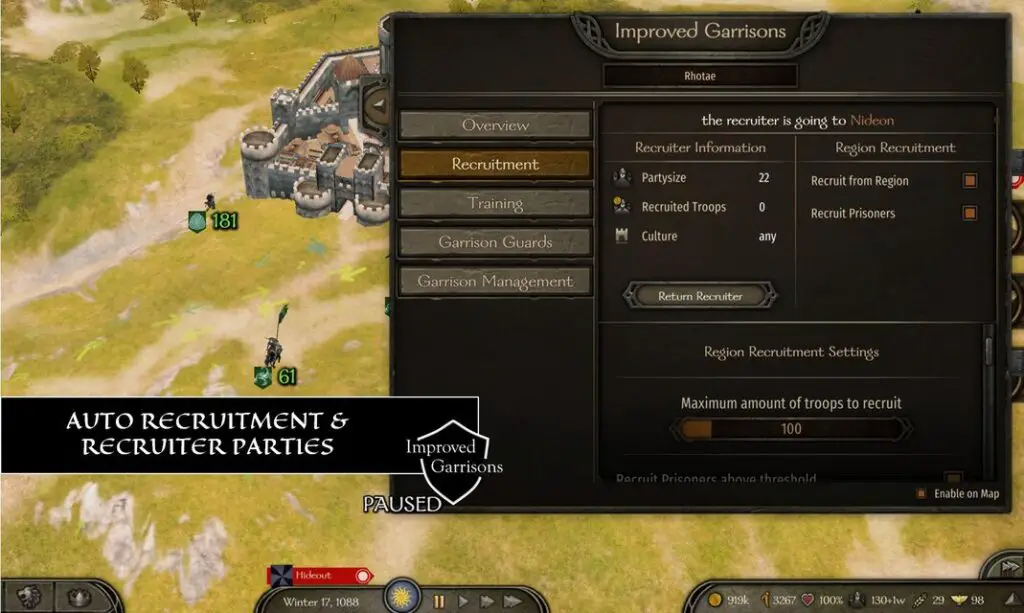 ---
7- Perfect Fire Arrows Mod
This mod changes the arrow type to fire arrow which deals great damage to enemy. The fire arrow mostly one shots the enemy.
Details
There is also a flame when the archer is aiming.
The reasonable brightness of the fire arrow brightness.
Remains of arrow's fire remain.
It is stable even in large-scale battles.
Compatible with troop mod.
No requirements mod.
This mod can be installed or uninstalled mid-playthrough.
You can customize the config.xml file inside the folder by modifying it. (Refer to "Config Manual" in the module folder.)
Installation
Manual Installation
Download the mod
Drag and drop the modules folder onto the Mount & Blade II Bannerlord directory.
Check the mod in the game launcher.
Vortex Installation
Download and enable, the same way as with other mods
It will remain the latest version except Beta version.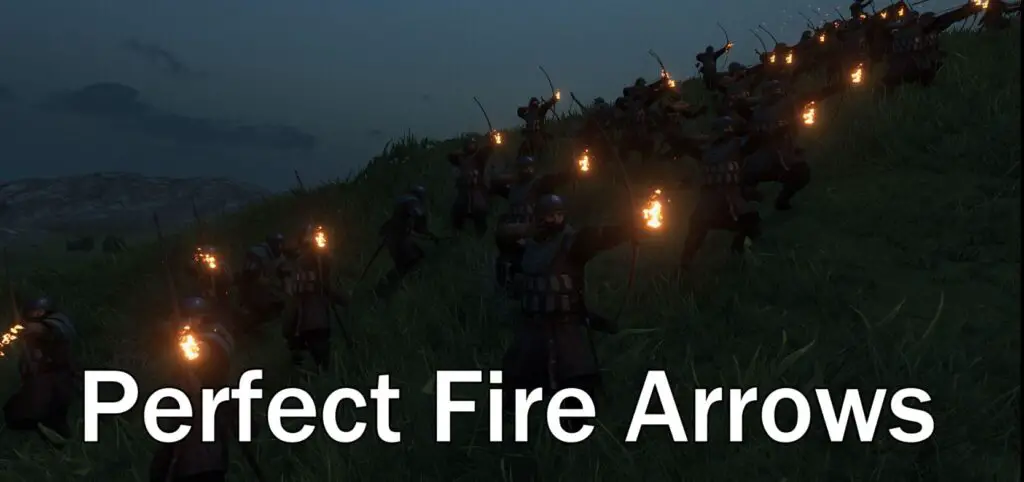 ---
8- Realistic Weather Mod
In Mount & Blade 2: Bannerlord base game, It is not possible to change or forecast the weather events. This mod allows some environmental effects to change the gameplay by adding new features to the game.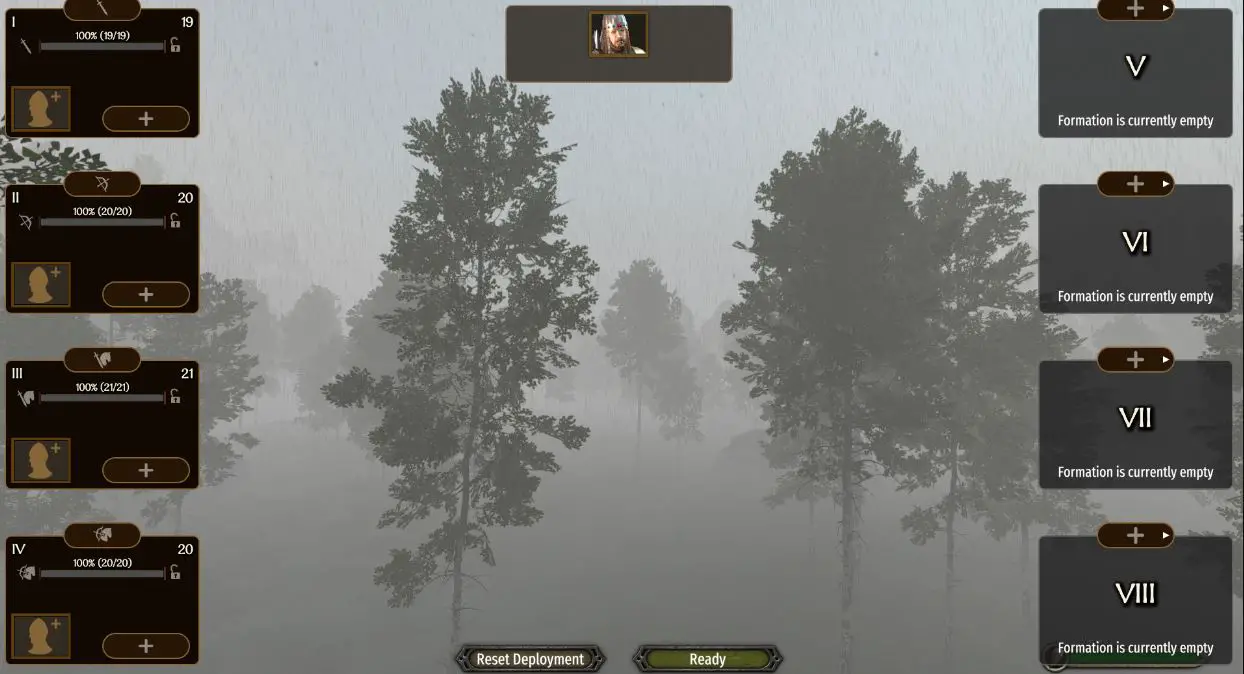 In the vanilla game there is no rain or fog. Although there is snow, it does not have variable density and it does not affect combat.
This mod adds rain, snow and fog with variable density to campaign and custom battle missions. Rain and snow decrease movement speed, projectile speed and morale. Fog decreases AI shoot frequency and morale. Dust storms decrease movement speed, projectile speed, AI shoot frequency and morale.
---
9- Age settings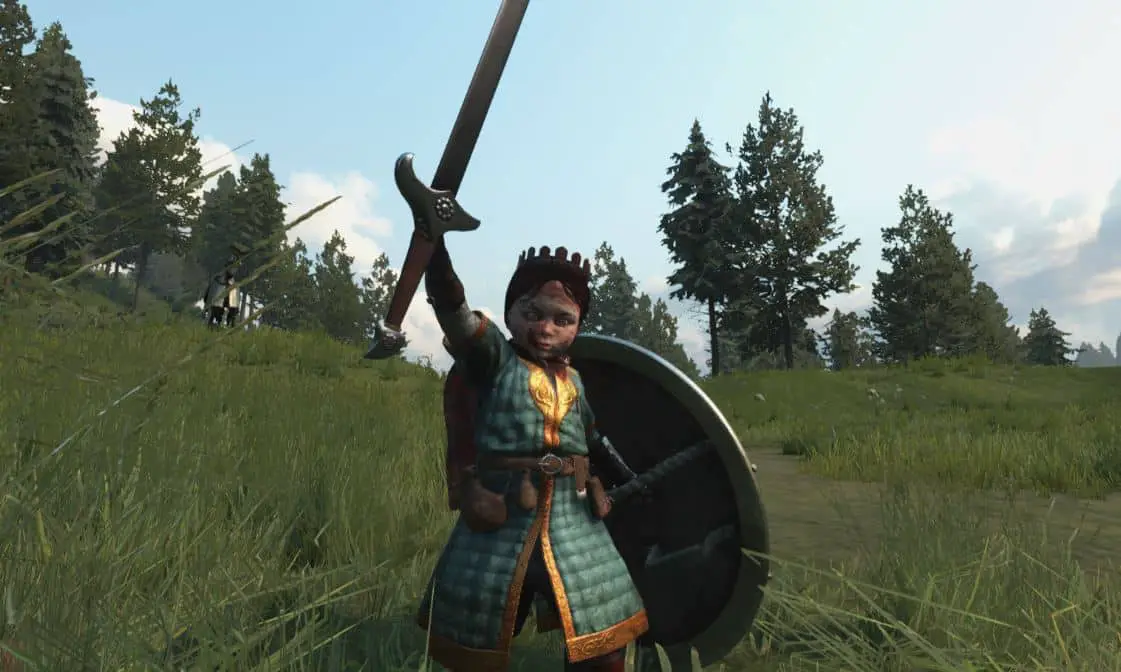 Features
Play as your children (requires Change Leader).

Modify the aging speed for your family or everyone in the world, prevent aging or age backwards.
Control at wich age every hero becomes an infant, children, adult or old.
Your children will be able to join your party after being 1 years old according to your adult age settings.
Children can become lords early leading their own parties.
Set the age in which heroes gain a beard.
Change the age range in which heroes die from natural causes.
All is configurable in the main menu.
---
Conclusion
There are thousands of mods for M&B: Bannerlord but the good mods can be hard to find. We tried to list the best mods so far. If you have any suggestion that should be in the list, please let us know in the comment section.
Mount & Blade II: Bannerlord – How To Install Mods
The first step to start modding this game though is for players to make their way over to the Nexus Mods website where they are able to set up a free account. This will enable you to download any of the mods featured on the Nexus Mods site and gain access to any of the forums that hold modding tips and info.
Once this has been done players are going to want to pick up a mod manager to make their lives a thousand times easier. Luckily for them, Mount & Blade II just happens to be one of the few games that are compatible with Nexus Mods' multi-game manager Vortex.
Vortex will allow players to easily download a mod and quickly install it within the game's files without having to dig through files or anything like that. All players have to do is download Vortex from the site and install it on their computer. From here they can set it up to run with Mount & Blade II.
For those who don't want to install Vortex or can't get it to work on their computer for some reason, installing mods is still a pretty easy process. Almost all of the mods on the Nexus website will come with their own installation guides and walkthroughs that are incredibly simple to follow. Most of them boil down to downloading and installing the mod into the same folder that the game's .exe program resides. Keep in mind though that this method may alter or replace some files, so keeping a backup of save files is always a good practice.
5 Alternative Bannerlord Mods (Video )