Announced in 2018, Diablo Immortal will be the license's first foray into mobile. Players can already pre-register, but we were still waiting for a release date. 
Rest assured if you were waiting for this new presentation, because we had this date but not only, far from it.
Very coldly received by a community that first expected an announcement about Diablo IV , Diablo Immortal gradually reassured players over the presentations.
Diablo Immortal | Release Date & PC Announce Trailer
HELL WILL BREAK LOOSE BEFORE THE SUMMER
Blizzard presented a real hack'n slash, adapted to the mobile market and to the practice of video games on smartphones and tablets. Wyatt Cheng gave a presentation to obtain additional information.
The suspense did not last very long since as soon as the new trailer was broadcast, we learned that the game will be available in June 2, 2022 everywhere in the world with the exception of certain Asian regions, where it will arrive a few weeks later.
DIABLO IMMORTAL IS NO LONGER JUST A MOBILE GAME!
What we didn't see coming is that Diablo Immortal will not only be released on iOS and Android. The game director of the game has indeed announced that the title will also be available on PC via an open beta , with full integration of cross-play and cross-progression.
The idea is allowing players to play Diablo anywhere, then play it a little more comfortably when they get home, or enjoy it "whether you have a laptop or not" , as Wyatt states in reference to his phrase during BlizzCon "don't you guys have a smartphone?" .
Our goal has always been to deliver a Diablo AAA mobile experience. It's the largest and most ambitious Diablo game to date. It will benefit from a developed social aspect, elaborate skill trees.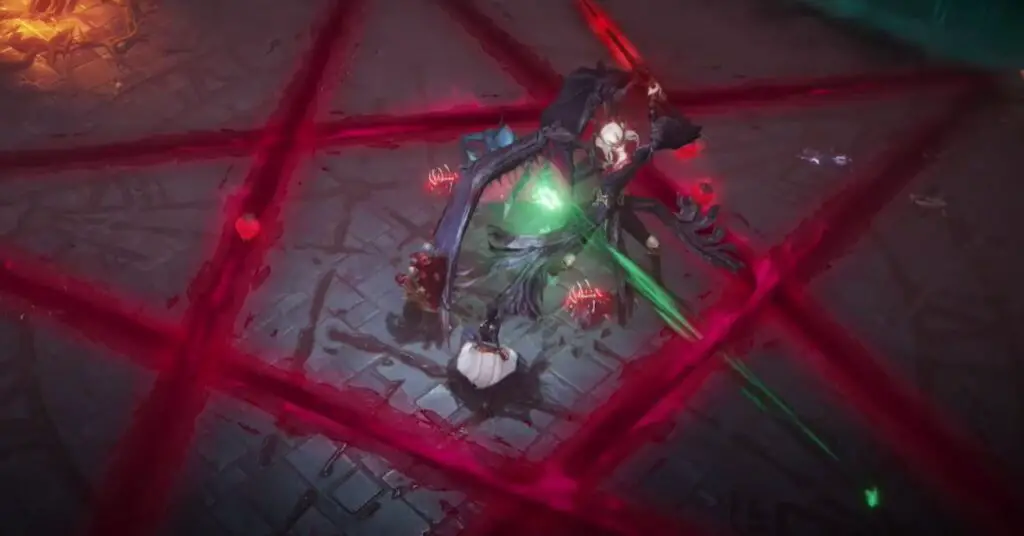 However, make no mistake about it, Diablo Immortal is a mobile game first, which is later ported to PC . But Wyatt Cheng promises us, the current phones offering very high resolution, he should not swear on PC. Diablo Immortal having been designed for mobile and touch controls , it was necessary to adapt the controls for the PC.
Controller support will soon be integrated into the game, and we will find the classic keyboard / mouse combo . The small novelty is that players will also be able to move using the ZQSD keys , which is a first because the movements were previously done with the mouse only.