Recent wireless earphones can be roughly divided into two types: products released by audio manufacturers and brands, and products released by smartphone manufacturers.
Many of the wireless earphones released by smartphone manufacturers are characterized by stable communication and many apps with easy-to-understand UIs, in addition to sound quality.
If the smartphone and wireless earphones you are using are from the same manufacturer, there are many models that are equipped with a function that allows you to connect with just one tap of the pop-up, and many products that are excellent in usability have appeared.
This article introduces the latest complete wireless earphones "Galaxy Buds 2 Pro" from Samsung, a global smartphone brand. It is scheduled to be released on September 29, 2022, and will be sold from the Online Shop in addition to EC sites such as Amazon.
Galaxy's earphone series includes products such as the standard series "Galaxy Buds2" and the open type "Galaxy Buds Live". product. We are particular about various aspects, such as a high ANC (active noise canceling) function and a design that creates a comfortable fit.
Now, let's actually see the Galaxy Buds 2 Pro and deep-dive into the functions and sound quality.
Current Best Price on Amazon: $189.99
---
Table of Contents
---
Galaxy Buds 2 Pro: Pros and Cons
Pros
Fairly good sound reproduction
Impressive ANC for earbuds
Smaller and sleeker than last year's with the same battery life
Brilliant new features
Cons
24-bit audio won't benefit most listeners
Multi-device support is limited on non-Samsung devices
Battery life is just okay
2 separate apps required for full function
---
Design & Comfort
When it comes to the design of Samsung Galaxy Buds 2 Pro, the main body has a compact design like a bean, and weighs only about 5.5g on one side. Compared to the previous model "Galaxy Buds Pro", it is said that it is about 15% smaller and fits perfectly in the ear hole. It's ergonomically designed, and it's so comfortable to wear that you'll forget you're wearing it. Even though the earphones are mostly more preferable due to their size and portability, headphones are much better for ear health.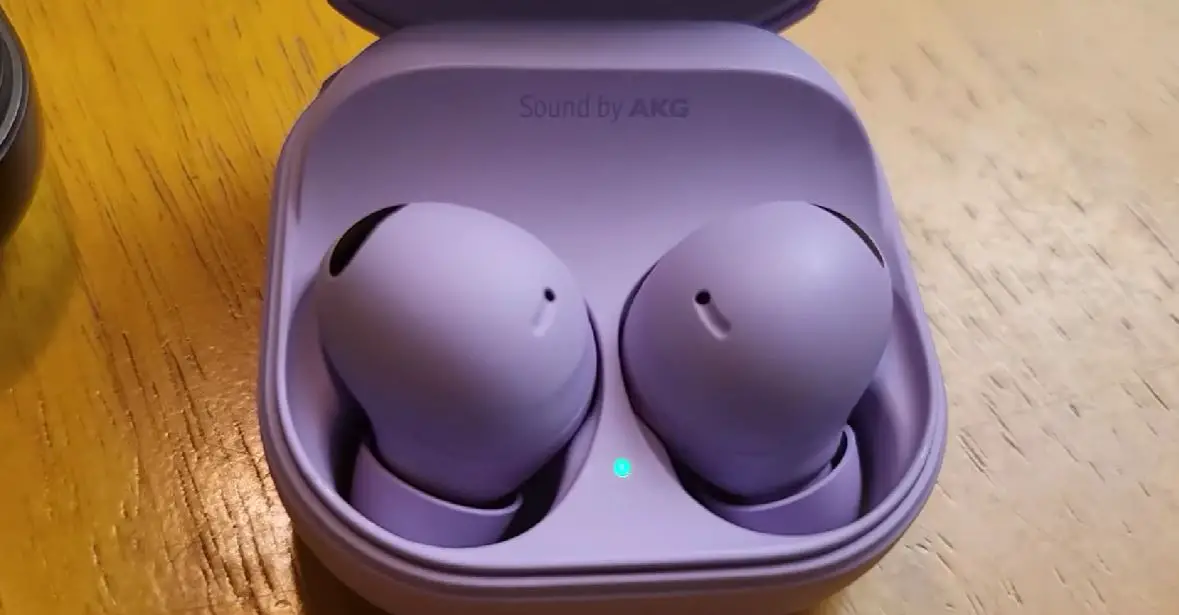 The charging case is also compact, and it is a size that does not get in the way even if you put it in your pocket. Both the earphone body and the charging case have a matte texture, making it difficult for dirt to adhere. There are three color variations: Bora purple, white, and graphite.
At the time of purchase, 3 sizes of earpieces (1 size is already attached) and a USB Type-C cable are included.
In addition, the main body has IPX7 waterproof performance, so it is recommended to wear it during workouts.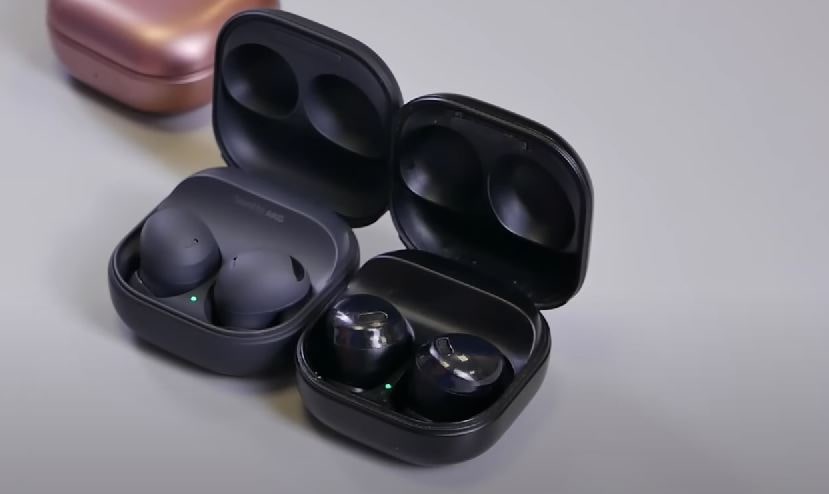 ---
Audio
The built-in driver in the Galaxy Buds 2 Pro is a two-way speaker that combines a woofer that expresses low frequencies and a tweeter that expresses high frequencies, and has the ability to express a wide range of sounds in detail.
The bass is relatively strong, but not so much that it impairs the balance of the music as a whole, and the impression is that it resonates comfortably.
The mids and highs can be reproduced fairly clearly, so you can enjoy even the finest sounds in any genre of music. Also, when connected to a Galaxy device, it is also attractive to be able to play 24-bit sound. You can play more smooth high-quality sound.
Active Noise Cancellation
Equipped with the ANC function, which can be said to be a standard in today's high-end wireless earphones.
By detecting noise with three microphones on one side, the noise removal level has been improved by 40% compared to the previous model. can be removed.
"Ambient sound mode" is especially useful when using this product.
This is a function that automatically switches to the state of picking up ambient sounds when conversation is detected even when ANC is on.
You can have a conversation without using earphones or smartphones while shopping or when someone calls you in the street.
The volume of the music being played is also reduced to a very low volume, and if it detects that the conversation has ended, it automatically returns to the original ANC mode.
If the connected smartphone is a Galaxy product, you can also use the "auto switching" function that detects the device that is playing the sound and automatically switches the connection destination. Also, if it is a Galaxy smartphone, a pop-up will be displayed when connecting, so pairing can be done with one tap.
Also, although this is also only when connected to Galaxy products, it also supports "intelligent 360 audio" playback.
Although it is only compatible apps and content, it is possible to play more three-dimensional sound,
If you are using a Galaxy smartphone or tablet, this is a feature you should definitely try.
---
Battery
The battery of the earphone alone boasts a battery duration of about 5 hours when ANC is on and about 8 hours when it is off.
If you use the charging case together when ANC is on, you can secure a listening time of up to 18 hours with Galaxy Buds 2 Pro.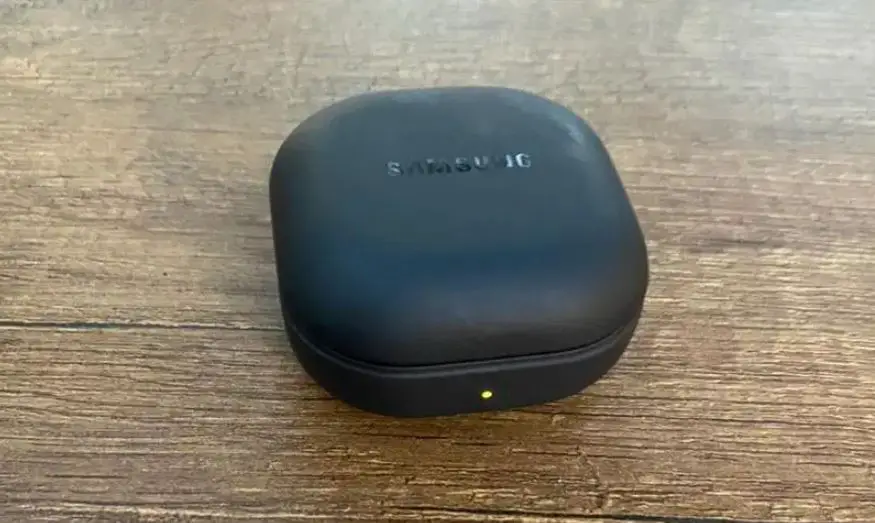 For charging, the USB Type-C port is located on the back of the charging case.
The case has also a compatibility with wireless charging.
---
Connectivity
The Bluetooth version is compatible with 5.3, and support for "LE Audio" is planned in an update.
Galaxy Wearable App
Galaxy Buds2 Pro becomes even more convenient by connecting it to the dedicated app "Galaxy Wearable". However, at the time of writing, the app distributed for iOS does not support Galaxy Buds2 Pro, and it is possible to connect to the app only with an Android smartphone.
Note that when using the Galaxy Buds 2 Pro on an iPhone, you can only play music and use the touch controls on the side.
Also, in order to connect with the Galaxy Wearable app, you need to install the "Galaxy Buds2 Pro Manager" app separately. It's a convenient app if you connect it, but it's a hassle to install multiple apps for one earphone, so let's look forward to the update of the Galaxy Wearable app.
With the Galaxy Wearable app connected to the Galaxy Buds 2 Pro, you can test the wearing state of the earphone, ambient sound mode.
Earphone Finding Function 
In addition to being able to use functions such as ANC mode switching, you can also use the "earphone remote tracking" function that allows you to search for the location of the earphone by emitting a sound when the earphone is not found at once.
Posture Warning Feature
Also, for me, who often spends a lot of time at the computer for work, I find the "neck stretch reminder" feature attractive.
This is a function that detects the position of the head when wearing earphones and gives a notification if the head is facing downward for 10 minutes.
This is a great feature that allows you to work while being conscious of your posture just by wearing the earphones.
---
Conclusion
Galaxy Buds 2 Pro equipped with a 2-way driver capable of reproducing high-definition sound in a compact and comfortable body design. Like today's high-end completely wireless earphones, it also has a powerful ANC function.
Also, like a smartphone manufacturer's product, it automatically turns on the ambient sound mode when you start talking,
It is attractive that various functions can be used by connecting with the dedicated application "Galaxy Wearable", and "smart" functions are installed in various places.
To get the most out of its functions, it is recommended to use it with a Galaxy device, but the app can also be used on Android smartphones, and it can be connected to an iPhone, so it is a device that many people want to try. If you want to get a headphones instead of earphones, we  highly recommend checking out Best Headphones with great bass list as well.
Price History on Amazon
| Months | Lowest Price on Amazon |
| --- | --- |
| Sep 2022 | $209.99 |
| Oct 2022 | $218.98 |
| Nov 2022 | $179.99 |
| Dec 2022 | $178.99 |
| Jan 2023 | $189.99* |
Galaxy Buds 2 Pro
---
Galaxy Buds 2 Pro Specs
Three colors: Graphite, White, Bora Purple
Speaker: Custom Coaxial 2-way (Tweeter + Woofer)
24bit Hi-Fi, 360 Audio with Direct Multi-Channel
ANC + High SNR Microphone (2 outer + 1 inner)
Voice Detect
Up to 5 hours / Total up to 18 hours (ANC on) play time
Up to 8 hours / Total up to 29 hours (ANC off) play time
Bluetooth 5.3, Auto Switching
LE Audio "will be available later this year"
IPX7 water resistance (for the earbuds, not the case)
Supported codecs: SBC, AAC, Samsung Seamless
Weight (earbuds): 5.5g
Dimensions (earbuds): 19.9 x 21.6 x 18.7mm