The number of people with earphones or headphones is increasing significantly every year. This increase is linked to the advent of smartphones and mobile applications, the democratization of streaming listening platforms and the increase in population mobility, especially in cities.
The fact remains that listening too loudly and too much to music remains dangerous for your health. So between headphones and earbuds, what is the best solution for the ears and ear drums?
---
Table of Contents
---
Take care of your ears and ear drums
Hearing, once lost, does not come back.

Dr. Shelley Chahda
These are the words of Dr. Shelley Chahda of the WHO. The organization also estimates that 50% of young people aged 12 to 35 listen to music at too high a level for too long.
Limit decibels
Whether it is headphones or earbuds, one rule remains important: the decibel limit. Experts say so. You should not exceed listening at more than 80 dB if you want to listen to music in your ears for several hours. This corresponds mainly to half the maximum level of listening on a smartphone.
Generally, smartphones are automatically set so that they do not have too loud a default sound.
A regular break between hours of listening
Another simple rule to follow that does not require you to choose between earbuds or headphones: listening time.
According to specialists, it is advisable to take a 30-minute break for every 2 hours of successive listening. Otherwise, a 10-minute break every 45 minutes. This helps to avoid over-straining the auditory system.
---
Headphones or Earphones?
In general, headphones provide better sound quality and better isolation with active noise cancellation technology. In addition, being worn on the ears and covering the whole ear up, they are generally better advised for health than earphones.
Sony WH-1000XM5 Wireless Headphones
Since the noise reduction of headphones will reduce background noise, this will give you a better listening experience with lower volume level. Therefore, you won't have to go over 80 decibels which is recommended peak level for ear drum's health.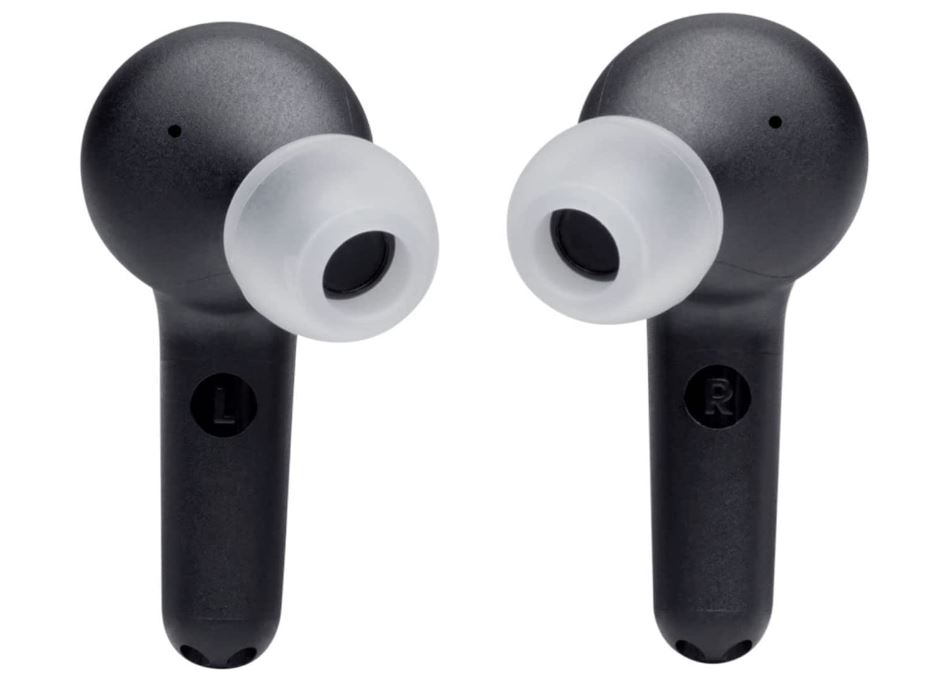 ---
Headphones and Headsets: A wide and wiser choice
The types of headphones are very different, but the purpose in terms of health remains the same, it is the power and the listening time that must be respected. However, it is better to opt for headphones rather than earphones.
You may also check our article about the differences between Headphones and a Headset. You will find the characteristics and pros or cons for each one.
---
Earphones: opt for in-ear
When it comes to health of the ear, the earbuds or earphones should be considered as last options but it does not mean they don't have advantages. The first and most important advantage is the size which is why it is picked up by most people. 
As with open or closed earphones, two types of earbuds are generally offered on the shelves of classic earphones: classic earbuds and in-ear headphones.
The former are less insulating from outside noise, but more affordable, while the latter enter the ear canal and therefore offer better sound insulation.
If you are vigilant, it is best to opt for in-ear headphones. To sum up, you just have to be careful with listening to music, whether you choose headphones or earphones. Some headphones are better than some headphones, and vice versa.