Since the takeover of Beats by Apple in 2014, the headphones manufacturer has gradually reduced the number of products it marketed. Above all, with the launch of the AirPods Max, some might have feared that the brand would be abandoned in favor of Apple's AirPods audio products. It seems like it wouldn't happen that fast. Even though there are still not clear speculation about a new Beats Studio 4 headphones, there are some rumors going on recently about a new product.
---
Table of Contents
---
Beats: Company's Future
As reported by the Apple Insider site, several rumors point to an abandonment of the Beats brand by Apple. However, a recent recruitment from Apple demonstrates the opposite. Indeed 9to5Mac reports that the American firm has hired the former head of hardware design at HTC, Scott Croyle. It is to him that we owe in particular the design of the HTC One M7 and M8 , aluminum smartphones which had particularly marked the spirits. Above all, Scott Croyle joined Apple to take care of a very particular division of the group: Beats.
The Studio 4 headphones model will probably bring a whole new design. We expect to see at least something similar to the Beats Solo Pro headphones models. Obviously The headphones will be over ear headphones. We can expect them to have improved sound and active noise cancelation feature. Since the ANC technology has been evolving rapidly recently with the Sony and Bose leading the market such as Sony's WH-1000XM series. We wonder what features they'll have that differentiate them from the Beats recent Solo Pro model.
---
Beats Product Timeline
The Beats range has gone from strength to strength since its acquisition by Apple, with the parent company having a big influence on the technology of its products.
To sum up, we've featured and ranked eight of the best Beats headphones available, including one pair of over-ear, two pairs of over-ear, and five pairs of in-ear.
For a more detailed summary of each model, see the list below.
Beats Fit Pro: A nice middle ground between the Studio Buds and the Powerbeats Pro, these headphones are ideal for those who need headphones for exercising and listening quietly.
Beats Powerbeats Pro: This is essentially a true wireless version of the Powerbeats 4, but with an improved design and the same internal technology as Apple's AirPods. Ideal for people who exercise a lot.
Beats Studio Buds: A pair of wireless in-ear headphones, offering excellent support for Android users and balanced sound.
Beats Solo Pro: This model features an over-ear design, but with a more premium design than its predecessor, the Studio 3's ANC engine, updated H1 chip and great battery life.
Beats Studio 3 Wireless: An over-ear design that can connect wirelessly to your mobile device, they come in a range of colors, have active noise cancellation technology and the new W1 chip.
Beats Solo 3 Wireless: An on-ear model with the new W1 chip to instantly connect to the iPhone.
Beats Flex: A pair of entry-level, wireless, in-ear headphones with a neckband and the W1 chip.
Beats Powerbeats 4: A pair of sports-oriented wireless in-ear headphones, featuring the H1 chip and a hook-shaped design.
Beats Studio 4: ?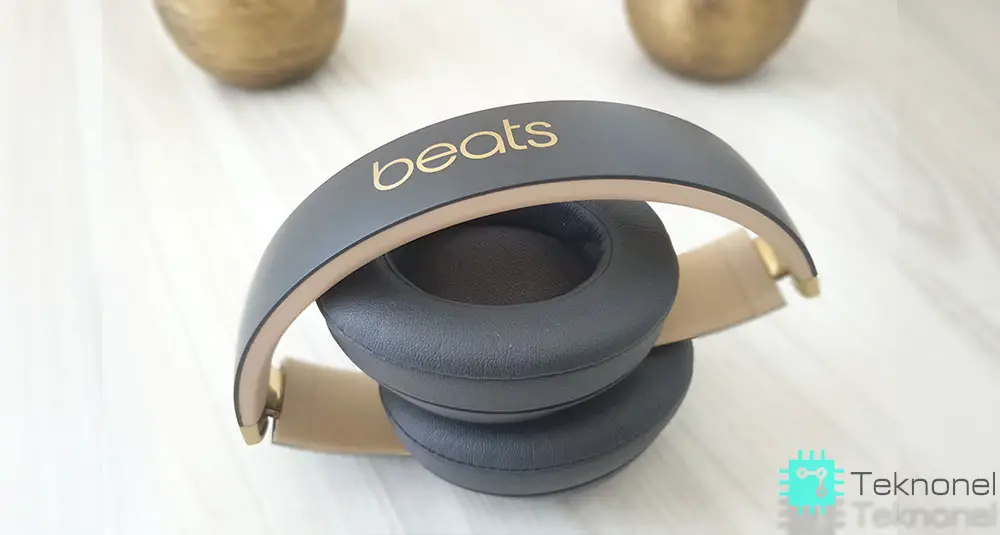 ---
Beats Studio 4: Specs we Expect to see
It is as clear as daylight that the Beats headphones are a success in the last decade. Since the brand has the power of tech giant Apple behind it, we can and highly expect to see huge improvements for the upcoming products. In our review of Beats Studio 3 Wireless, we have already tested the headphones in a detailed manner and listed the cons for what should be improved. 
Improvements we can expect and want to see:
USB Type-C charging
Qi wireless charging
Better ANC (at least competitive to Sony and Bose in this price range)
ANC dramatically reduces the battery life so we'd like to see a solution with a better Apple chip maybe…
Wired use
Paired device memory slot increase ( currently only 1 slot for Bluetooth)
Better combability with Android
Better App
With the new hires of Beats, The various products have so far seen their design supervised by an agency outside Apple, Ammunition. By recruiting Scott Croyle, Apple seems to want to manage the Beats portfolio internally. A great proof of confidence in the brand founded in 2006 by Jimmy Iovine and Dr. Dre.
Above all, it means that Apple does not intend to give up Beats and has plans to launch new audio products under the brand. I has just had confirmation of these projects: " A source with knowledge of Beats' design work tells us that the team has actively studied the speakers of other brands currently available, and that headphones are a priority, of course".
After headphones launched last year and in 2019, Beats should therefore attack the market for headphones and Bluetooth speakers again, with a potentially revised and corrected design.
---
FAQs
When is the release date of Beats Studio 4?
Since Beats headphones have a 15.3% market share in the USA, we can say that Apple will not abandon this market and will launch Beats Studio 4.
Is Beats still a company of Apple's? 
Yes, Beats is still under Apple. But Beats no longer releases products at the same frenetic pace as five years ago, but new audio devices are still regularly released under the Beats brand, often integrating functions specifically intended for Apple smartphones, PCs or tablets, such as the chip H1.