Artificial intelligence (AI) and cryptocurrencies are two booming technologies that could revolutionize the way we think about finance. In this article, we explore the links between these two areas and how AI is used to improve the functionality of cryptocurrencies.
The combination of two important technologies, AI and blockchain, offers new perspectives in the field of finance and financial market prediction. Indeed, cryptos take advantage of the great data analysis and prediction capabilities offered by AI, to improve security and the user experience. This article will present how AI is used in the field of blockchain, as well as 5 cryptos that use AI in their services.
---
Table of Contents
---
1. The Graph (GRT)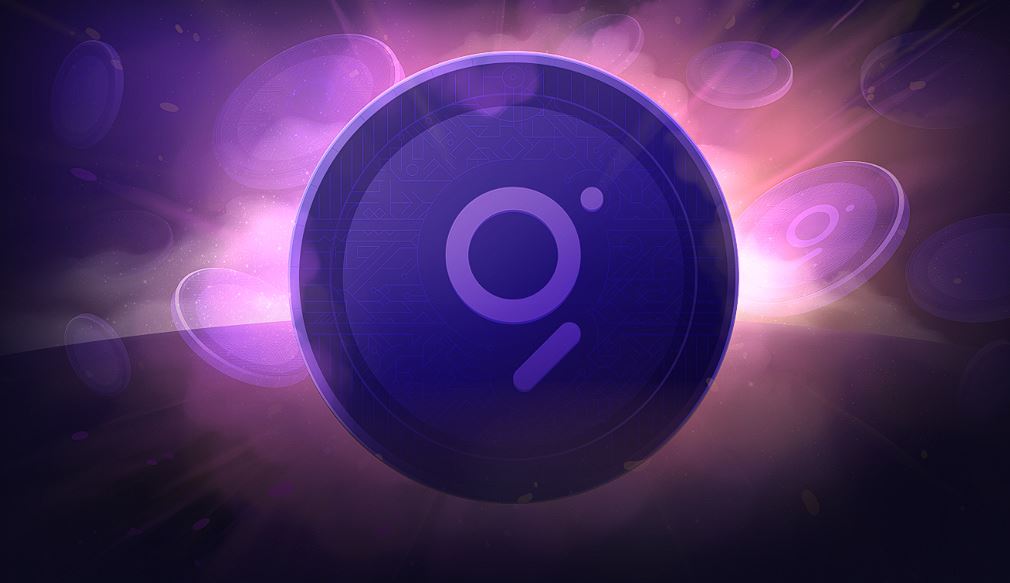 Price: $0.1187
Market cap: $1 billion
The Graph (GRT) is a relatively new cryptocurrency that has caught the attention of many investors since its launch in December 2020. The Graph is a decentralized protocol that allows users to search and query blockchain data efficiently. The Graph protocol allows developers to build decentralized applications (dApps) faster and easier, providing them with simplified access to blockchain data.
The GRT token is used to reward network participants, including indexers and curators who provide useful data to the network. Indexers are responsible for indexing data on the blockchain, while curators are responsible for verifying indexers and ensuring that indexed data is accurate. In return, indexers and curators receive rewards in the form of GRT tokens.
The Graph has grown rapidly since its launch, with a market capitalization of over $7 billion as of April 2023. The popularity of cryptocurrency is largely due to its usefulness in the ever-evolving ecosystem of dApps. The Graph is currently used by many popular blockchain projects, such as Uniswap, Aave, and Compound, which speaks to the importance of cryptocurrency in the blockchain and decentralized finance industry.
---
2. Fetch (FET)
Price: $0.1187
Market cap: $1 billion
Fetch.ia is based on a technology that makes it possible to find, create and deploy digital twins on the blockchain. With the FET token, users can use AI and machine learning to train autonomous digital clones on the network.
Artificial intelligence is at the heart of all discussions. The electronics giant Bosch is not to be outdone since it has just announced a partnership with the Fetch.ai protocol to create a foundation dedicated to Web 3.
This organization will have a governance model similar to that of the Linux Foundation with three levels of decision-making. Bosch and Fetch.ai will jointly lead the board of this foundation. However, they want to expand it to other industry participants.
---
3. SingularityNET (AGIX)
Price: $0.2718
Market cap: $332 million
SingularityNET is a blockchain platform for building, sharing, and monetizing AI services. It uses the AGIX cryptocurrency. SingularityNET has its own internal marketplace where all users can pay for AI services using the AGIX cryptocurrency.
This platform gives developers the opportunity to make money using AI without building applications from scratch. It is a kind of decentralized market in which AI solution developers can sell their algorithms. Developers can also purchase AI solutions to use in their applications.
SingularityNET is not accessible only to developers. It also gives everyone the opportunity to participate in the network as an artificial intelligence agent. It offers the ability to use external systems to interact and conduct activities in its network through APIs.
Some of the advantages that SingularityNET offers include:
Data confidentiality;
A marketplace for artificial intelligence services;
Monetization of AI models;
Support on the use of AI for decentralized development;
Improved access to AI.
---
4. Numeraire (NMR)
Price: $0.2718
Market cap: $332 million
With $119.6 million in capitalization, Numeraire's NMR ranks 256th among the most capitalized cryptocurrencies. Within 30 days, the asset was up around 30%.
Founded in 2015 in San Francisco, Numer.ai is a project combining the fields of Artificial Intelligence and blockchain in order to serve the world of finance. It is a new type of hedge fund aimed at predicting stock market movements.
To do this, developers and data scientists offer machine learning models reinforced by the history of thousands of actions available on the Internet. Then they can be used by the community for trading.
---
Conclusion
AI is a revolutionary technology that has the potential to transform many industries, including the cryptocurrency sector. AI tokens are cryptocurrencies that use AI to improve security, user experience, scalability, or other factors.
They can also power AI-based applications or projects, such as marketplaces, decentralized exchanges, image or text generation services, and AI-based investment protocols.
What does AI bring to a cryptocurrency?
A cryptocurrency is a decentralized digital currency. It is not issued by central banks, and is not stored in traditional financial institutions. The value of cryptocurrency assets has exploded in recent years before collapsing in 2022.
Cryptocurrencies increasingly rely on the analytical and machine learning capabilities of AI. Among the many benefits that the use of AI brings to cryptocurrencies are:
Analyze data and make predictions;
Improve DEXs (decentralized exchanges) with AI sentiment analysis;
Customize the interface to improve the user experience;
Reinforcement of security.