To summarize briefly, the crazy artist exploded the sports car and Lamborghini, which was dismantled after the explosion, became a work of art, and the artist who transformed these pieces into NFT announced that he would sell them. We owe this initiative to an artist named Shl0ms.
To denounce the abuses of the cryptocurrency industry, he decided to blow up a Lamborghini in a desert located in the United States. He posted the video on social media.
Vehicle worth 220 thousand euros exploded
"It's a pretty powerful representation of people getting into crypto. That's the way to make money off the backs of others, as quickly as possible," the artist says.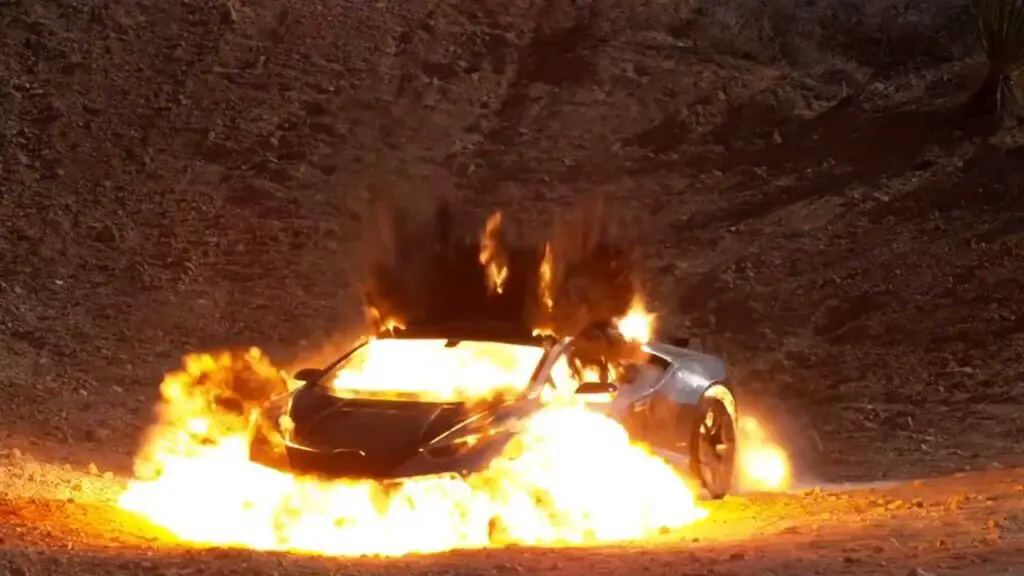 At least 900 NFTs put up for sale
The car was indeed torn into more than a thousand pieces. But the remains of the vehicle were not thrown away. On the contrary, thanks to Blockchain technology, the artist decided to turn them into NFT.
That's because Shl0ms says he's not vehemently against fiat tokens. "This technology is incredibly promising, but we're doing a lot of terrible things with it," he said.
We've included the explosion video for you below.