In order to sell your buildings, vehicles and equipment in Farming Simulator 22, you need to go to the menu.
The best way to view, manage and sell your owned equipment and vehicles is by heading to the shop menu (for example hitting the touchpad on PlayStation). Once in the shop menu, scroll down to the garage icon to reach the 'Owned Items' page.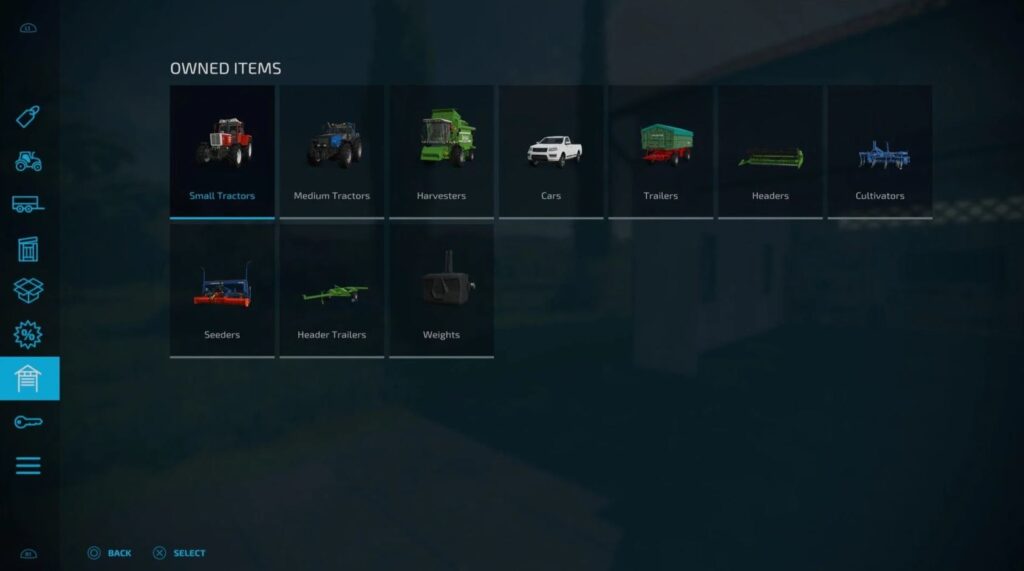 Here you'll be able to see a visual representation of every vehicle and piece of machinery you have purchased. 
NOTE: This does not include additional buildings/storage facilities like silos.
Enter a specific category and you'll receive detailed information about each vehicle, as well as some options on what you wish to do with said vehicle. This includes how long you've owned it, its condition, and the ability to locate it on the map.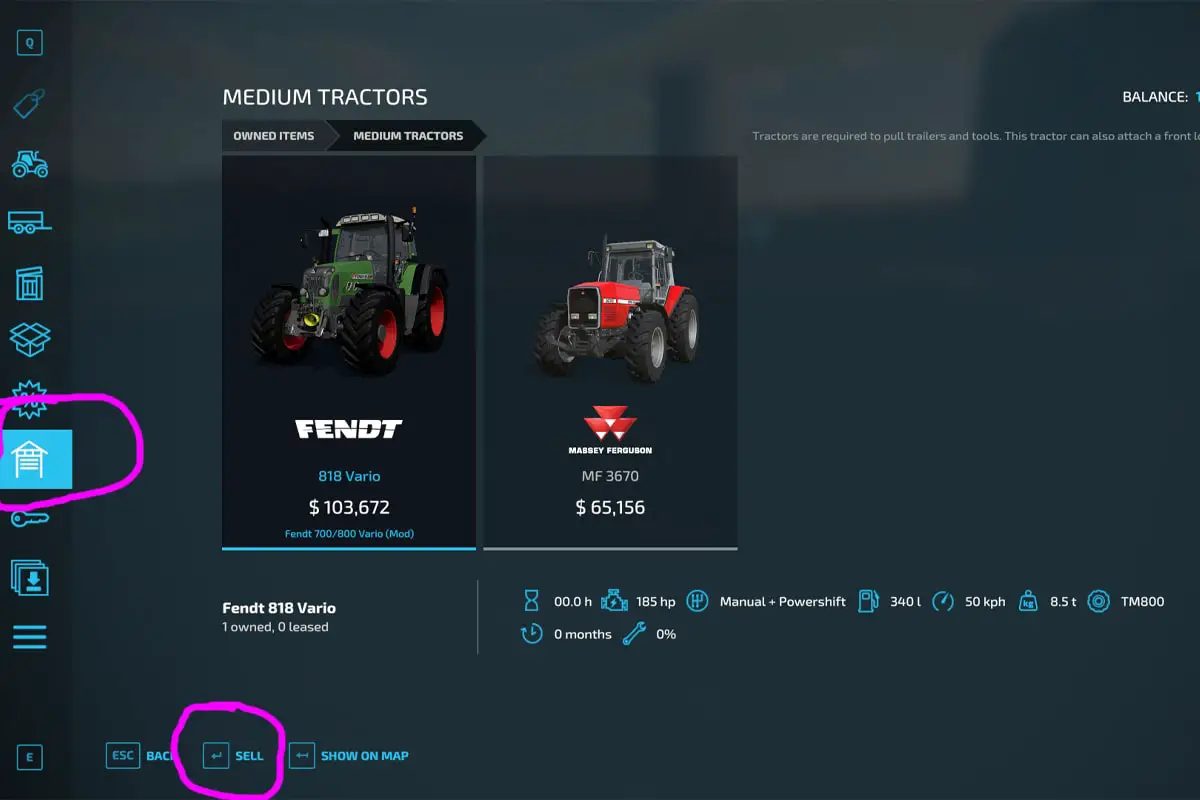 How to Sell Your Equipment
Another one of those options visible in the owned items menu is 'Sell'. This is relatively self-explanatory, as you can immediately sell any and all equipment and vehicles that you want from this screen. You'll note the button prompt for selling the machinery in the UI of the image below.
Prices for Vehicles do NOT fluctuate as crops do, so don't worry about finding the opportune time to sell, it's simply whenever it is best for you to offload excess equipment.
It's important to remember that the better condition the machinery is in, the more it will sell for. Any additional customization you've added to the vehicle will account for a small amount of additional money, but nothing drastic – a few hundred extra dollars at most.
With the condition of the vehicle in mind, it is highly recommended that if you are seeking to sell some equipment, a vehicle or both, take it to the nearest Vehicle Shop first and get it repaired there.
You can also sell your equipment at a Vehicle Shop denoted with a shopping basket on the map, so keep an eye out if you're away from your farm – but ensure you have transport back to your farm other than the vehicle you're selling or you'll be walking!
FS22 How to Sell Your Buildings
In order to sell your buildings or other static equipment:
You need to go to the  sell menu.
Press P to go to Sell menu
Go to Latest Icon as shown in Picture below.
Choose Construction on the right
Click on a building you own to sell it.
Choose Sell
You can go to Construction Menu with Shift + P shortcut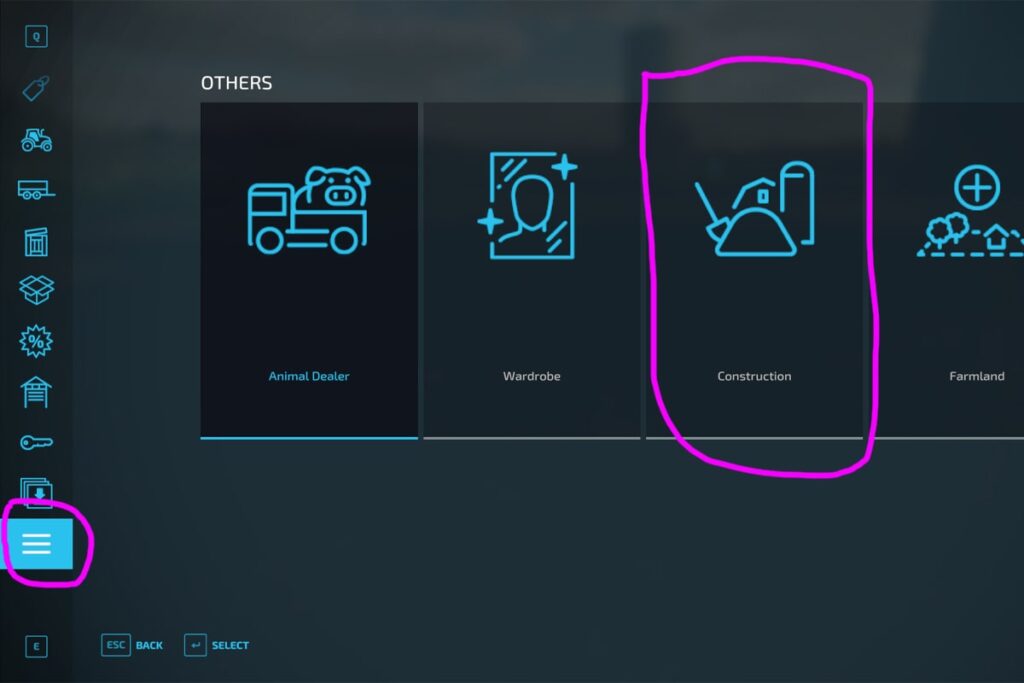 Choose a Building you own to Sell
After you open the construction menu, you should choose a building you want to sell.
FS22 How to Sell Farm Buildings and Equipments Video