Video marketing can be very effective when done right, but it can also be costly. There are actors, props, equipment and locations involved, which can add significantly to costs. If you're starting out and don't have enough money, it might be a good idea to create text-based videos instead.
There are other reasons one might want to convert text to video. I've seen countless subtitled videos on YouTube with the song playing in the background. If you're a writer like me, you can turn your articles into videos and publish them on your website, blog, video sharing platforms like YouTube to reach a different audience that likes text with music and effects.
There are millions of  non-copyright musics and pictures for you to use in your contents. 
There is no affiliate or sponsore links in this post. All information is based our honest research and experience.
---
Table of Contents
---
Kapwing is an online site that allows you to create videos with just a few clicks. Once you create a free account, you get instant access to 20+ video editing tools for free. One of them is Add Text to Video, which we're going to use.
There are a few templates to choose from. If you don't like what's on offer, you can start from scratch. Just add your text, format and save to create the first image. Take as many photos as you want and use the Photo to Video tool to merge all the photos to create a video.
You can now add music, background images, shapes, and objects as layers to spice things up a bit. Kapwing is free but adds a small watermark to the video at the bottom right. You can remove it by paying $6 (one time) or by subscribing to the monthly plan for $20.
---
Article Video Robot was built to do one thing, and it does it well. It creates videos with text, audio, graphics and even voice-over from text in no time. The website is responsive, which means you can use it on smartphones too. Six video styles are currently available.
You start adding text, either via a URL or by pasting. You then choose a title, enter the author's name, website URL, images, and the narrator's voice (male or female). The video is not ready immediately, but takes 4-5 minutes. (I received an email once it was ready.) You can then upload it directly to YouTube or share it via Twitter and email right from the dashboard. A real time saver!
Finally you can add background music, control font, size and color. You can also add an intro/outro video and use images. Article Video Robot is free for videos up to 30 seconds long. After that, the price starts at $47 per month, giving you up to 10 minutes of video, 5 voices, and SD quality for videos. For HD quality, you pay $97 per month. A bit pricey but very useful for professionals who often work with text-based videos.
---
Finding images, graphics, and animations for your video can be difficult. Lumen5 wants to solve this problem with AI. You have a library with millions of media files to choose from. You start by adding text manually or via a link or RSS feeds and add pictures, videos and music.
Do you want to promote your brand? Lumen5 lets you choose your brand colors, logo, and font for a consistent marketing campaign. There are 3 video formats available – Square, Landscape and Vertical.
You can choose from 15+ font styles as well as add an intro/outro, choose text position, font, timing, scene length and add media files. There is a search bar to find media files by keywords. These are all copyright-free, so you're not stealing anyone's work. phew!
The free plan comes with watermarks and only allows for 480p resolution. For $49 per month you get 720p with custom themes and no watermark. Lumen5 has partnered with Getty Images to provide free images for business and team plans.
---
Typito has partnered with Unsplash to provide free images. You can search them in the Typito interface. The process is simple. You can upload your media or choose from their collection.
Typito offers over 200 templates that you can search using keywords. As with Lumen5, you can add text and then style it however you want. There are audio samples that you can use as background music.
With the free plan, you can create four full HD videos with access to all motion graphics and add three team members. However, you can only add up to 10 clips or images per video. It will have a watermark that can be removed for $10. The $25/month Plus plan removes all limitations and allows eight FHD videos with support for up to six team members.
You can break the text into separate lines to be used for each image, add custom text, edit imported items, and add background music from the drop-down menu. Viomatic also offers voice overs (male and female) but they don't sound very human.
You start with the free plan, which limits SD 360p quality videos to 3 minutes. You can upload the designed videos directly to YouTube. For $390 you get 50 HD 720p videos up to 5 minutes long and for $2,850 you can create 250 videos in 1080p up to 10 minutes long.
---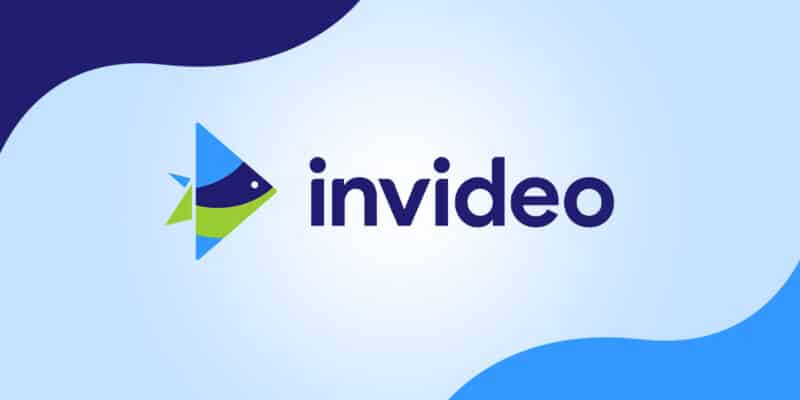 InVideo offers a ton of options to choose from when it comes to conversion results. You can turn your articles into:
YouTube video
Instagram story
Facebook story
IGTV video
Twitter timeline
LinkedIn newsfeed
There are so many more options to choose from, so it's worth looking at the entire list. You can create videos for any industry and in any dimension. Add music, stock video clips, and text overlays to make it your own.
Not to mention, you can choose from a wide range of templates and get past 50% of the work. Sign up and get started for absolutely free.
---
6. Wave Video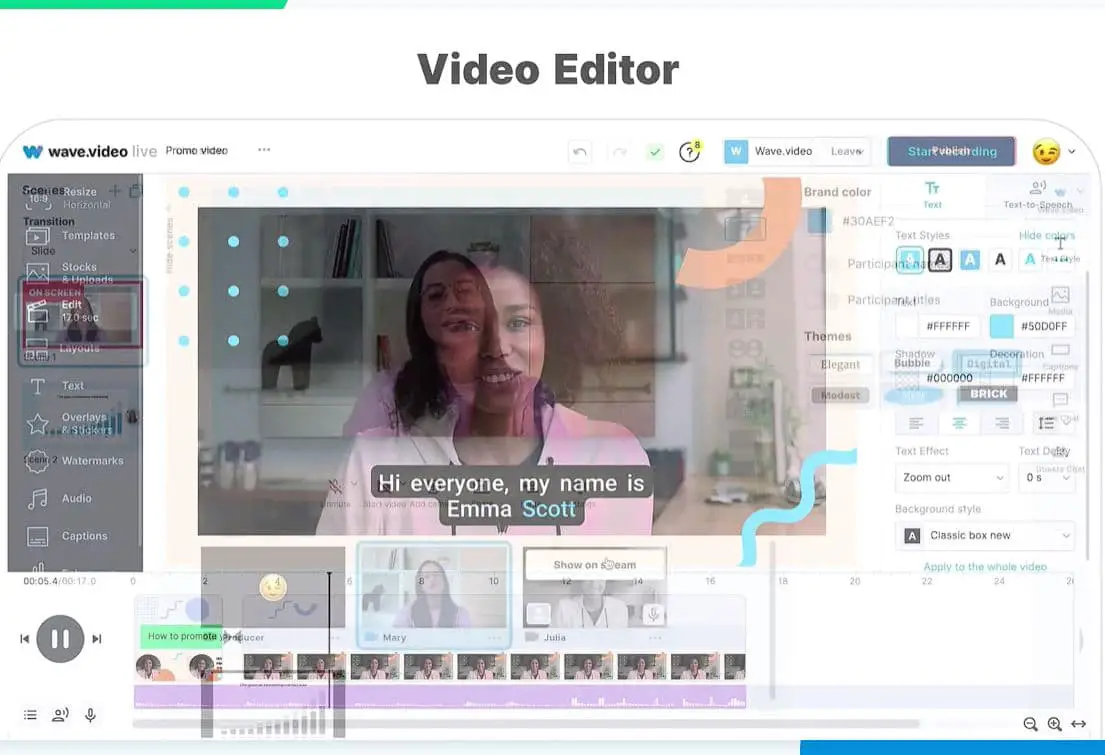 Pros
Basic interface
Easy to use
Cons
Limited video duration
low option for video editing
---
How to Convert Your Article or Blog Post to a Video Free