Before filling up your Fertilizer Spreader, you will need to buy Fertilizer for it. To do this, first you need to go to your Garage in Farming Simulator 22.
In the Garage (P button in PC) , a menu will pop up. In this Menu, scroll and select the fourth option that will say Objects.
On the Objects page, Select the Big Bag Pallets and purchase a few of them.
Also, each Big Bag Pallet will give you 1000L of Solid Fertilizers.
Once you are done buying the Fertilizer, the Big Bag Pallets will spawn near your Fertilizer Spreader in Farming Simulator 22.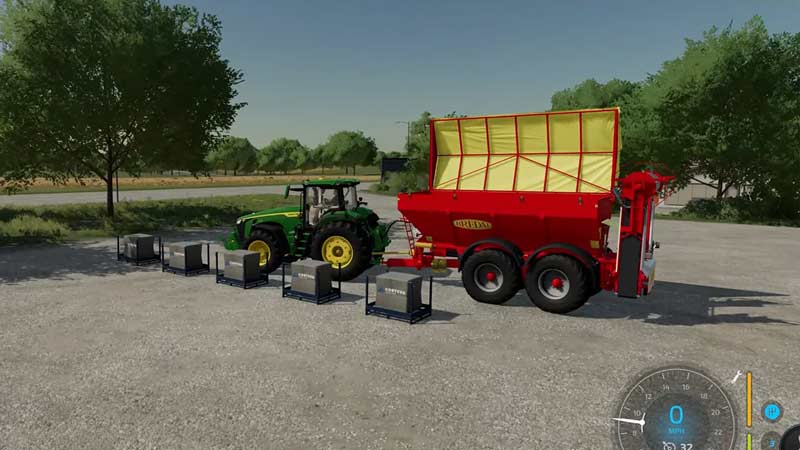 Now all you have to do is to Drive and Align yourself along the line of Big Bag Pallets. As you get near them, the cover of the Fertilizer Spreader should open up. Then click on the Use Object Button for your respective gaming system in Farming Simulator 22. For PC it's R, for Xbox, it's Left Stick Down, and for PS it's also Left Stick Down. Once you do that, the Fertilizer Spreader will start to fill up.
You need to make sure what kind of fertilizer machine you own. Some fertilizers require liquid fertilizer to operate. You can understand it from the icon that shows up right bottom of the screen.
It can be indicated by the white color Fertilizer filling up the Fertilizer Spreader. As you keep filling up, the Pallets will start to disappear as they have been filled into the Fertilizer Spreader.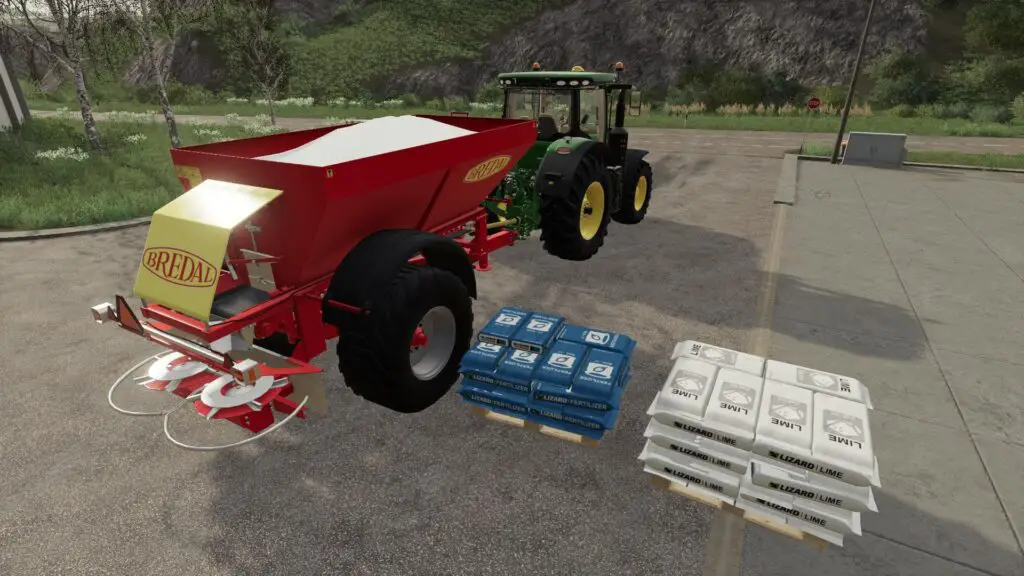 How to Fill Fertilizer in FS 22 Video Tutorial