Square Enix celebrates the 20th anniversary of the Kingdom Hearts franchise with the reveal of Kingdom Hearts 4.
20th Anniversary with a big Surprise
The role-playing game series Kingdom Hearts, full of Disney characters, is one of the most beautiful and complex video game series ever. On Monday, Square Enix celebrated the 20th anniversary of the series by releasing a video. And this video also comes with a little surprise, as Kingdom Hearts 4 is officially revealed in the video.
The anniversary video starts with scenes from trailers for all previously released Kingdom Hearts games, including the mobile game "Kingdom Hearts – Missing-Link", whose closed beta for iOS and Android will start sometime this year.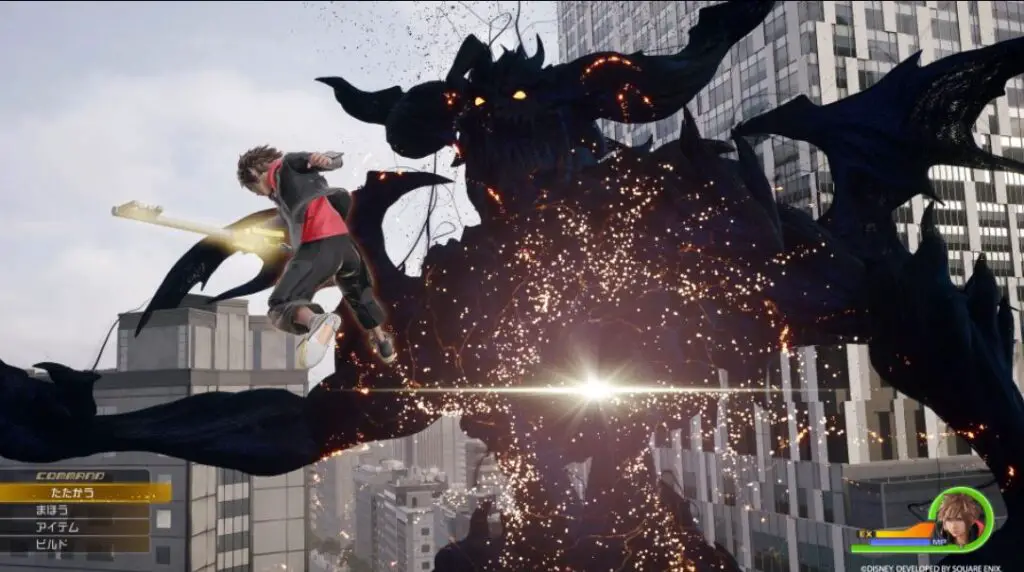 But it gets particularly exciting from the 4th minute: After a long fade to black, it's almost 3 minutes all about the newly announced Kingdom Hearts 4. Sora will play an important role again. There is talk of a "Lost Master Arc" and you can see a city called "Quadratum". At the very end, Goofy and Donald make an appearance.
The predecessor Kingdom Hearts 3 was first released for consoles (Xbox One, Playstation 4) in 2019, and later also for the PC. The game has also been available as a cloud version for the Nintendo Switch for a few weeks.
It remains to be seen when Kingdom Hearts 4 will be released. Kingdom Hearts 3 was first hinted at in 2010, but development didn't start until years later.
Kingdom Hearts 4 Release Date
Currently, Kingdom Hearts 4 has no release date or platforms announced , but we already know that it will open a brand new story arc, titled Lost Marter Arc , after the "trilogy" that ended in 2019.
In this new episode, Sora will wake up 7 days after arriving in the Quadratum world , which undoubtedly evokes the city of Tokyo, and which gives a much more realistic style to the universe.
The video feels like it takes away from the fantasy vibe of other games, but that might just be one aspect of this new game.
Still, bridges are already made with the other games, since we find Strelitzia, a character that Kingdom Hearts: Union X (Cross) players have already encountered, and that this world will be able to evoke things in a certain number of players.